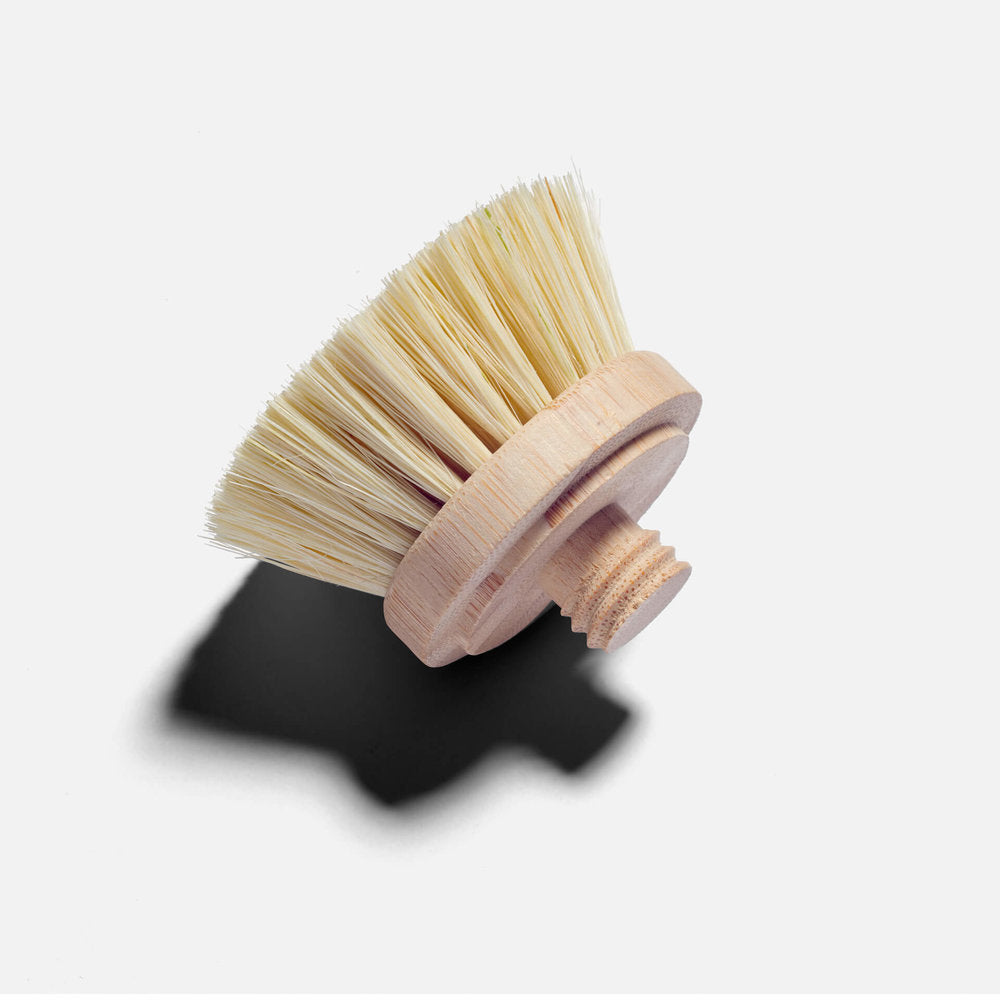 'Zero Waste Club' Modular Dish Brush
This zero waste, metal dish brush is perfect for washing up! It has easily replaceable dish heads which helps you to save money and resources. 

Multi-purpose brush can be used for more than just cleaning dishes 

The brush handle is made from aluminium and the replaceable heads are made from bamboo and natural sisal plant bristles


The handle can last over a last time and the heads can easily be replaced
ZWC plants a tree for every item you purchase
Dish brush care and end of life:
Always remove food particles that lodge in bristles by holding the brush under running water until all particles are gone, allow to dry.
When a dish brush head has come to the end of its life, you can simply put it in the compost, garden waste or food waste bins that councils collect.
100% Aluminium Alloy 6061
Head is made from 100% natural sisal plant bristles and bamboo
100% plastic-free
Comes in a kraft paper tube, which is 100% recyclable
Maker: Zero Waste Club