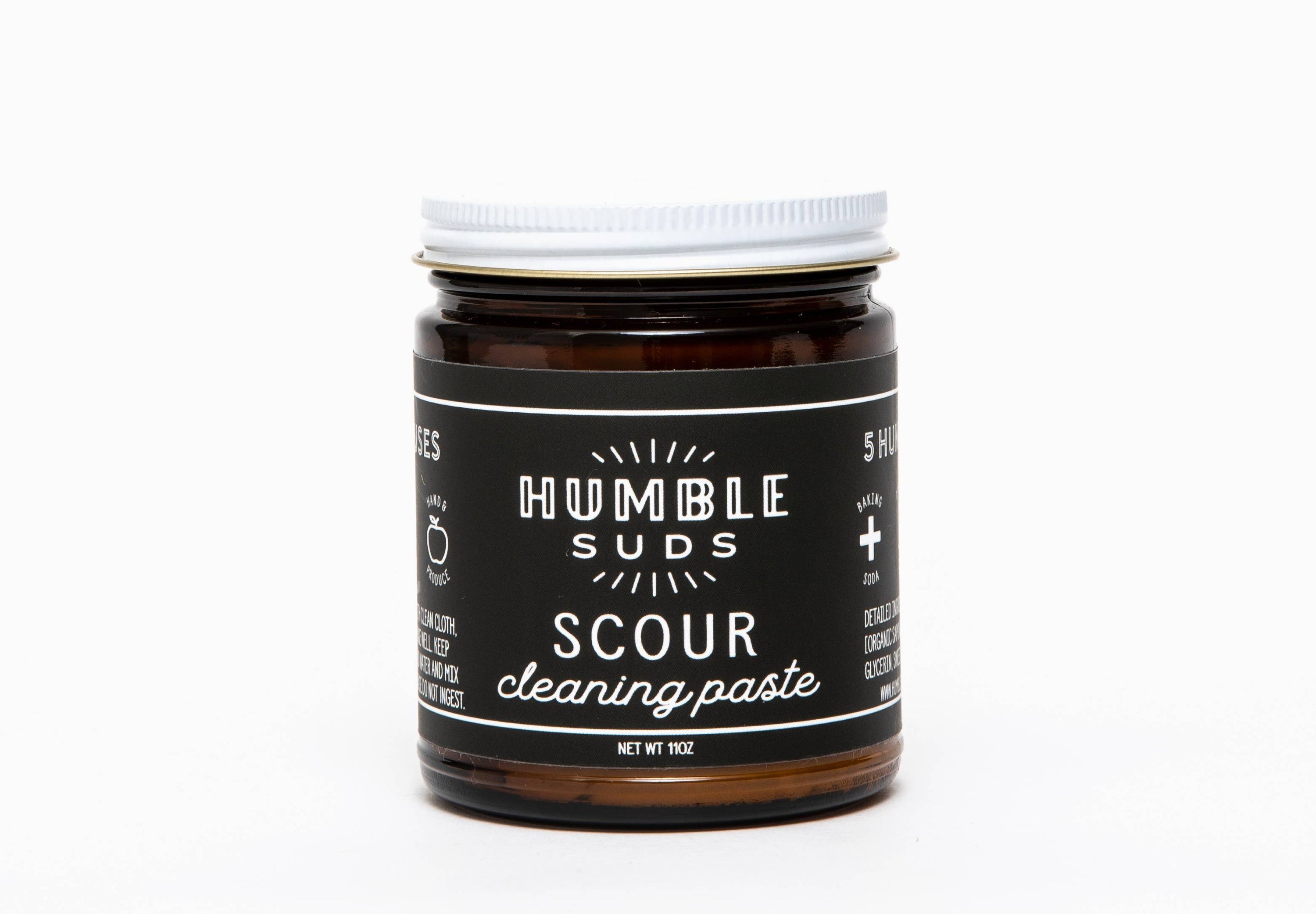 Humble Suds 'Scour' Cleaning Paste
'Scour All' cleaning paste is the ultimate beauty routine for your home! This non-abrasive whipped paste has a multitude of uses, including:
tile + grout
sink + surface
oven + stovetop
bath + shower
hands + produce
And much more!
No need to worry about harmful residues or fumes left behind or anything harmful absorbing in your skin. You can actually use it as a hand soap and it's great on tough baked-on food on pots, pans and dishes.  

Directions: Apply tablespoon amount to surface with cloth, hand, or sponge and scrub in circular motions. Rinse well. Keep sealed when not in use. If product becomes dry, add water and mix until softened. We know it smells amazing, but please do not ingest.
Ingredients: sodium bicarbonate, castile soap (organic saponified oils (coconut, olive, jojoba), vegetable glycerin, sweet orange oil, lemongrass oil.
11 Oz. Glass Jar

Non-abrasive – safe for all surfaces. Do not apply to unsealed wood.
Maker: Humble Suds