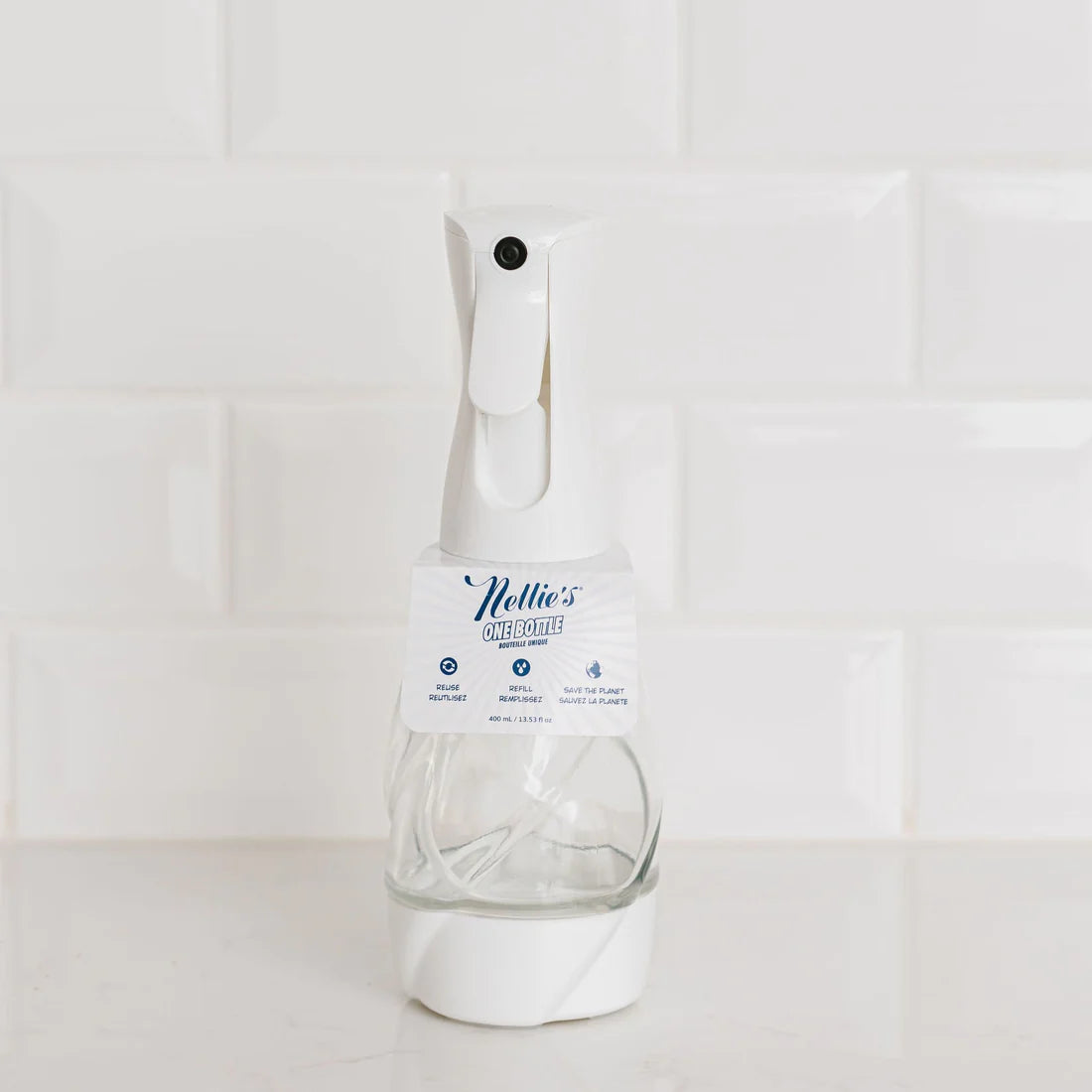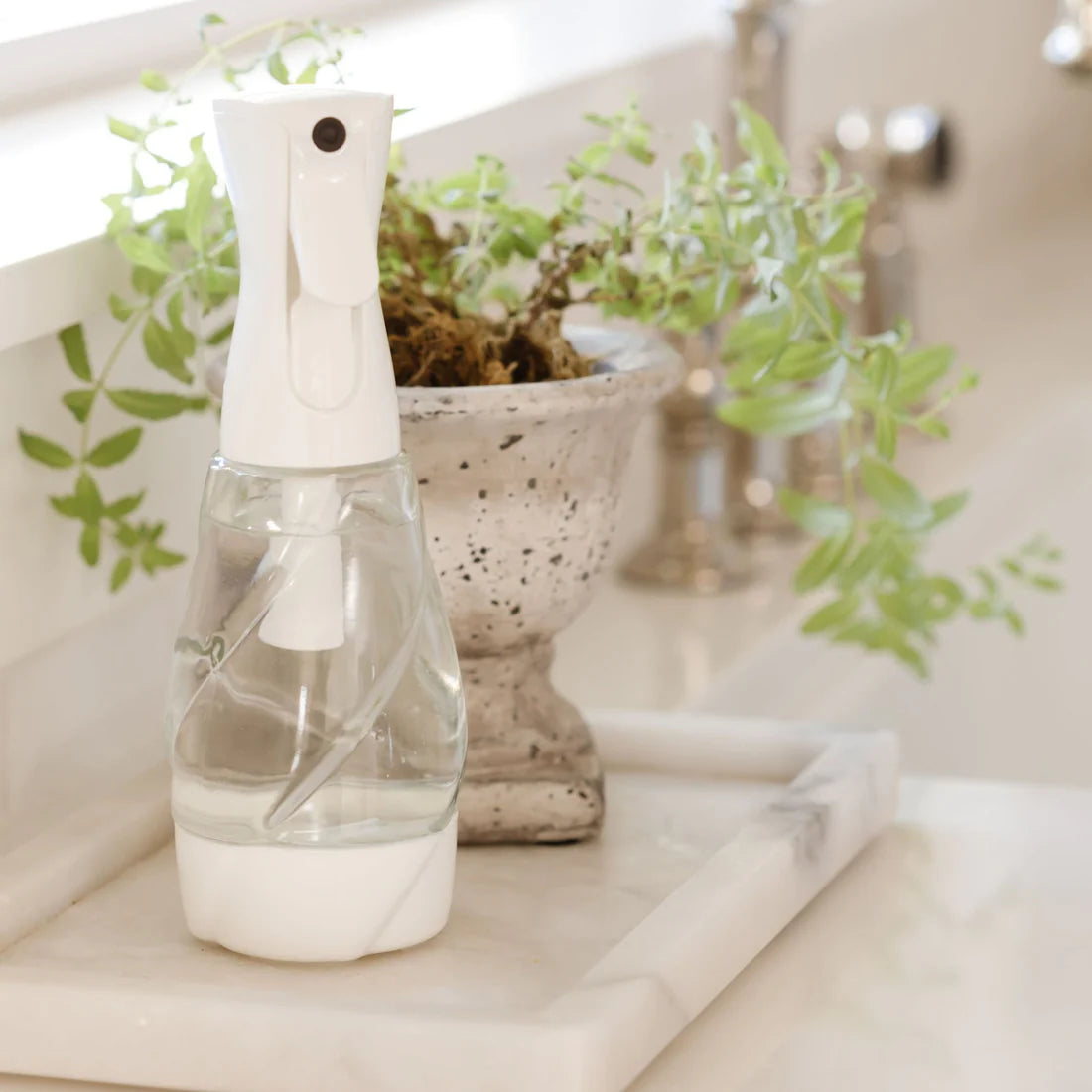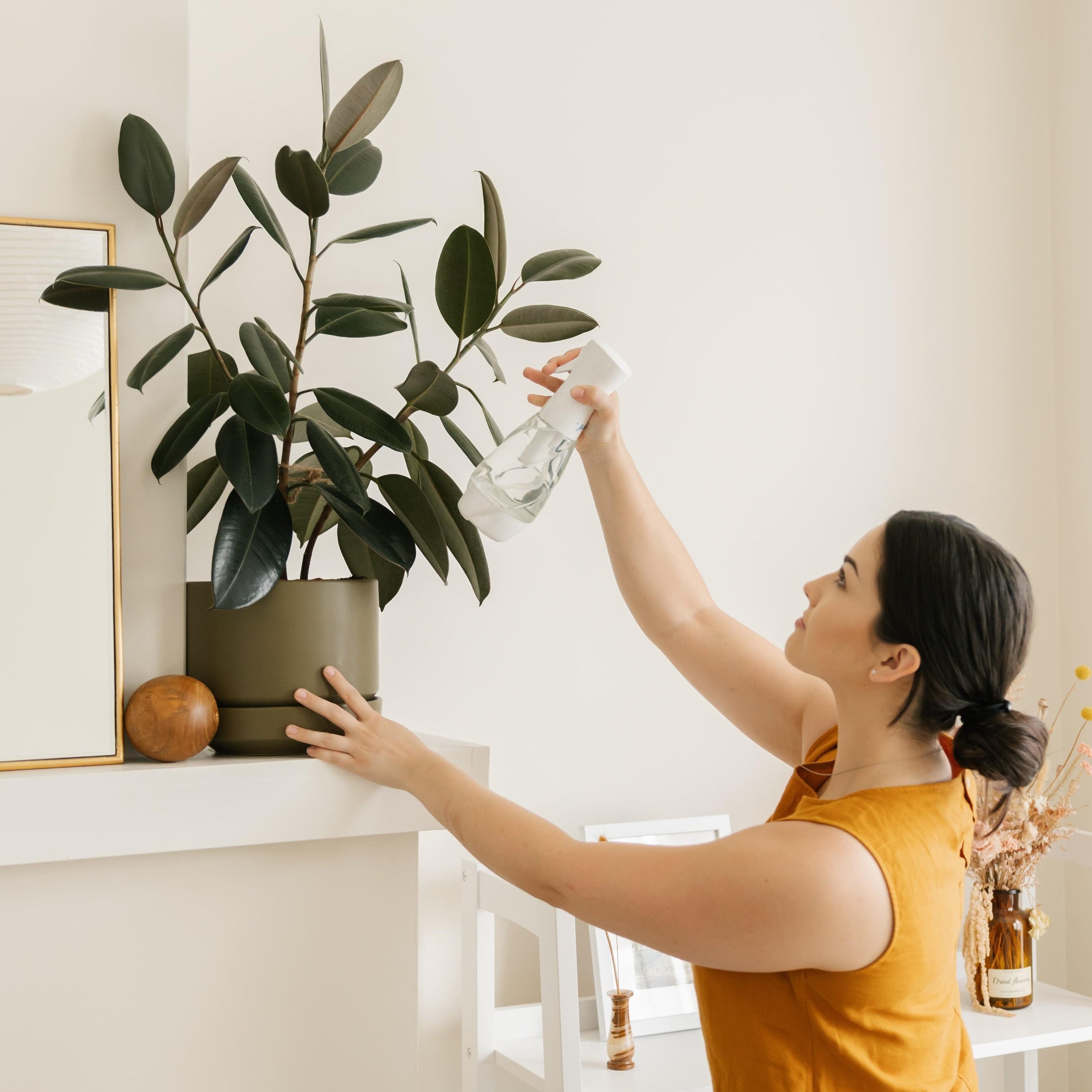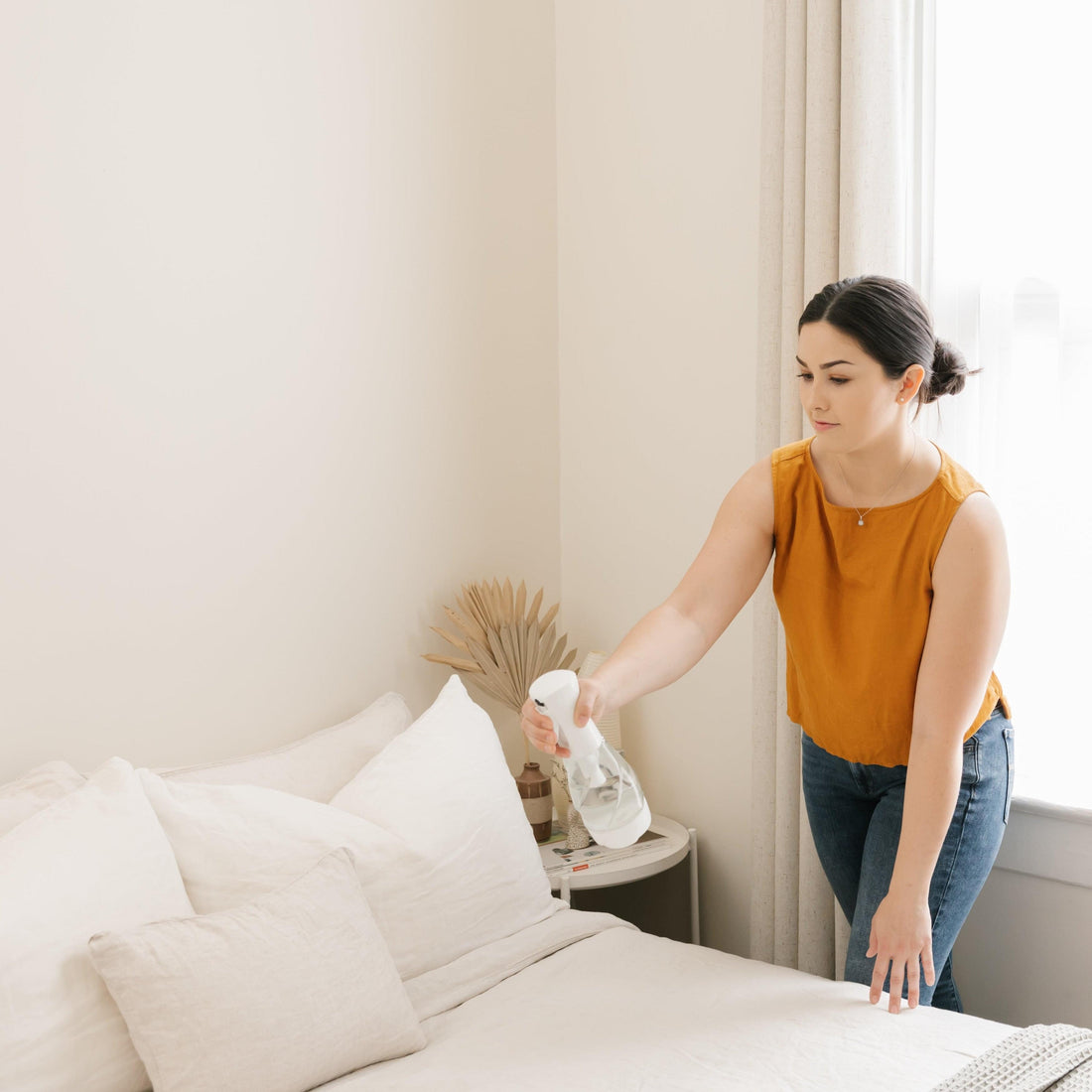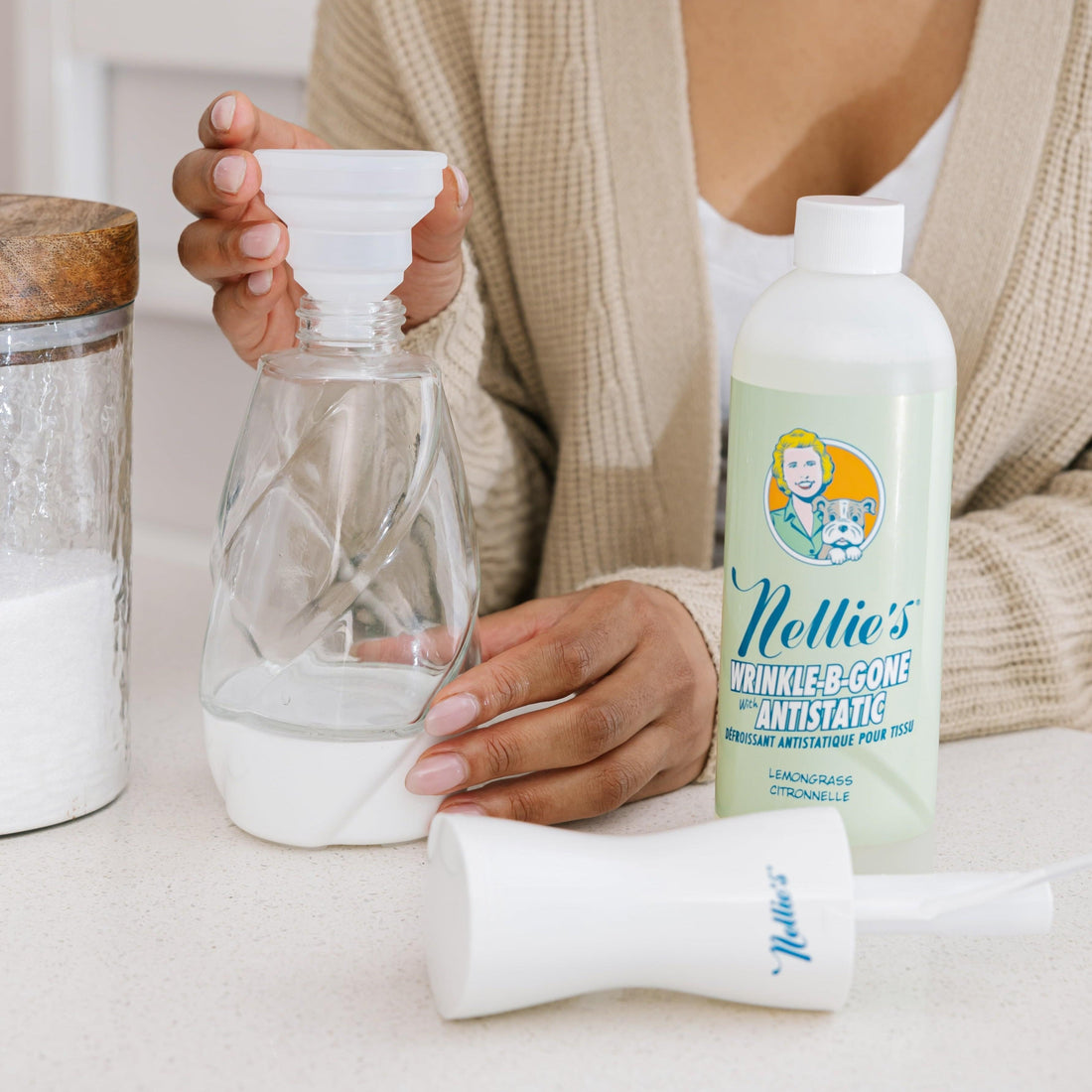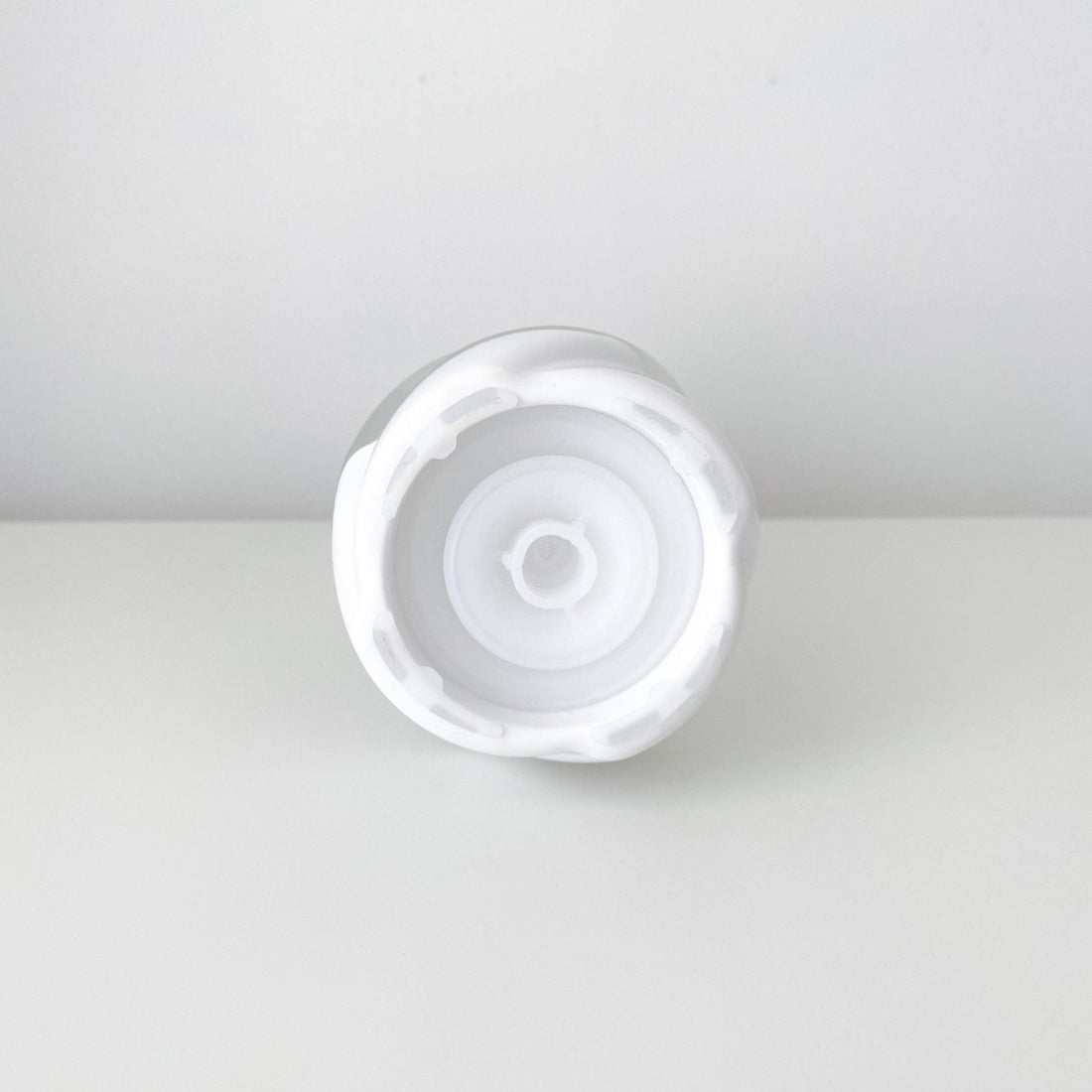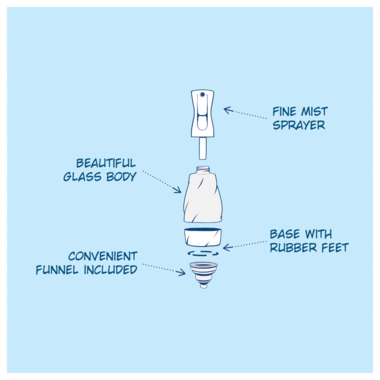 'Nellie's' Continuous Mist Bottle
Say hello to the One Bottle! Made of durable material that's strong enough to be reused over and over. This reusable and refillable bottle is truly the one bottle you'll ever need.
REFILL & REUSE
With a convenient funnel stored in its base, the One Bottle features an easy-to-use design that's meant to be functional, while looking beautiful on your counter.
The One Bottle holds 400ml
CONTINUOUS SPRAY FUNCTION
With its revolutionary spray nozzle, the One Bottle provides a versatile, ultra-fine continuous mist. Pump it once for a slight mist or three times for a steady spray. Use it with your favourite liquids or just plain, old-fashioned water.
TO USE
Remove collapsible funnel from the underside of the base. Twist off spray nozzle head. Use funnel to add liquid into the bottle. Replace nozzle and funnel. Spray once for a light mist or pump three times for a continuous spray.
Materials: Glass Base, Plastic Nozzle, Silicone Funnel 
Maker: Nellie's