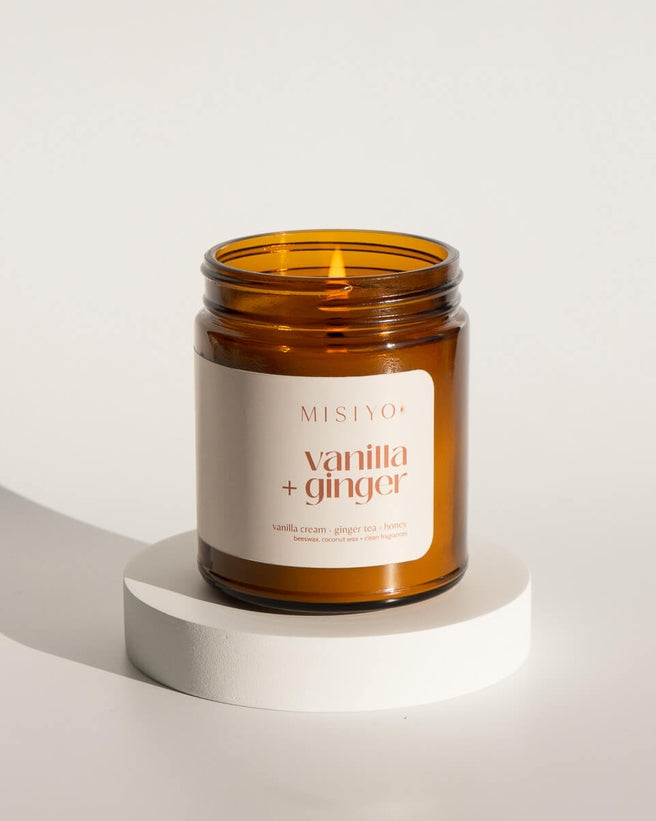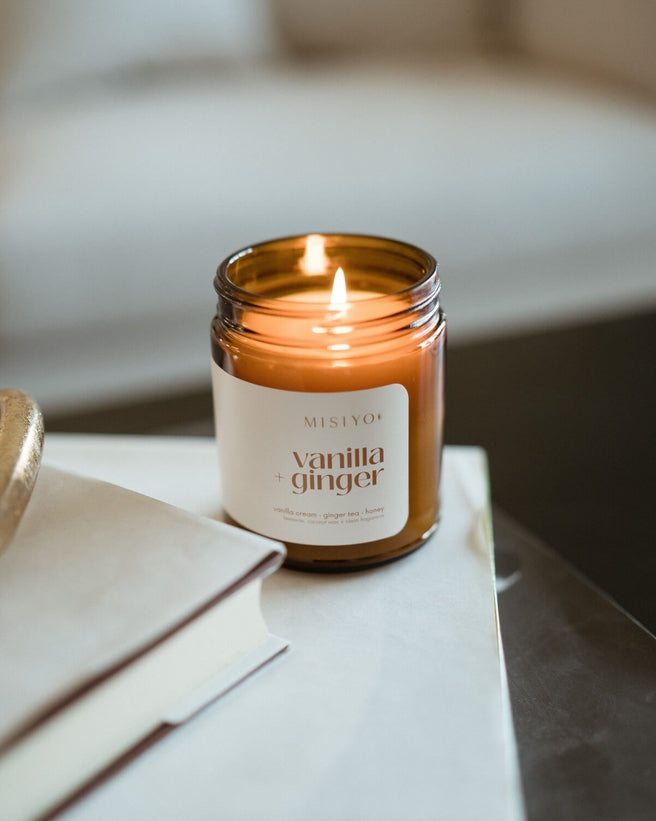 'Misiyo' Vanilla & Ginger Candle
VANILLA CREAM + GINGER TEA + HONEY
Smells comforting sweet and totally cozy. Inspired by busy homes filled with moments of joy and celebration in the every day. 

9oz | ~45-50 hours
Ingredients: Canadian beeswax, pure coconut wax, natural cotton htp wick. Scented with phthalate-free fine fragrance oils and essential oils (essential oil collection is scented only with pure essential oils)
Gives back 3 months of health insurance to someone in Rwanda. 

Handcrafted in Leduc County, Alberta
Maker: Misiyo