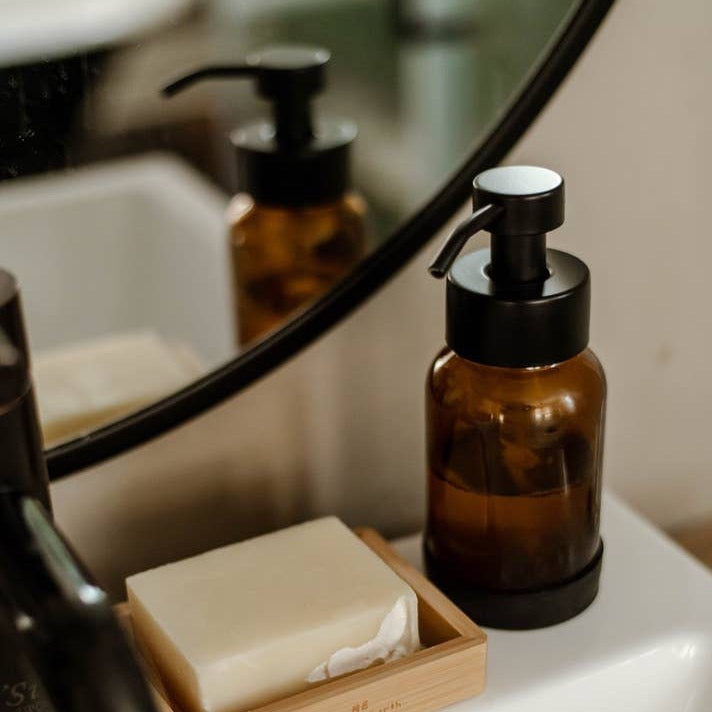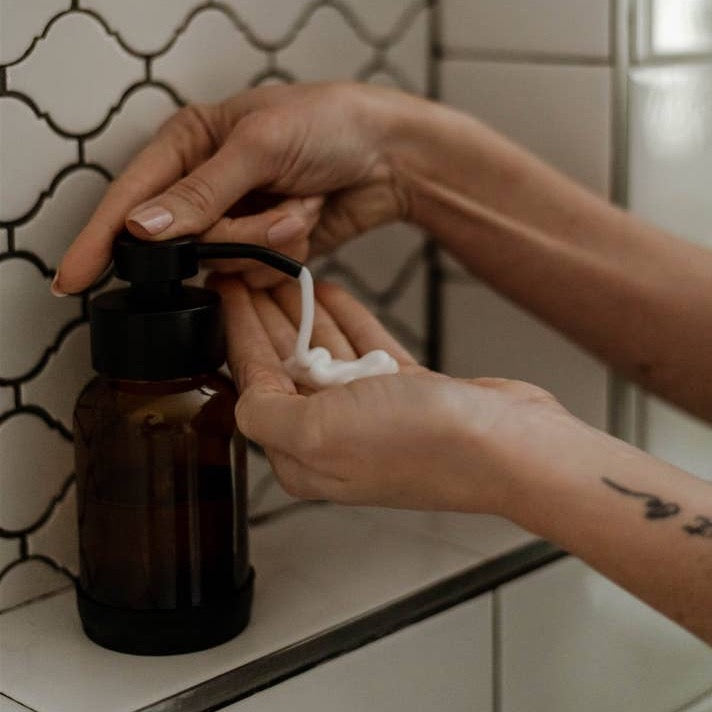 'Me Mother Earth' Foaming Soap Dispenser
Looking for a high quality foaming soap pump that lasts? Try our amber foaming soap dispenser!
Made from high quality stainless steel, amber glass, with a silicone base. 
How to Use: Refill with your favourite foaming soap- careful not to overfill. Twist on the pump + lather. 
Care Instructions: Bottle is dishwasher safe. Hand wash pump. We recommend using a straw cleaner to gently clean the spout from time to time.
Size: Holds 8 oz. of soap.
Measures: 6.5" tall 2.6" base diameter. 
Maker: Me Mother Earth