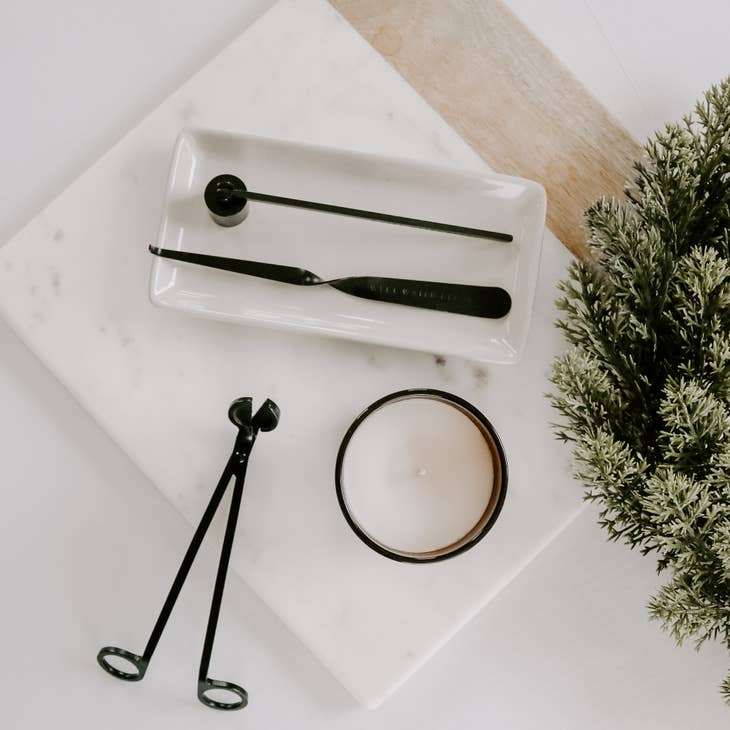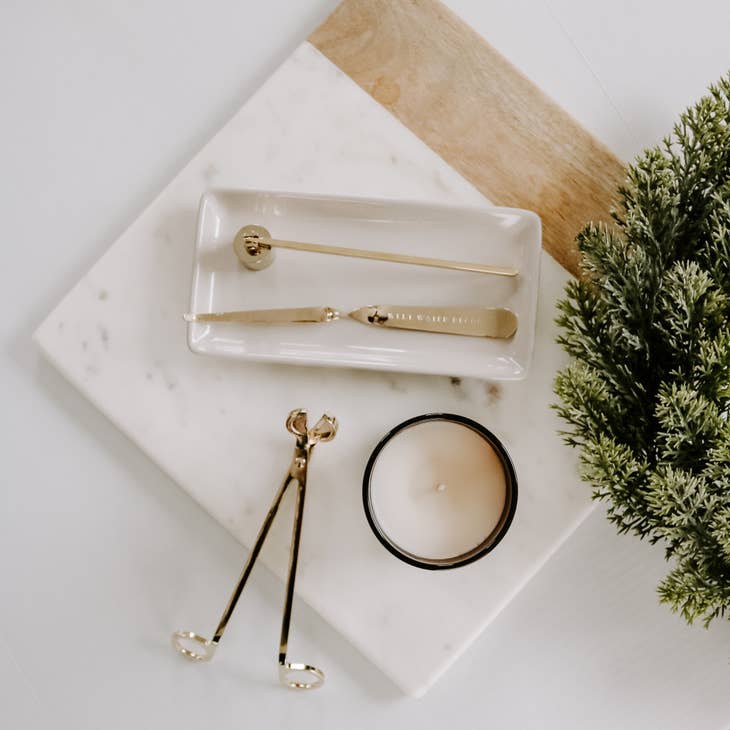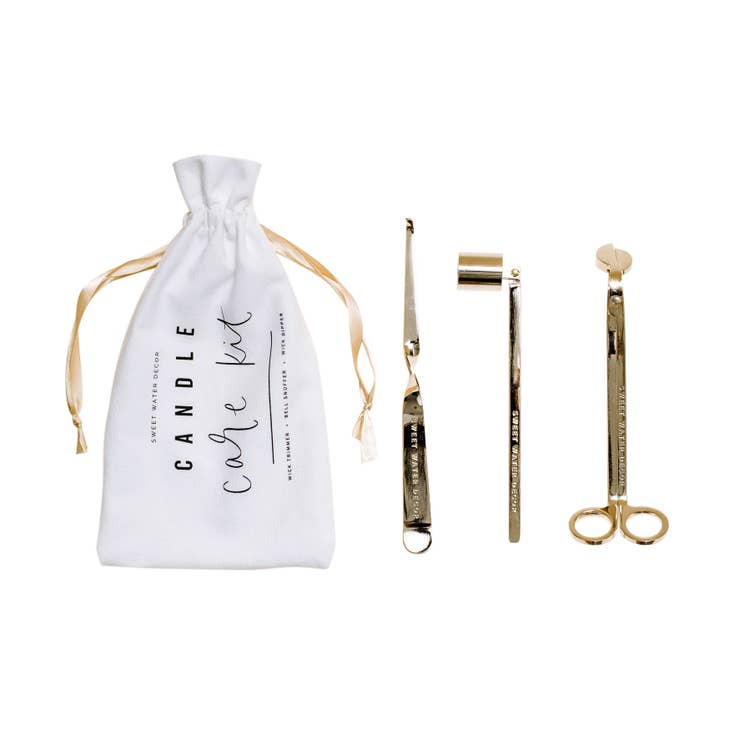 'Sweet Water Decor' Candle Care Kit
Proper candle care is essential to the longevity of every candle. Ensure your candle has the best care with this candle care kit, featuring wick scissors, wick dipper, and candle snuffer. Each kit arrives in a hand lettered bag for safe keeping.

KIT INFO:
Size: 9 x 5.3 x 1.25

"

Wick Trimmer: 6.75"

Candle Snuffer: 6.25"

Wick Dipper: 7.6"

Hand Lettered Drawstring Pouch Included
CAUTION: Candle Care Kit tools are to be used by adults only. Use caution when snuffing out flames with the wick snuffer and wick dipper. Wick trimmers are scissors and have sharp blades - please use with caution. Keep all candles and candle care tools away from children and pets. Clean with damp cloth and dry thoroughly.  
Maker: Sweet Water Decor