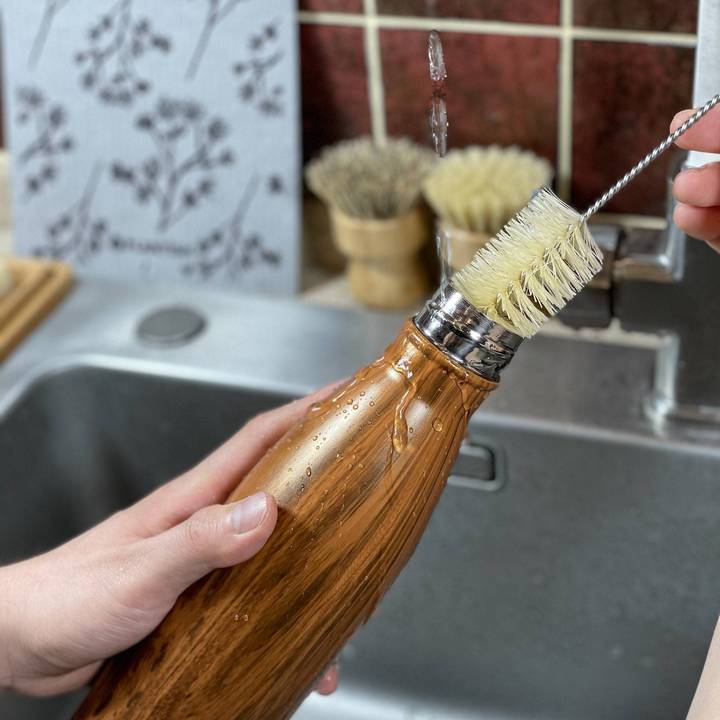 'Plantish' Sisal Bottle Brush Set
5 sizes of plastic-free bottle brushes for all your cleaning needs!
Features 
sisal fibre: sisal is naturally oil-resistant without any chemicals, plastic, or BPA.
safe & worry-free: no toxins or worries that micro-plastics passed to the food or the environment
non-scratch: safe for use with a stainless steel water bottle
easy to hold and to hang: non-slip, compact design conforms to the contour of palm; hanging loop to air dry when not in use
Directions
Scrub bottles, dishes, and other surfaces with dish soap as needed.
Care Tips
rinse with water after each use and hang dry
clean bristles (as needed) with vinegar to kill bacteria
avoid soaking in water to prevent cracks
avoid placing in the dishwasher
place away from high heat or flames
Maker: Plantish