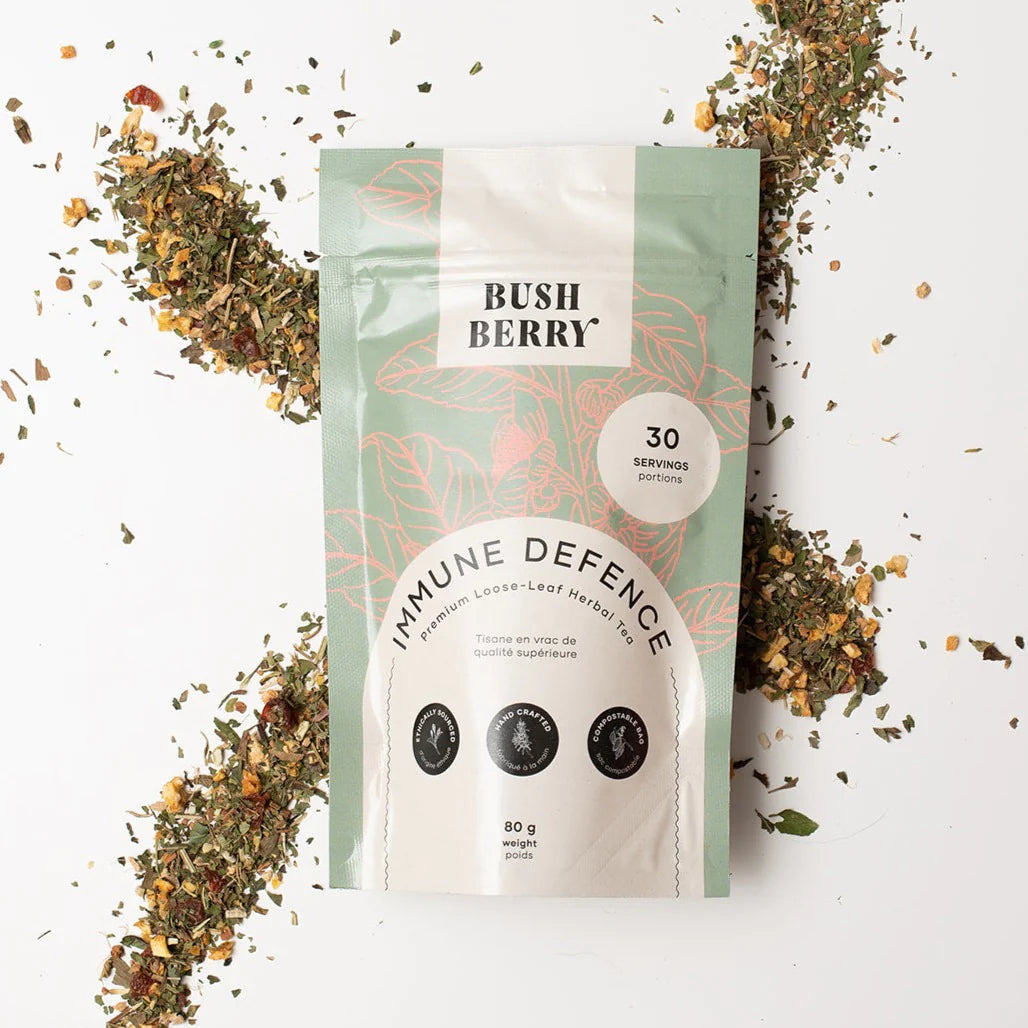 'Bush Berry' Immune Defence
Immune Defence is a bit of a medic in a bag, really. Heavenly peppermint, orange and cinnamon greet you kindly while medicinal herbs like ginger, ginkgo and echinacea go to work strengthening white blood cells, lifting your immune system and pulling you out of bed quicker. It's a must-have tea when you feel something coming on or getting you down.

56g | 25 - 30 Servings
Caffeine: None
Profile: Minty and sweet aroma with a minty taste.
Ingredients: Peppermint, Echinacea Leaf and Root, Orange Peel, Ginkgo, Ginger, Nettle, Cinnamon, Rose Hips
Allergens: Dairy free, gluten free, suitable for vegetarians and vegans.
Made in Canada
Maker: Bush Berry