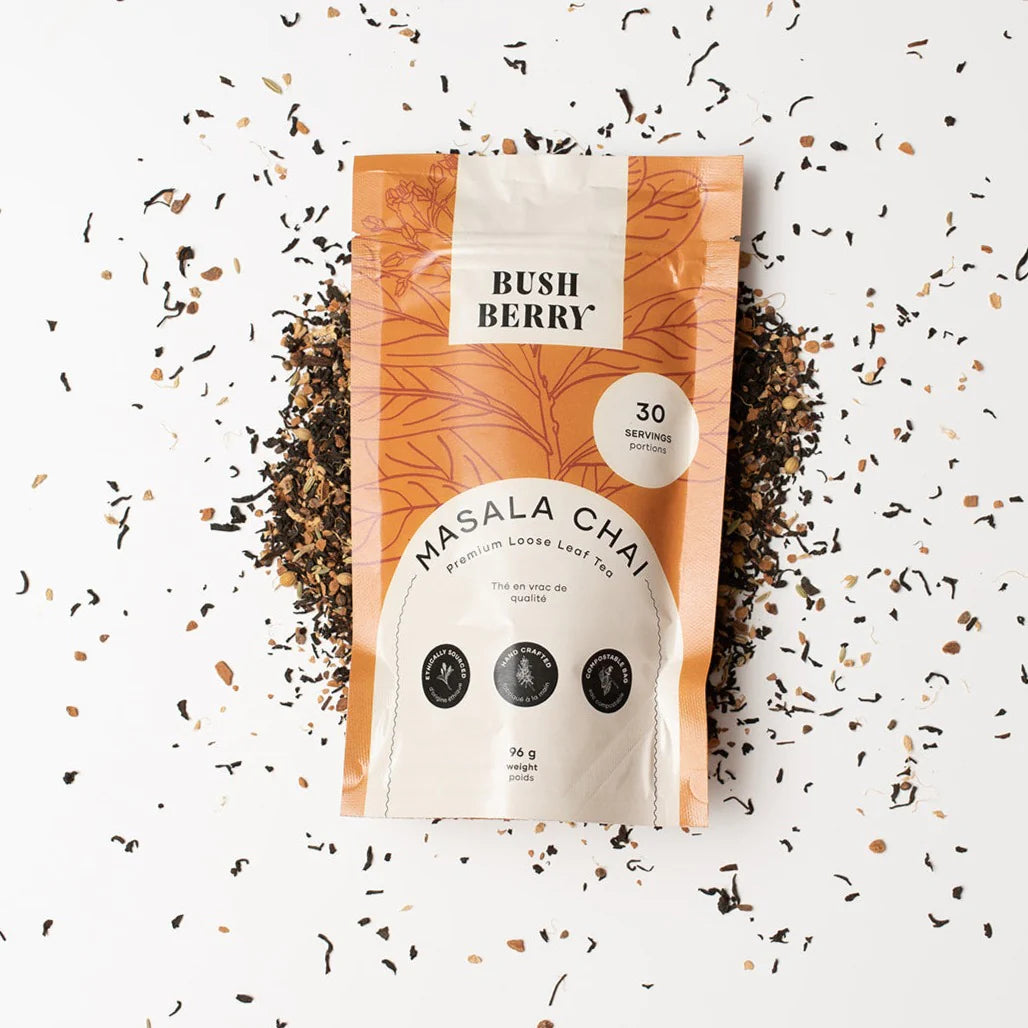 What shifts a cup of Chai to being a Masala Chai? A world of aromatic spices like cinnamon, fennel, cardamom, anise star, cloves, ginger, coriander and peppercorn. Serve brewed with water or milk, a couple drops of honey or sugar and a twirling cinnamon stick.
100g | 25 - 30 Servings
Caffeine: High 
Profile: Sweet Cinnamon and slightly spicy aroma which brews spicy and malty with a touch of spice and cinnamon 
Ingredients: Black tea, Cinnamon, Ginger, Cardamom, Star Anise, Fennel, Cloves, Coriander, Peppercorn
Allergens: Dairy free, gluten free, suitable for vegetarians and vegans.
Made in Canada
Maker: Bush Berry