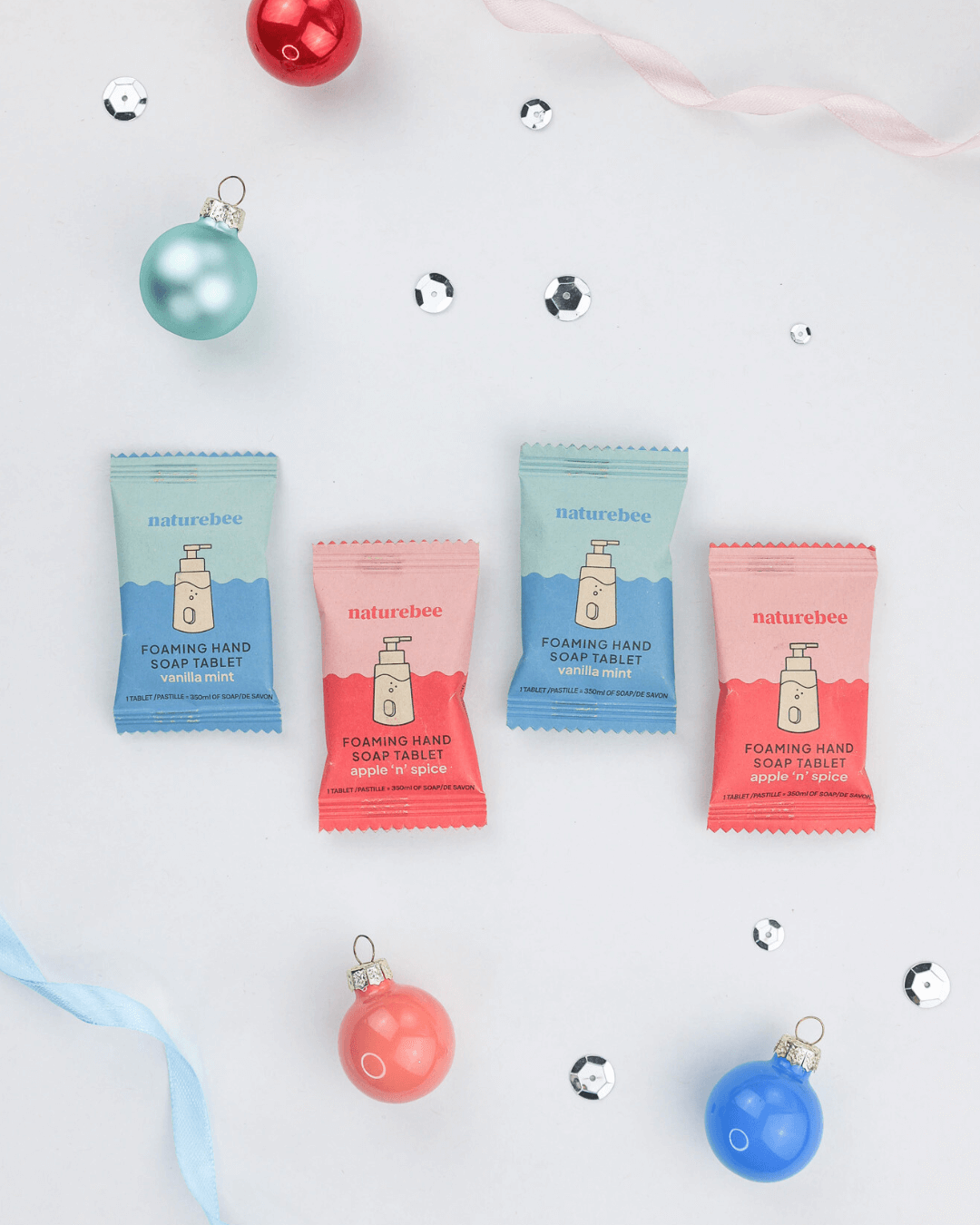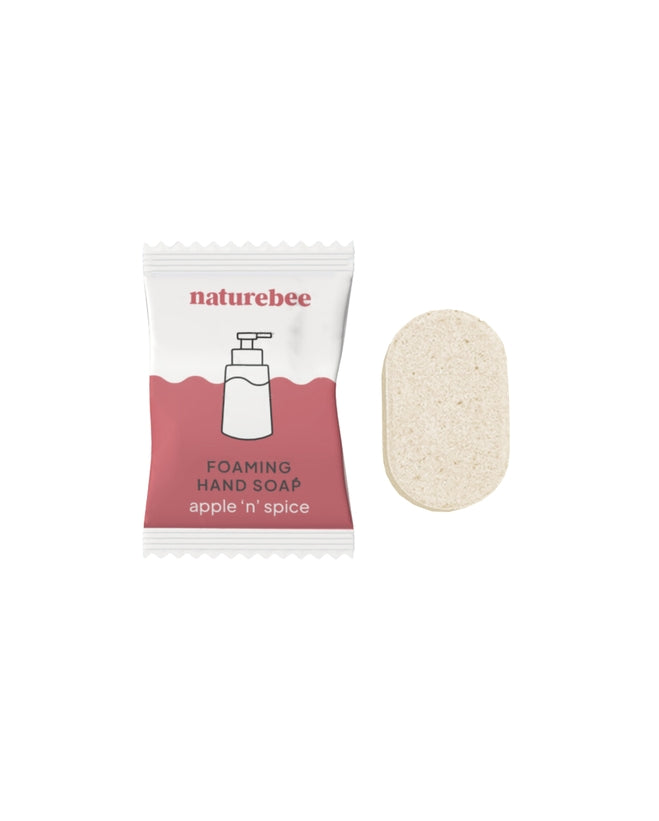 'Nature Bee' Holiday Foaming Hand Soap Tablets
Limited Holiday Edition! 
Apple N' Spice: A cozy blend of sweet apple, toasty cinnamon, and aromatic cloves.
Vanilla Mint: A harmonious blend of warm vanilla and refreshing mint.
Each tablet can be dropped into 350ml of water to produce a beautiful scented moisturizing hand soap.
Vegan formula.
This tablet will create a colourless solution, seamlessly fitting into everyone's home. **
ONLY COMPATIBLE WITH FOAMING HAND SOAP DISPENSERS**
Maker: Nature Bee