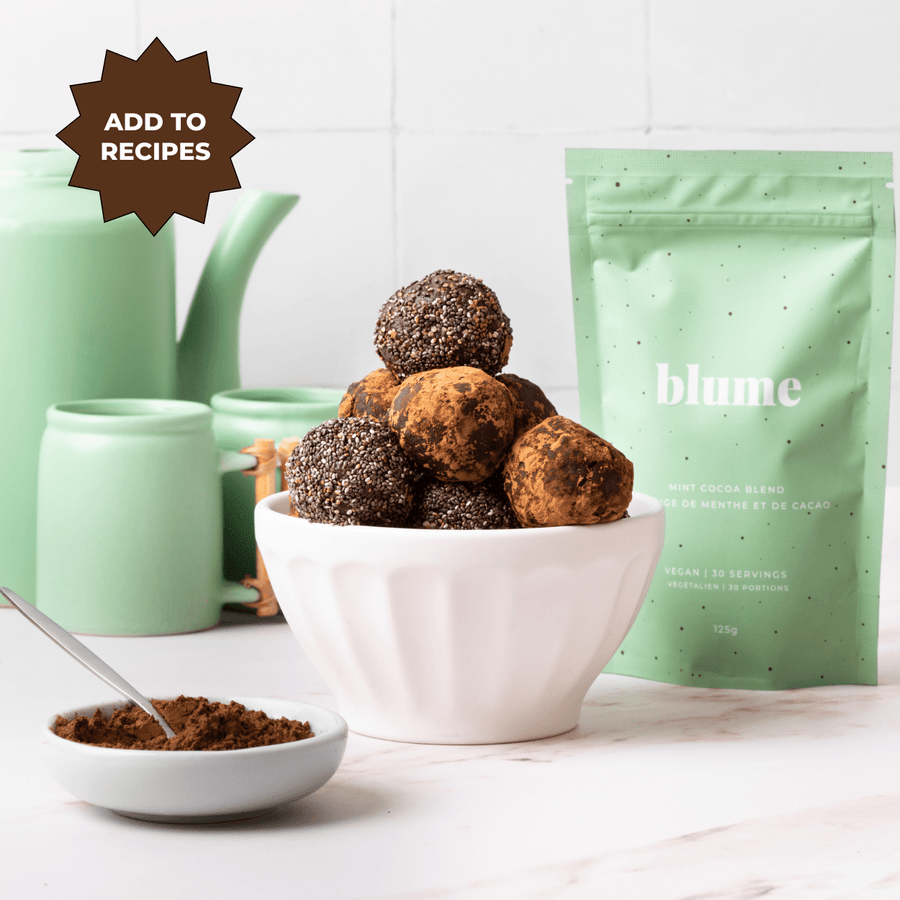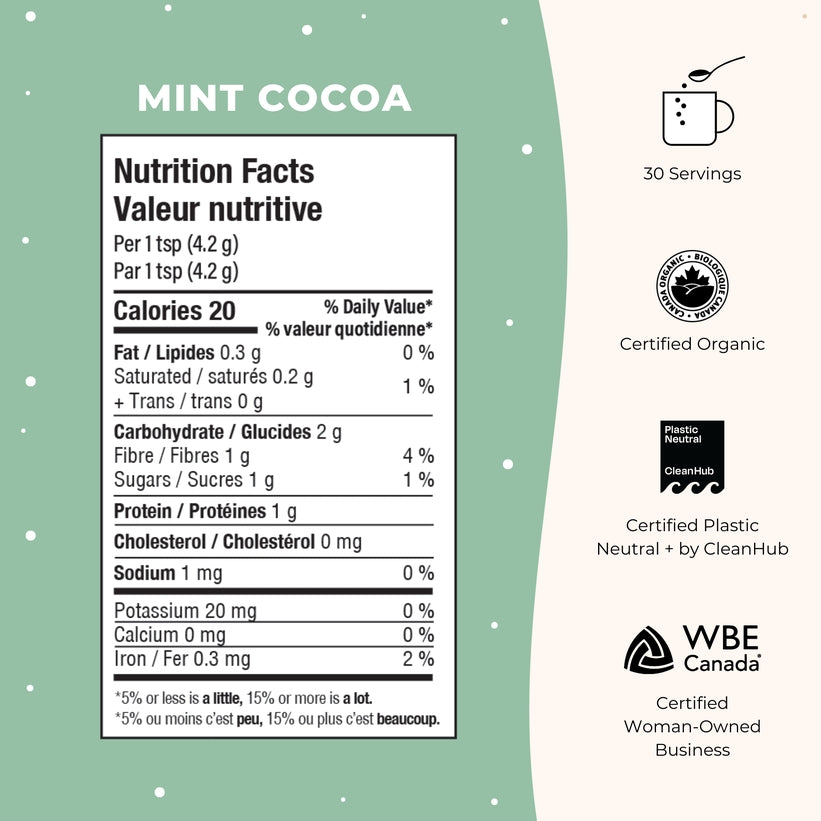 Indulge your sweet tooth with a healthy hot chocolate treat with the Blume Mint Cocoa Blend. This minty, maca-powered hot cocoa blend is packed with antioxidants, peppermint and ground maca root to improve digestion and prevent bloating.
Mix this functional plant-based Blume Mint Cocoa blend into your cup, mug, smoothie or oatmeal to bring it to life. Perfect for when you and your guests are craving a healthy treat, this delicious hot chocolate blend is organic, vegan and refined-sugar-free to indulge in through the holidays and all winter long.
Hero Superfoods: 
Cacao: The less processed version of cocoa, supporting the 'happy' chemicals in the brain! 
Peppermint: Relaxing muscles in the digestive system to soothe bloating and support digestion.
All Ingredients: Organic Cacao Powder, Organic Peppermint Powder, Organic Cocoa Powder, Organic Coconut Sugar, Organic Peppermint Flavour, Organic Spearmint Powder, Organic Maca Powder. 
Organic, vegan and refined-sugar-free
Makes 25 to 30 servings
100g
Maker: Blume