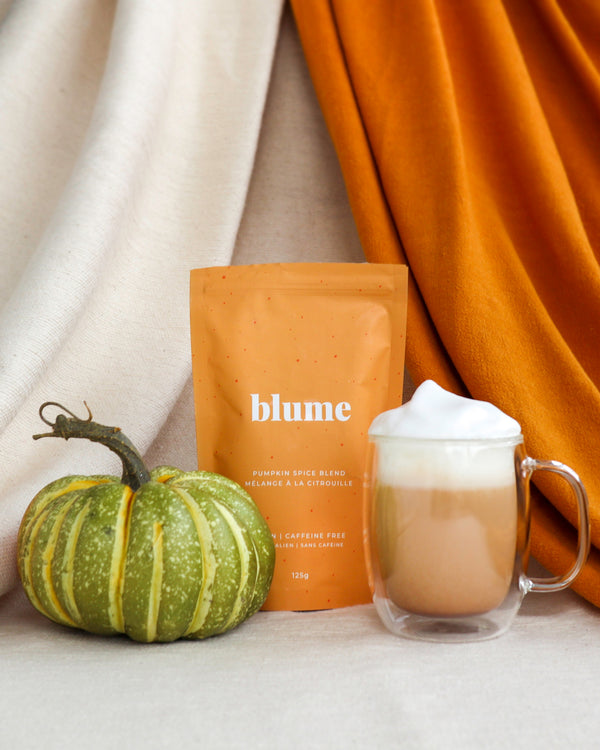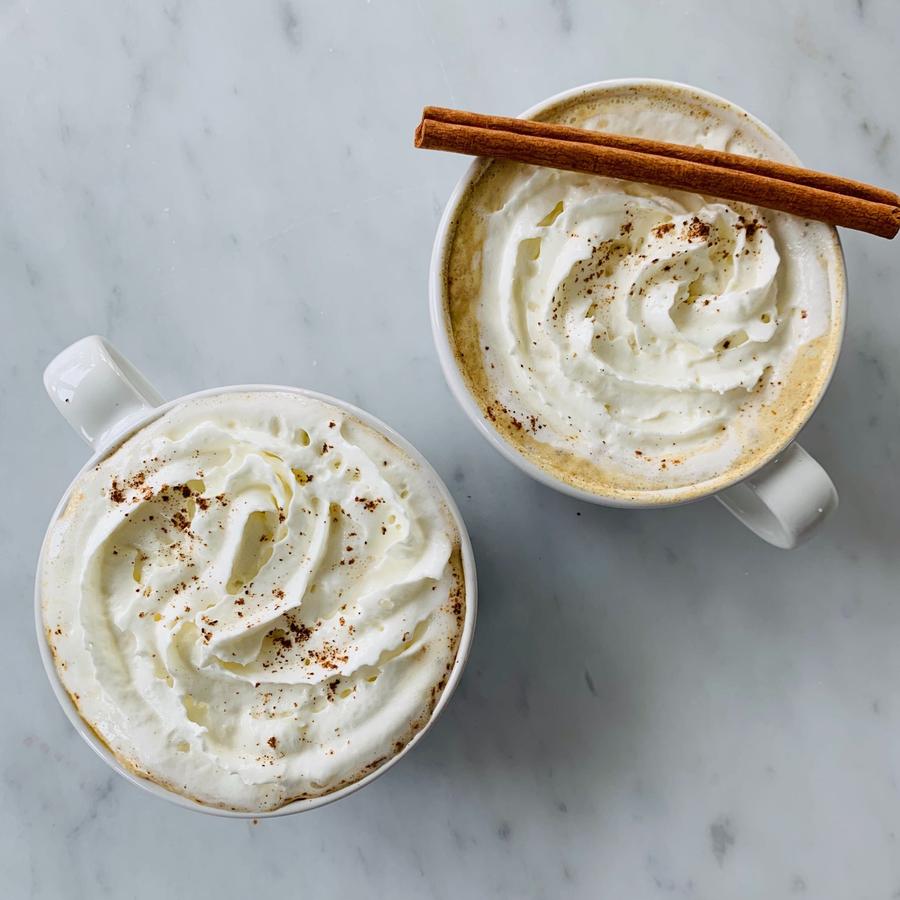 'Blume' Pumpkin Spice Blend
Say hello to fall's best friend. A Pumpkin Spice Latte made with real pumpkin? Yes, please! The syrups, dairy, and caffeine were swapped for whole superfood ingredients, so you can sip back with a barista-worthy PSL you can feel good drinking. Combining organic pumpkin and Canadian maple for a warm cup of velvety goodness. It also pairs perfectly with a shot of espresso, if that's your style.

Close your eyes, take a sip, and taste Grandma's pumpkin pie – comforting and warm, with a touch of maple. Each sip is rich and creamy, with a subtle kick of ginger and cloves. Each bag makes 30 servings.
Or mix a scoop of this blend with some boiling water, milk and your choice of sweetener for a delicious caffeine-free pick-me-up. Made from organic, plant-based ingredients, this pumpkin blend is a vegan option that you can feel good about putting into your body.

Ingredients: organic pumpkin, organic cinnamon, organic maple sugar, organic ginger root, organic nutmeg, organic cloves and organic cardamom
25-35 Servings  |  Organic, plant-based, vegan and caffeine-free
Who said you only had to make lattes? You can cook with it, bake with it, smoothie with it, oatmeal with it, pancake with it, energy ball with it, or add it to any recipe that would benefit from a little pumpkin spice!
Maker: Blume