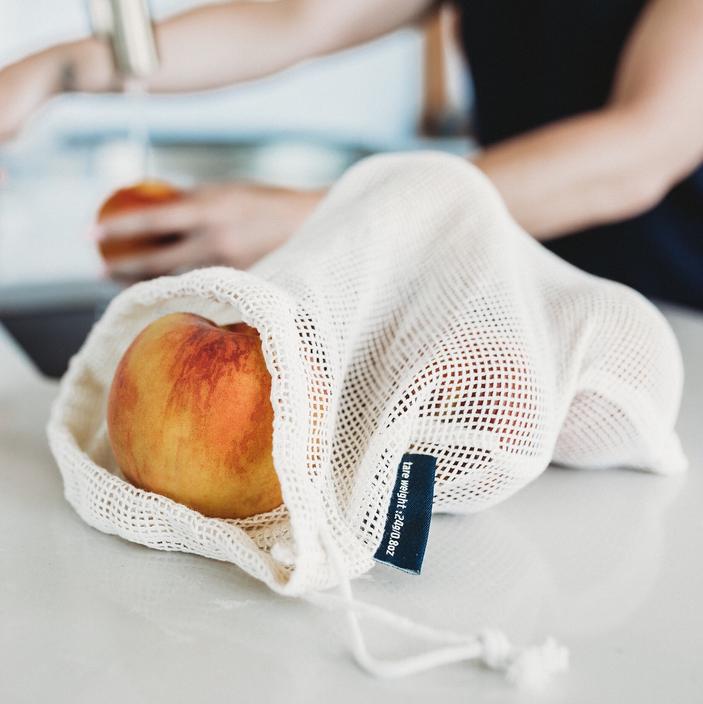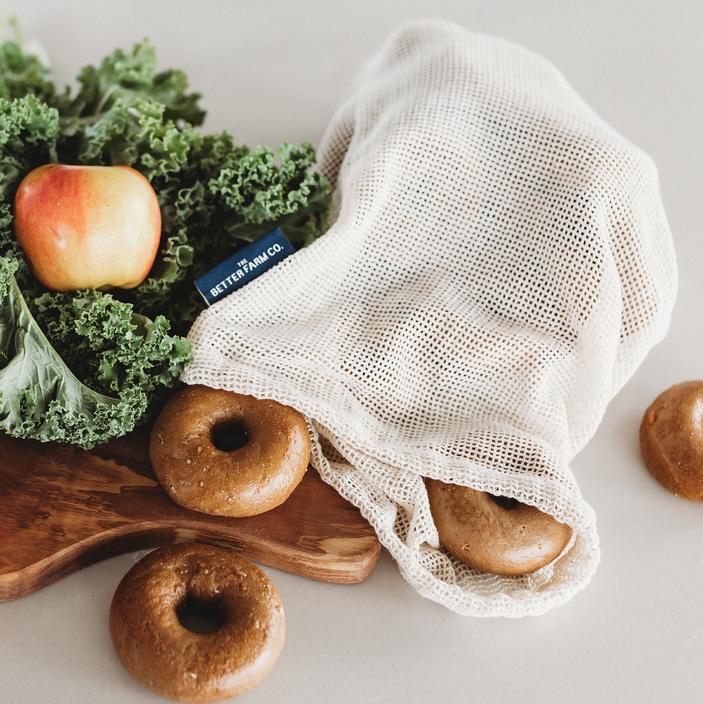 'Better Farm Co' Set of 3 Mesh Produce bags
Making the conscious choice to switch from plastic to these organic, sustainable cotton produce bags will not only make you feel good but look good too. Thoughtfully designed to include 3 of the most popular size produce bags, each conveniently labelled with its tare weight. 
These versatile, eco-friendly bags have many uses beyond gathering groceries at the store or market. Use them to pack your lunches in, for washing your delicates, keeping your suitcase organized or storing baby items in your bag.
Material: Certified Organic Cotton ~ Stemming from safer & sustainable farming practices 
Care: Wash in cold and hang or lay flat to dry for best results due to the 100% cotton content of this product. 
Alternative To: Single-use plastic bags.
Packaging: These Produce Bags come 100% package free.
End of Life: These bags are 100% backyard compostable. Simply cut up into small pieces for better breakdown. They are also textile recyclable.
Maker: Better Farm Co