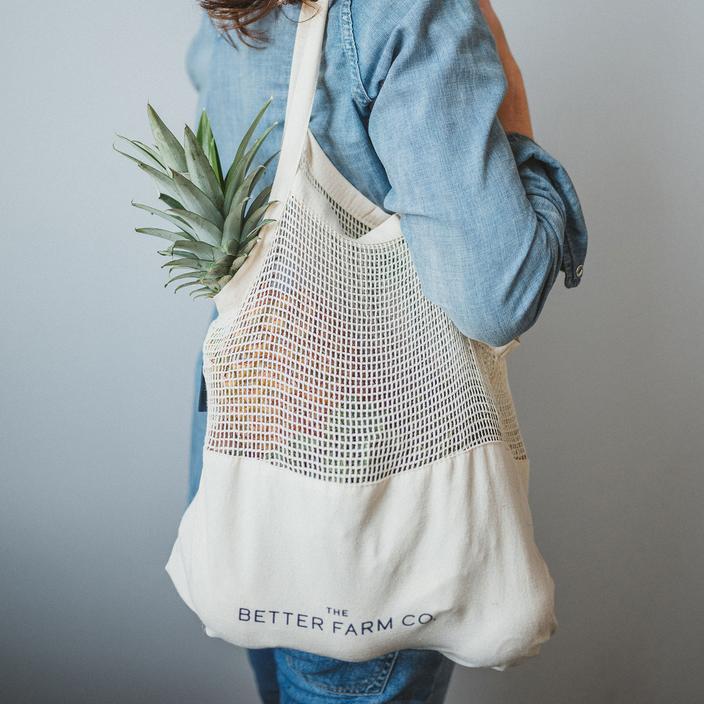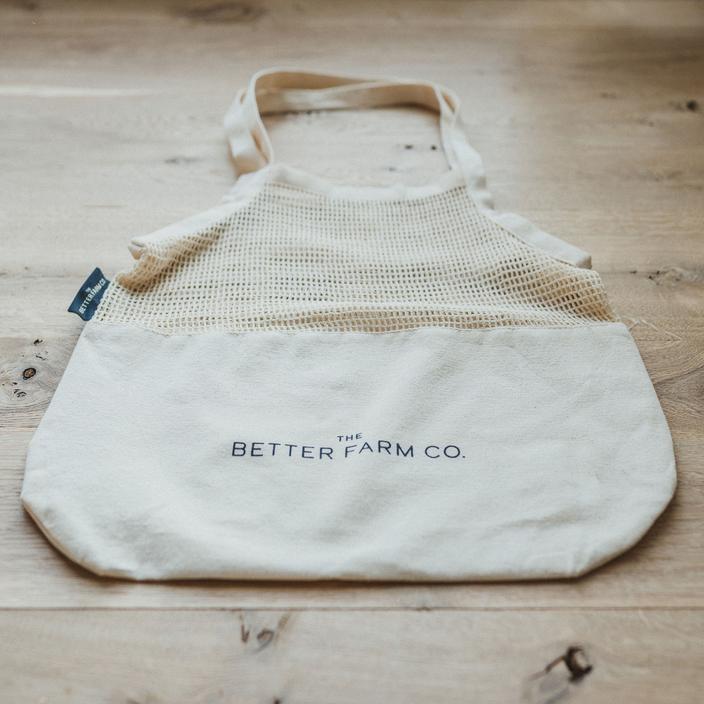 'Better Farm Co' Perfect Blend Bag
The perfect blend is just that. A modern string top and a sturdy canvas bottom. Nothing is more annoying than veggies and groceries poking out of the bottom of your string bag. The sustainable canvas bottom will keep all your items tucked in where they should be while still looking current with the string top. Pretty, practical and eco-friendly, this bag will take you anywhere life takes you.
Material: Certified Organic Cotton ~ Stemming from safer & sustainable farming practices 
Care: Wash in cold and hang or lay flat to dry for best results due to the 100% cotton content of this product. 
Alternative To: Single-use plastic bags.
Packaging: This Perfect Blend Bag comes 100% package free.
End of Life: This bag is 100% backyard compostable. Simply cut up into small pieces for better breakdown. They are also textile recyclable.
Maker: Better Farm Co