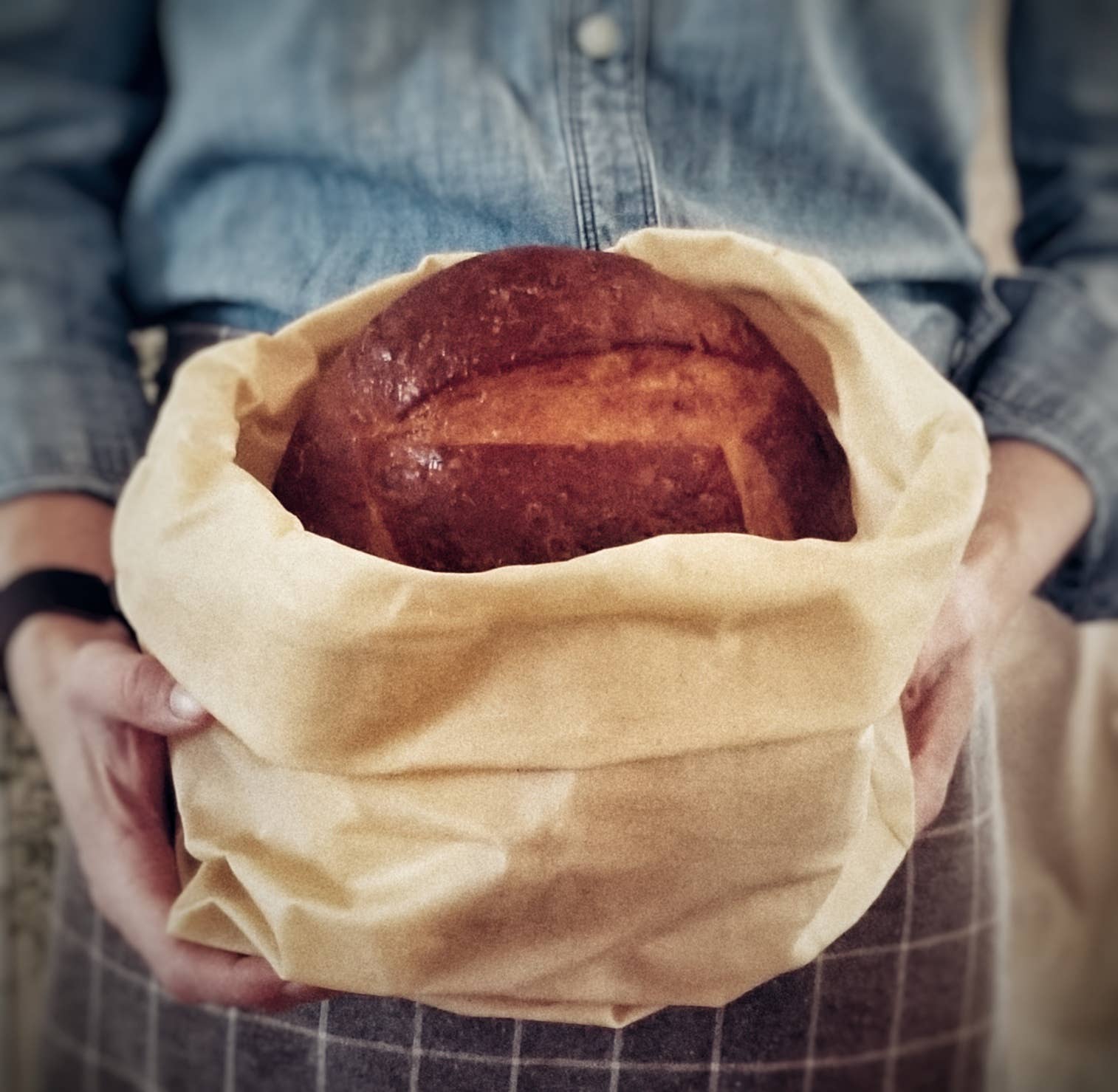 Keep your baked goods fresh with our beeswax bread bags. They are a perfect eco-friendly addition to your kitchen. Keep all the convenience without all the waste!
⦁ washable
⦁ reusable
⦁ biodegradable
⦁ keeps food fresh longer
DIMENSIONS:
XL 12" x 15" - will fit one baguette.
Pair with a baguette bag for the perfect set!
Handmade with unbleached cotton, Saskatchewan beeswax, sustainably sourced pine resin and organic jojoba oil.
Your bag should not need frequent washing. Wash with cool water and soap as needed. Let air dry.
Do not heat or place hot items in bag.
Color may vary slightly depending on the batch of beeswax used.
Maker: Prairie Minimalist