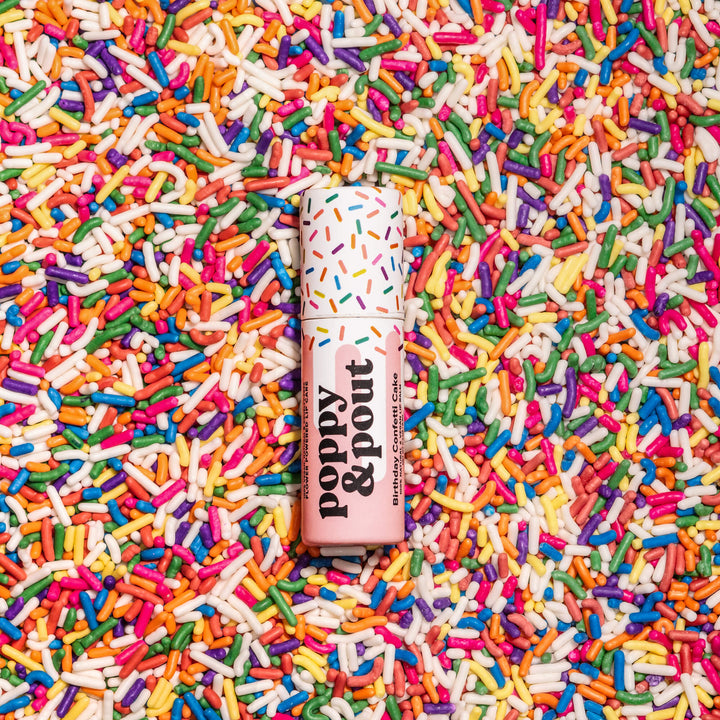 'Poppy & Pout' Confetti Cake Lip Balm (Limited Edition)
This birthday-inspired lip balm smells like vanilla cake with sweet, subtle notes of raspberry. Super smooth vegan formula uses 100% natural ingredients like sunflower wax to keep your lips hydrated all day long!
Flower-powered lip balms made from:
Ethically sourced USA Beeswax 
Organic coconut oil from the Philippines.
Sunflower oil from the United States.
Flavoured with a hint of essential oils and/or natural flavour oils
Vitamin E
Cruelty-Free and Small Batch Made
Biodegrable Eco-Friendly Packaging 
That's it. Simple ingredients for perfectly hydrated lips.
Net Weight: 3oz / 8.5g
Maker: Poppy & Pout