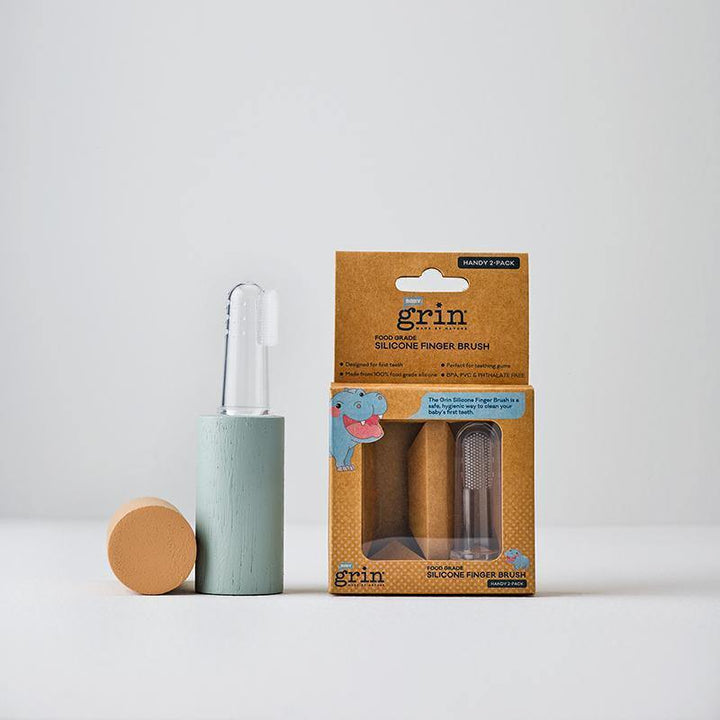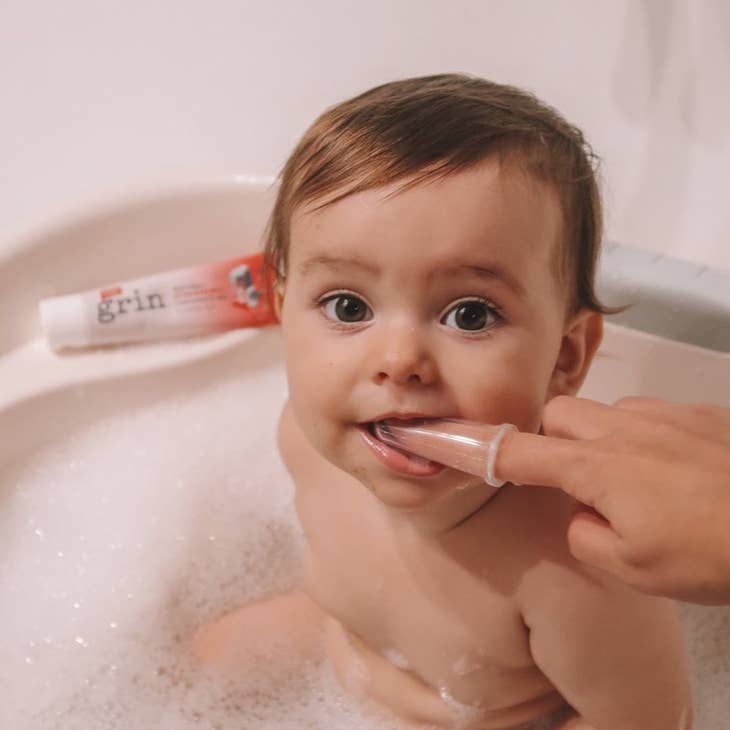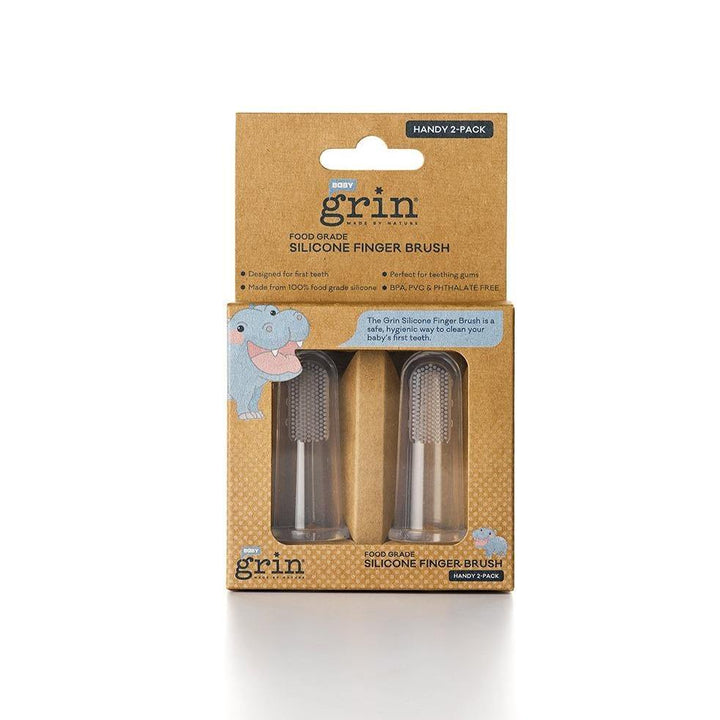 'Grin' Baby Silicone Finger Brush
Thoughtfully designed for baby's first teeth, the double-sided finger brush offers a soft brush side to gently clean teeth, with a dimpled side on the back to massage sensitive gums.
The brush is made from food-grade silicone and is safe to sterilize and is packaged in 100% biodegradable packaging. 
Directions: Brush morning and night with a pea-size amount Toothpaste. The Grin Finger Brush can be stored in a dry, clean area as you would your toothbrush and sterilized regularly.
Proudly designed in New Zealand and responsibly made in China
Maker: Grin