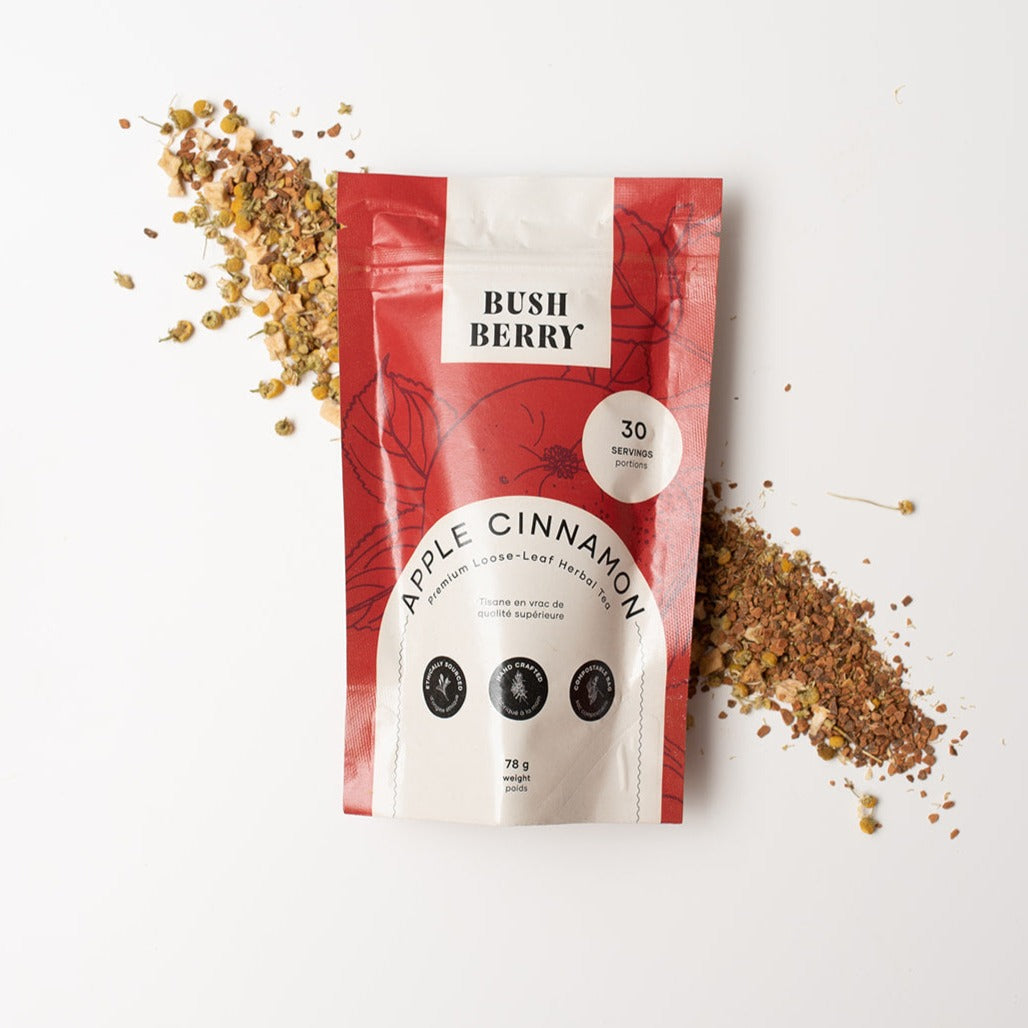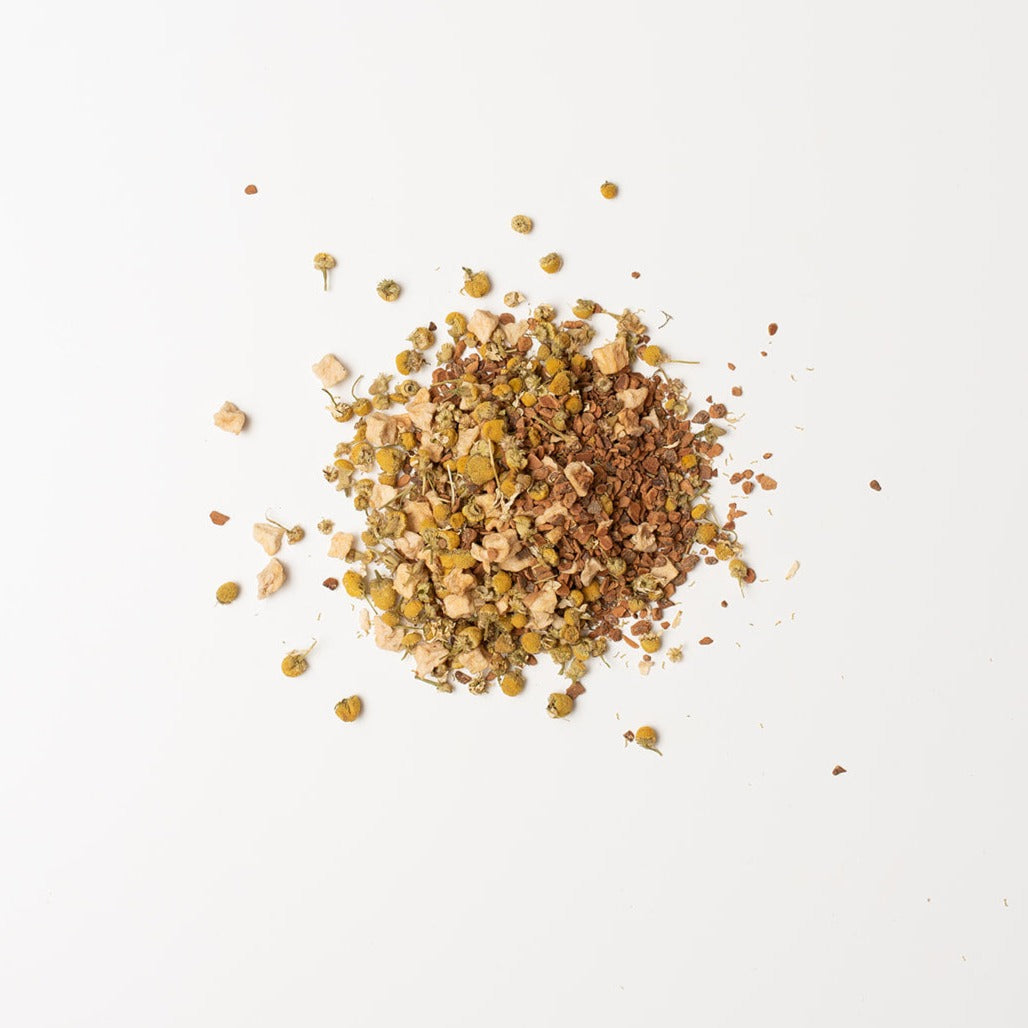 'Bush Berry' Apple Cinnamon
Apple and spice and everything nice! This is a cup of that with just a hint of chamomile to carry you through autumn on a pleasant little tea cloud.
75g | 30 Servings
Caffeine: NONE
 Profile: Sweet and Cinnamon aroma with a apple cinnamon spice flavor.
Ingredients: Chamomile, Cinnamon, apple
Allergens: Dairy free, gluten free, suitable for vegetarians and vegans.
Made in Canada
Maker: Bush Berry