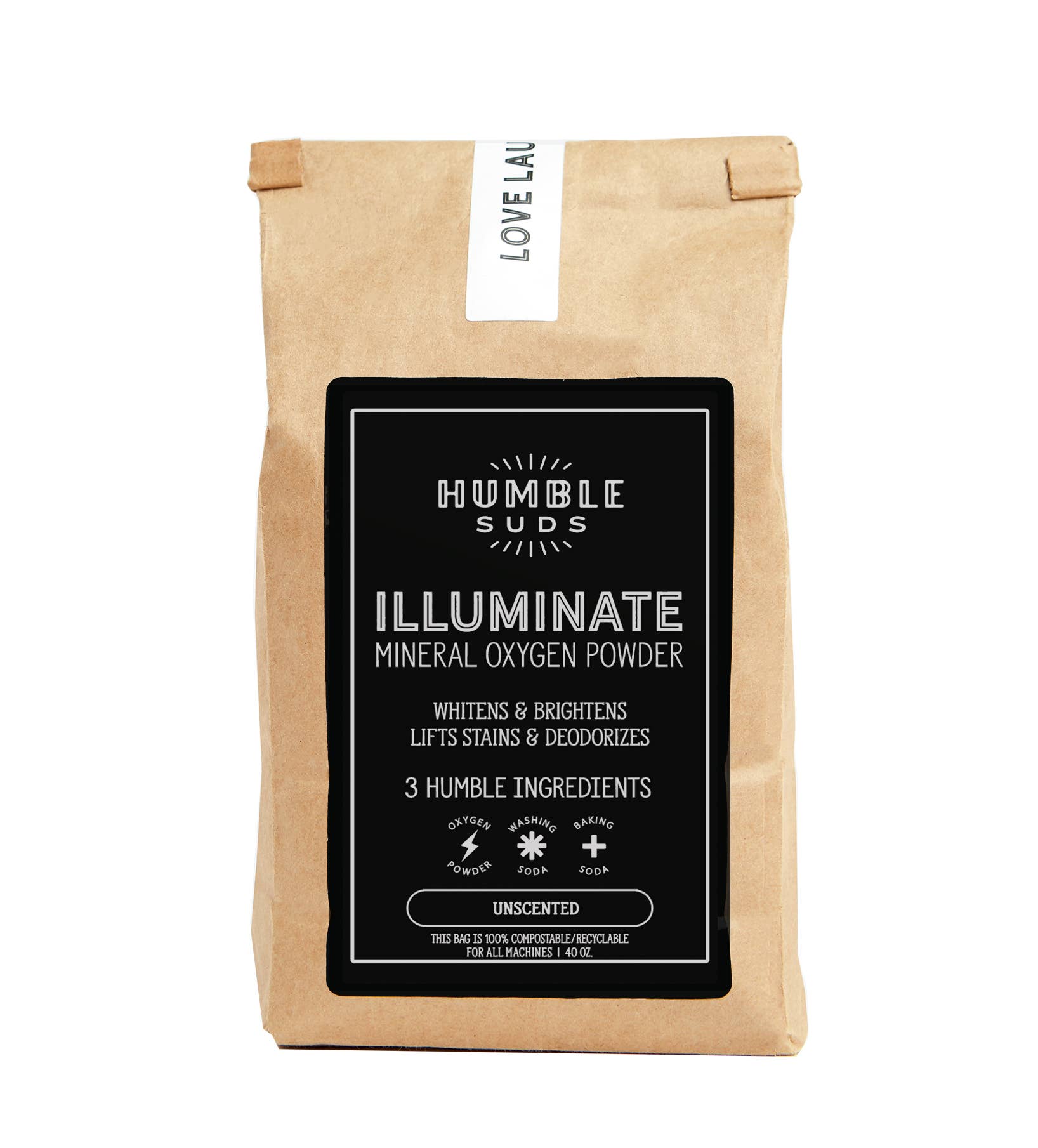 'Humble Suds' Illuminate Powder
$11.00
Regular price
$14.00
Meet 
Illuminate — a multipurpose powerful cleaning powder made from oxygen and minerals to brighten, whiten and deodorize with a multitude of uses.
Three of mother nature's most powerful cleaning ingredients come together to tackle:
Laundry: Add as whitening/brightening/deodorizing/softening boost alongside laundry soap for those loads that need a little something extra (dingy clothes, workout clothes, cloth diapers)
Stains: Treat stains on fabric, clothing, carpet and more
All Purpose Cleaning: Perfect for outdoor furniture, pots and pans, dingey grout. 
Formulated for sensitive skin, Humble Suds Illuminate is a high-performing, highly concentrated powder formula made with safe, non-toxic, powerful earth-derived ingredients:
Oxygen Powder
Washing soda
Baking Soda
NEVER any phthalates, formaldehyde, artificial fragrance, dyes, harmful preservatives, phosphates, 1,4 Dioxane, optical brighteners, nonylphenol ethoxylates, petrochemicals.
COMPATIBLE WITH H.E. AND STANDARD MACHINES. SEPTIC AND GREYWATER SYSTEM SAFE.
40 OZ. BAG
Maker: Humble Suds