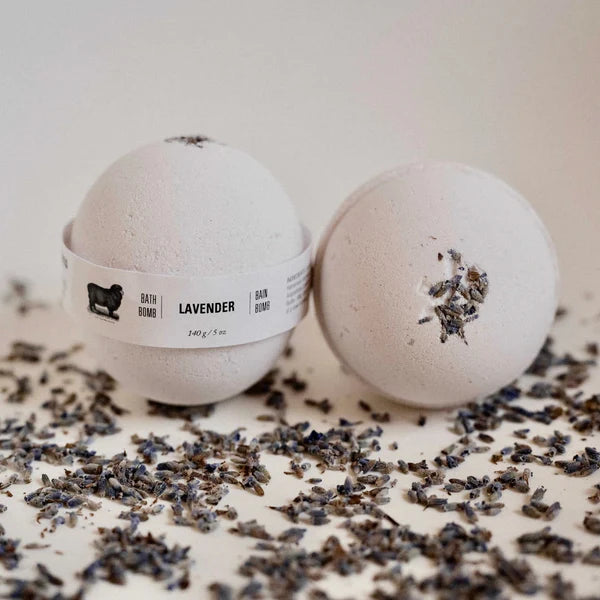 'Lambs Soapworks' Lavender Bath Bomb
Enjoy a super moisturizing soak with our lavender bath bomb. Relax with the scent of French lavender while you settle into a warm bathtub for a soothing soak.
Drop your bath bomb into a bathtub filled with warm water and experience the soothing effects of a soak in baking soda, epsom salts and moisturizing butters and oils.
Ingredients:
Sodium Bicarbonate (Baking Soda), Citric Acid, Magnesium Sulfate (Epsom Salt), Hamamelis Virginiana (Witch Hazel) Water, Helianthus Annuus (Sunflower) Seed Oil, Kaolin, Lavandula Angustifolia (Lavender) Oil, Lavandula Angustifolia (Lavender) Flower, Theobroma Cacao (Cocoa) Seed ButterWeight: 140 g / 5 oz
Details:
Scented with French lavender essential oil.
Coloured naturally with purple Brazilian clay.
Vegan.
Packaged with paper band and 100% biodegradable Biolefin shrink wrap packaging.
Maker: Lambs Soapworks