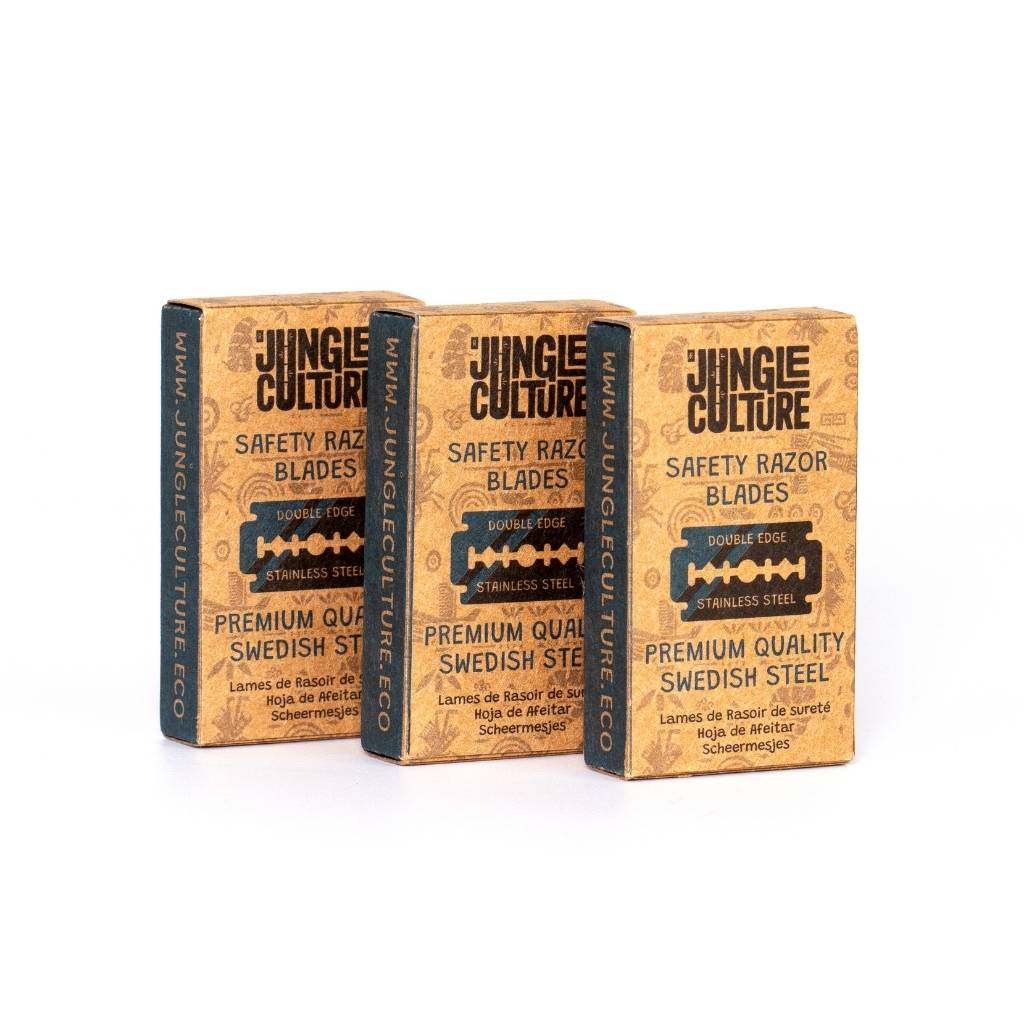 'Jungle Culture' Double Edge Razor Blades
Jungle Culture double edge safety razor blades are produced using high-quality Swedish stainless steel. Compatible with ALL safety razors, including our own range.


Packaged in recycled kraft paper, our zero waste razor blades are available in packs of 10. Each razor blade should last for between 10-15 shaves!
Set Contains: 1 x Pack of 10 plastic-free safety razor blades
Maker: Jungle Culture