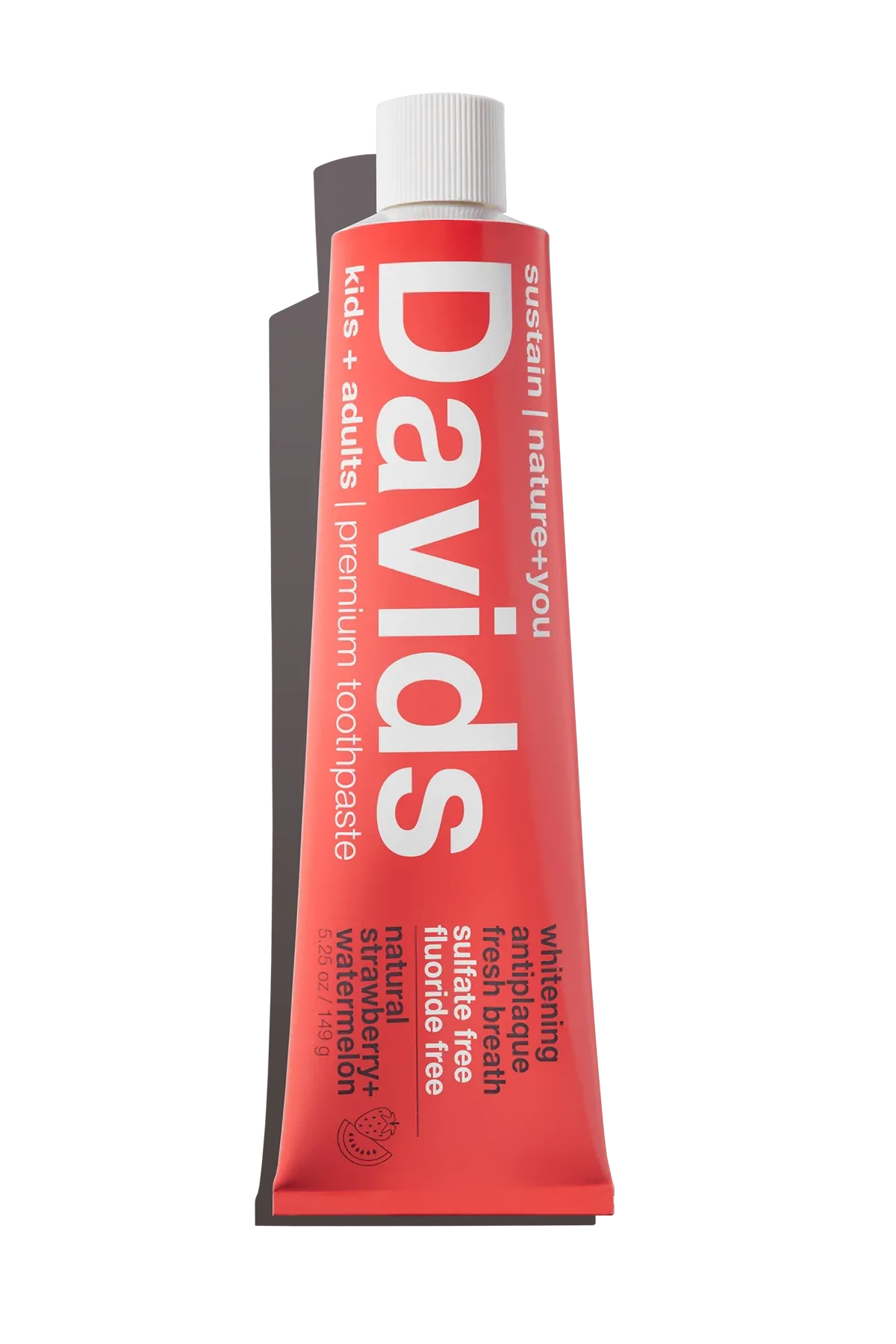 'David's' All Natural Toothpaste
Clean, safe, non-toxic ingredients. David's Toothpaste is made using the highest quality naturally sourced and naturally derived ingredients to safely & effectively whiten teeth, fight plaque, and freshen breath. Each tube comes with a metal key tub so you can squeeze every last drop out of the bottle.
Made from 100% recyclable aluminium.
Fluoride Free. Sulfate Free. No Artificial Flavours, Sweeteners or Preservatives.
Maker: David's Toothpaste