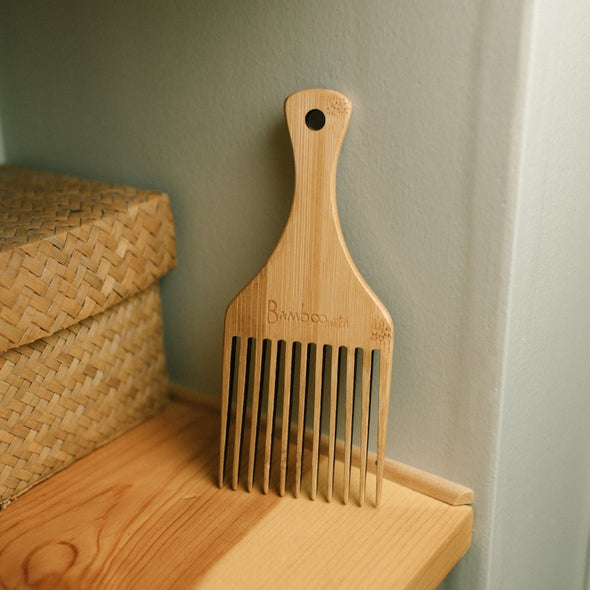 'Bamboo Switch' Hair Pick
This natural bamboo pick works well to detangle, tease and voluminze thick and curly hair. No matter the curl formation or pattern, our bamboo pick will leave you hair feeling silky-smooth and tangle-free. 
Protect our environment with this simple switch - one plastic free pick at a time!
Approx: 7" L x 3" W
Maker: Bamboo Switch