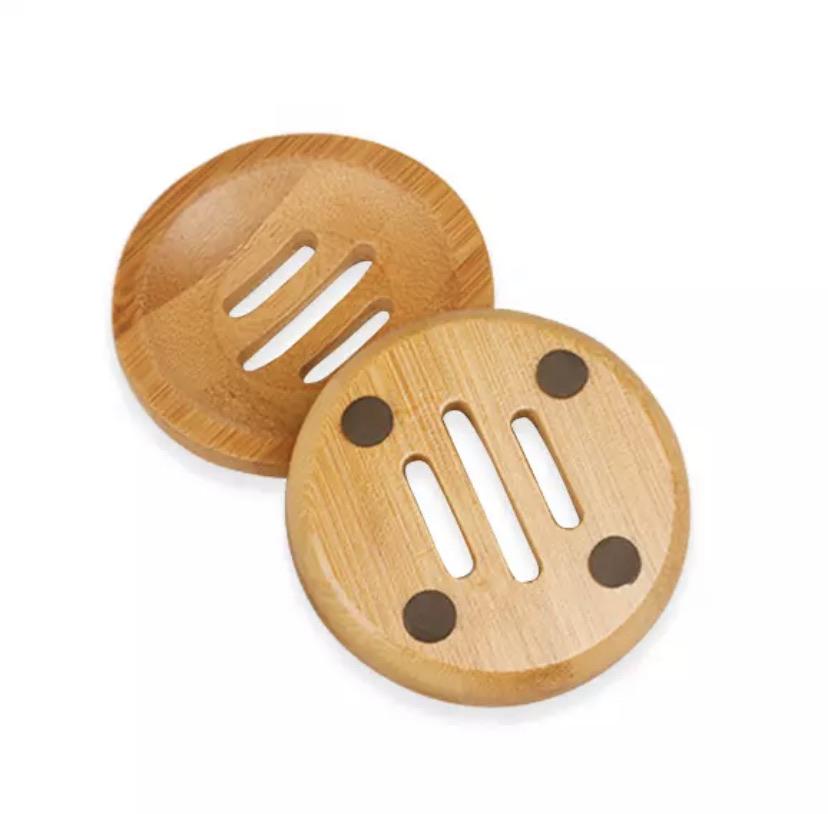 Bamboo Shower Steamer Tray
Extend the life of your shower steamer and contain any mess with these wooden shower steamer trays! 

Designed to hold one shower steamer. Place the tray in your shower away from the direct stream of the shower for optimum use.  Such as a ledge, behind you or higher surface. 
Dimensions: 3 1/4" Diameter
Maker: Zefiro