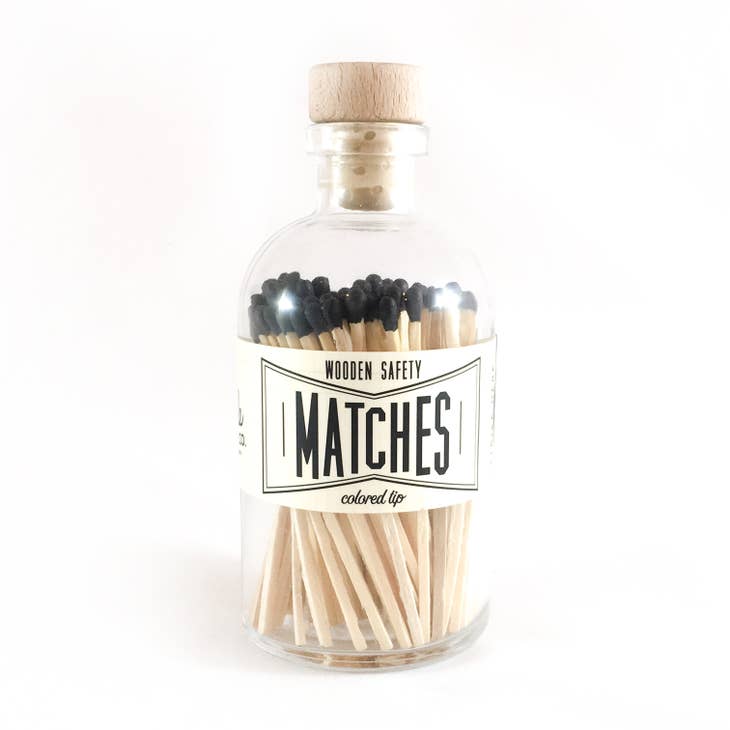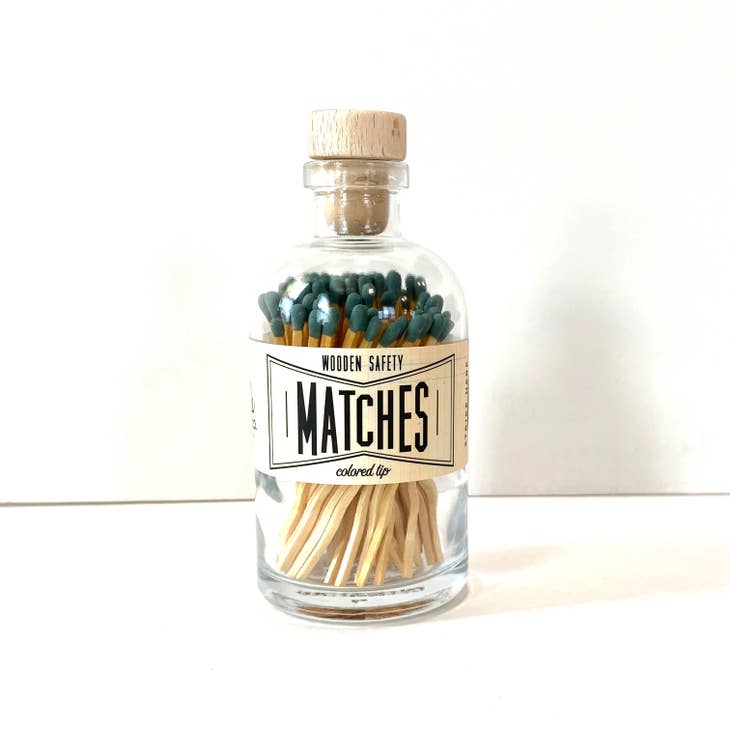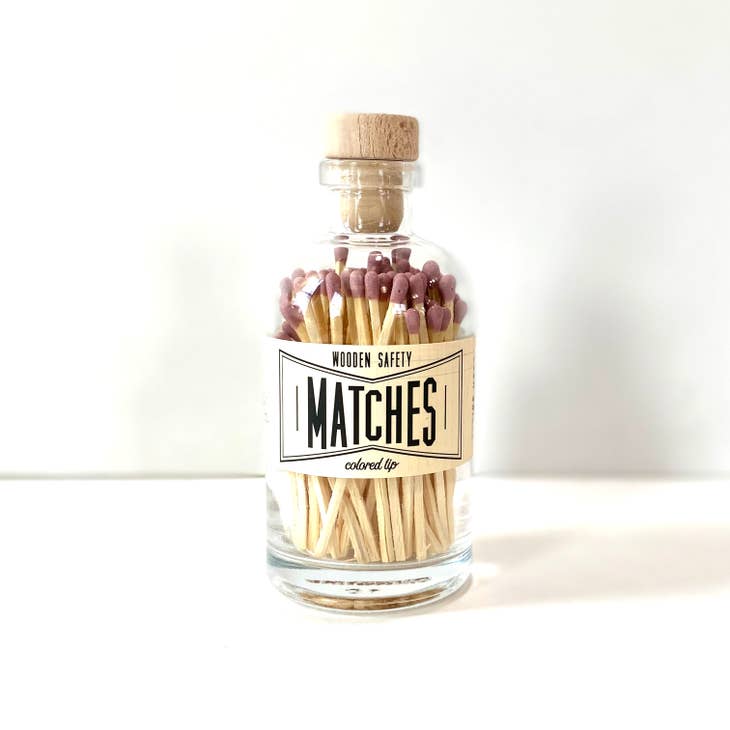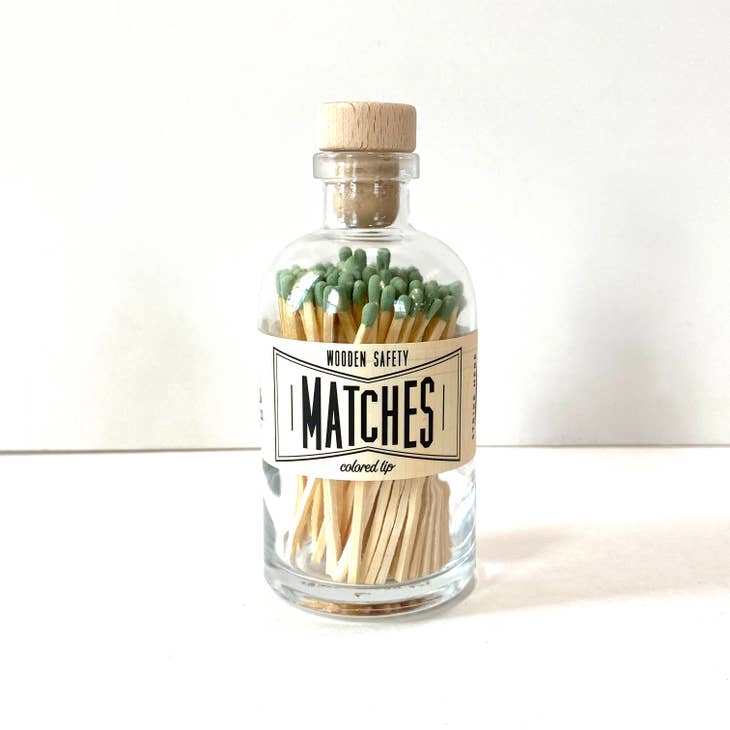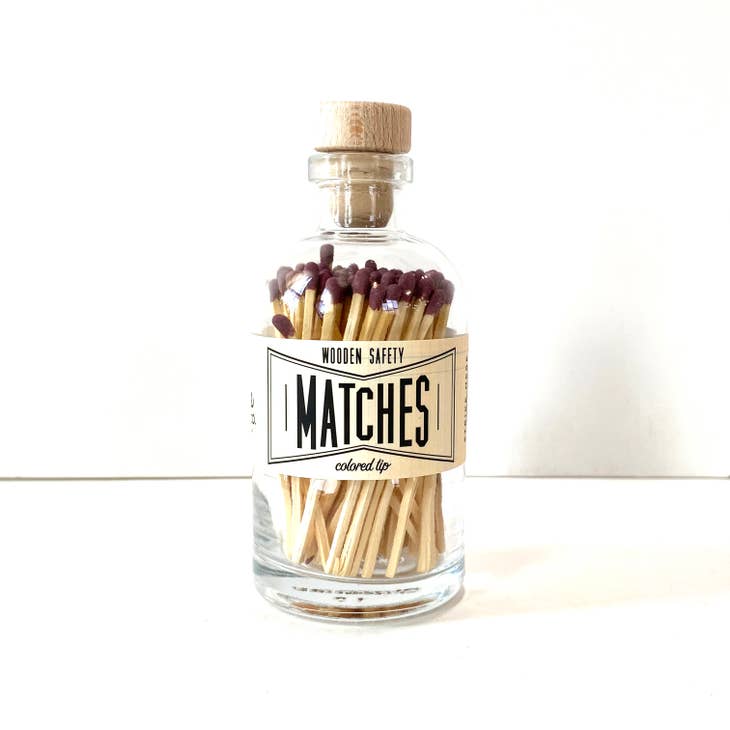 'Made Market Co' Vintage Apothecary Matches
Add charm and functionality to your home with the vintage apothecary match collection. Vintage labels, playful colors and a functional striker all seamlessly curated for you to enjoy.
Each bottle is handcrafted with the upmost care and attention to detail by the family owned and operated Made Market Co. 
• 5 1/2″ high x 2 1/2″ wide jar
• 100 matchsticks at 3 1/2″ tall
• wooden cork top with logo
• vintage style label with striker
Maker: Made Market Co.