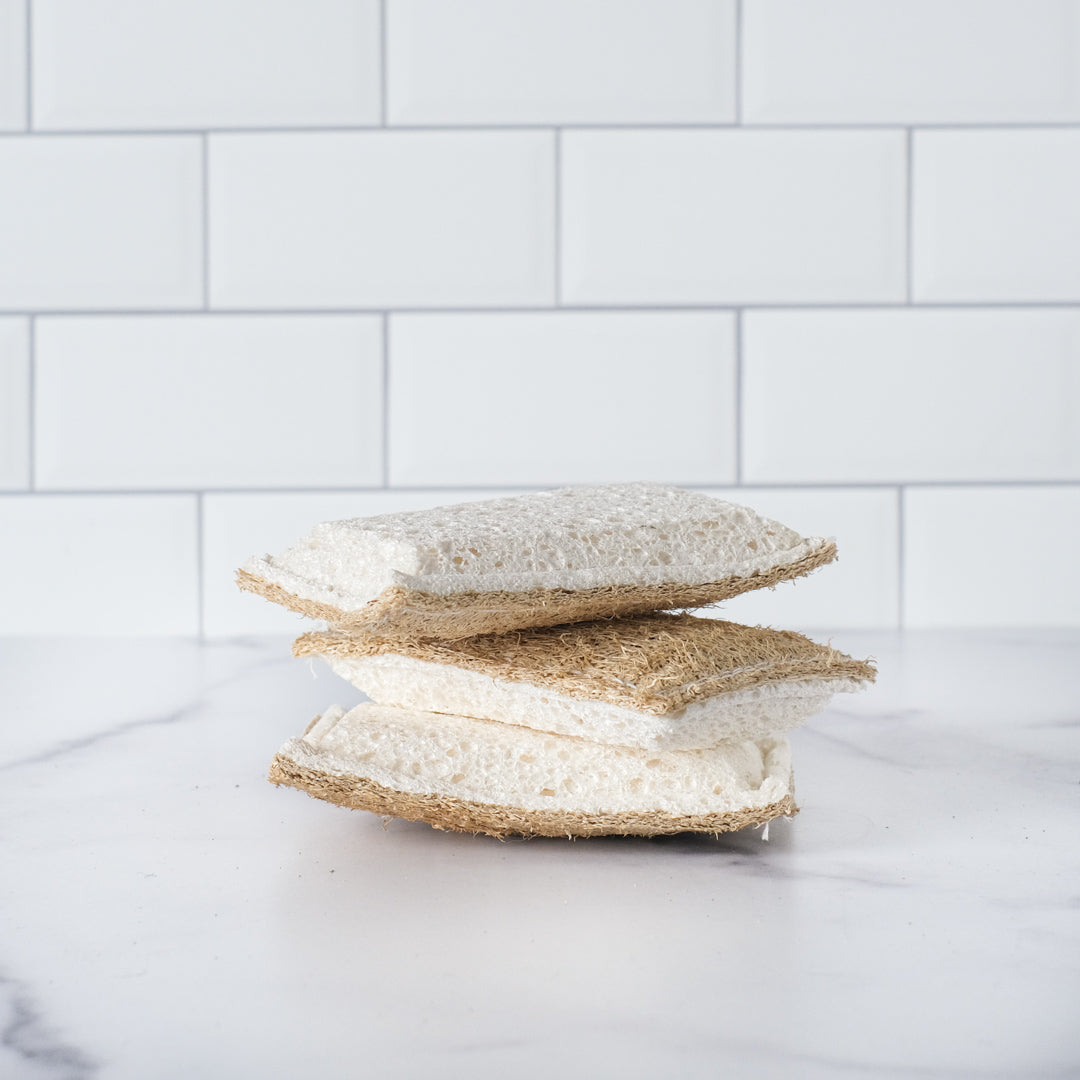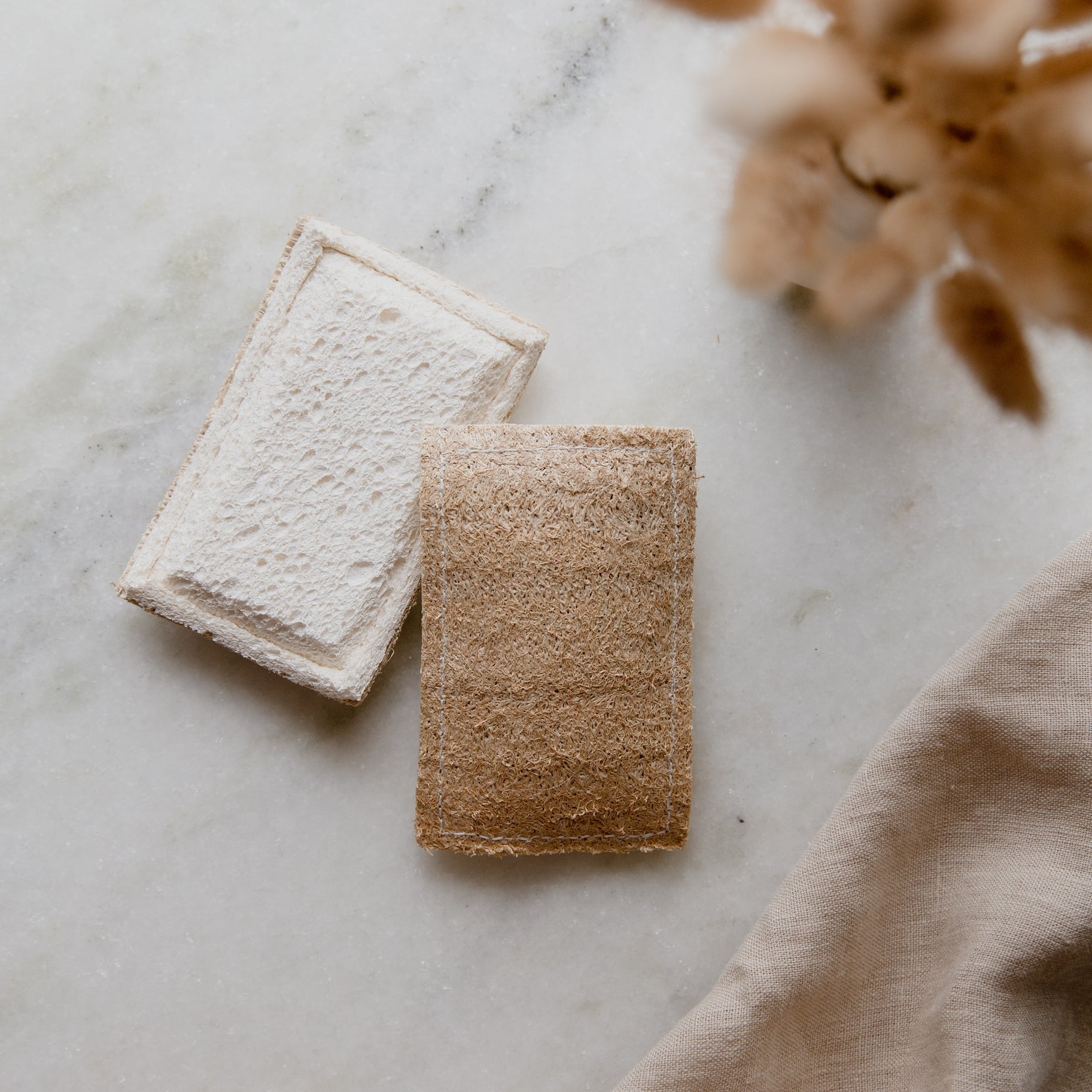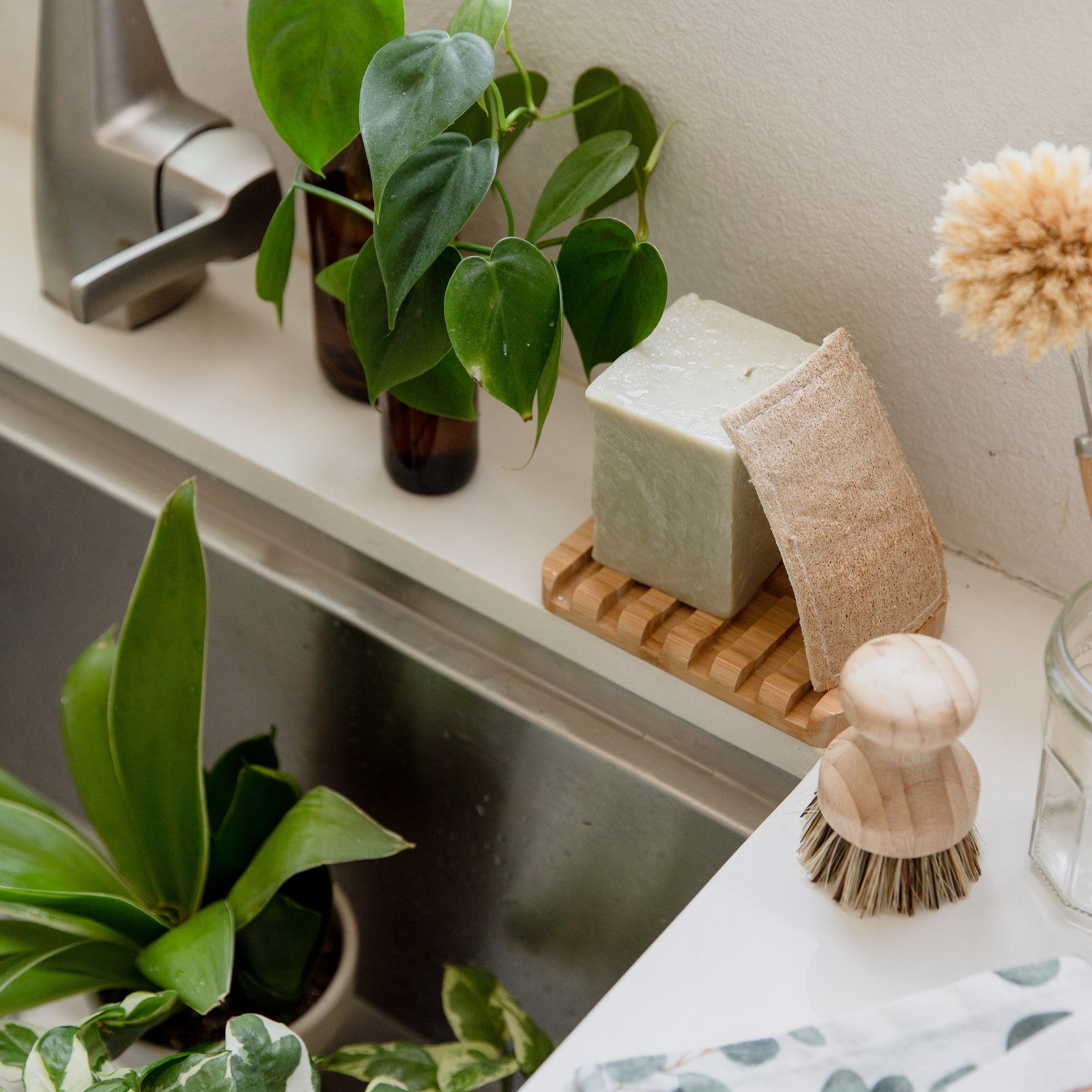 Made from the loofah and cellulose, the eco sponge is a great alternative to plastic sponges. The loofah side is great for the scrubbing pots and the cellulose side will gently clean your dishes. Great for kitchen dishes, ceramics, counters, stove tops, pots and pans. Expands and softens when wet. 
Rinse and let dry after use.

4.5X3"
Loofah and cellulose. 
100% Biodegradable, compostable.
Maker: Plantish