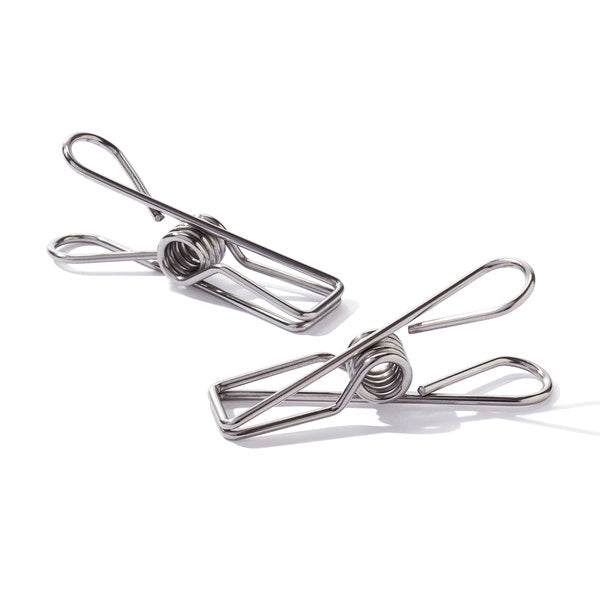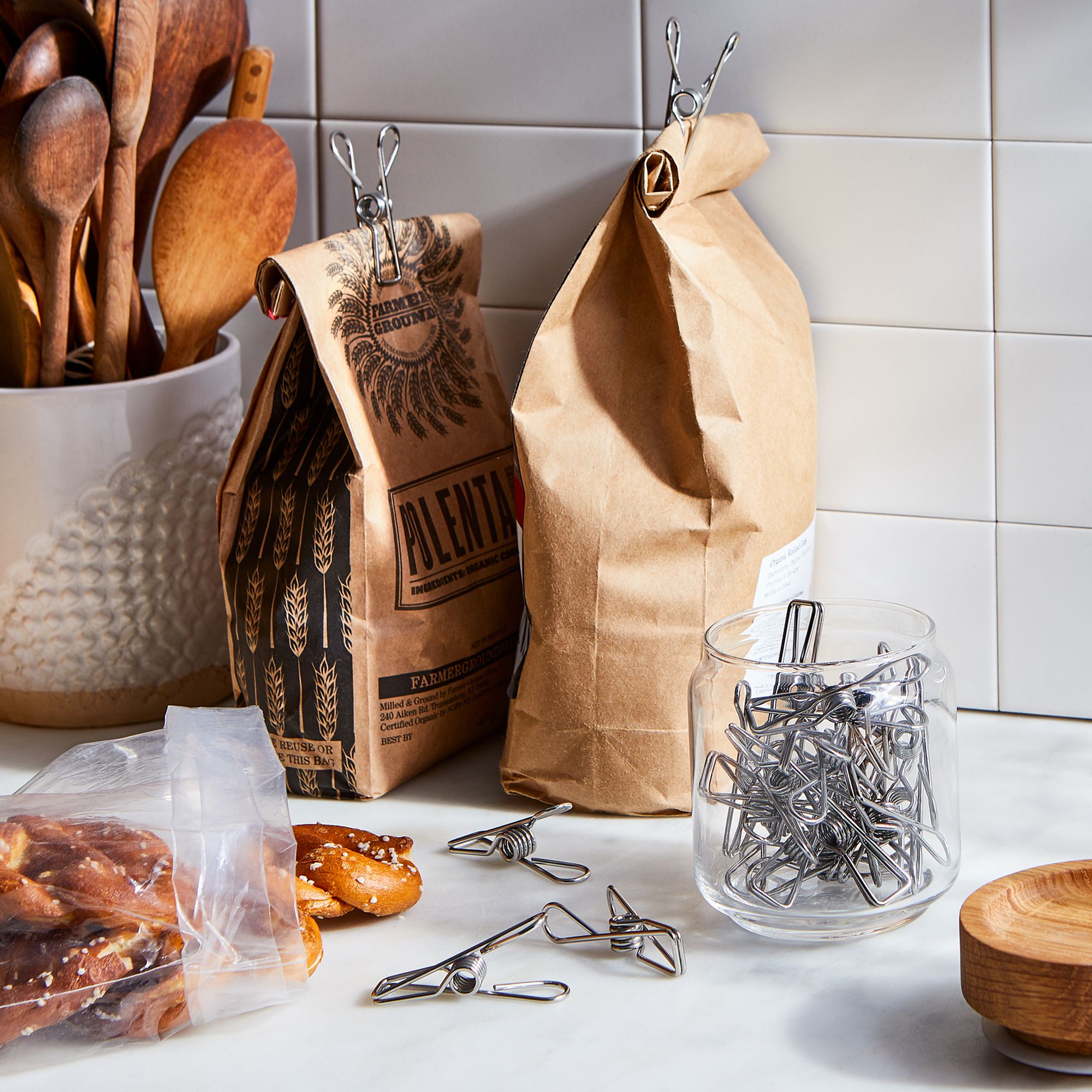 'Onyx' Stainless Steel Clip
Small but mighty? You bet!
Each Onyx clip is fashioned from one continuous piece of 18/8 stainless-steel wire, making 'em a major upgrade from the plastic clamps we'd been reaching for prior.
Standing by to help out with all kinds of tasks—think: corralling papers, sealing open bags in the kitchen (no more stale chips!), holding plant stems in place, hanging clothes to dry, displaying pictures in the living room...sky's the limit.
These gems won't flake or rust as they go about their magic work! Good thing, since we'll be keeping them close for a while! 
Sold Individually 
Maker: Onyx