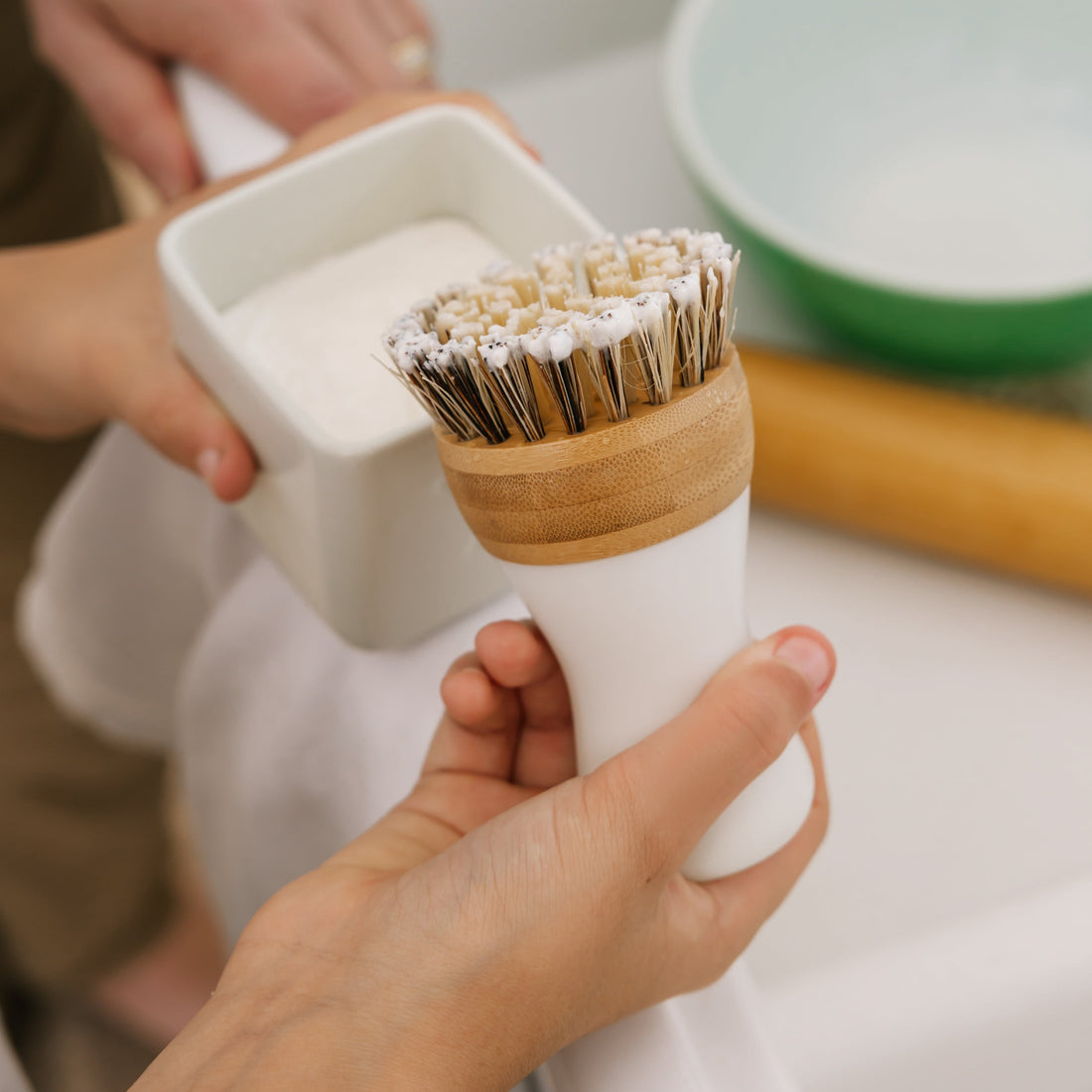 Introducing Nellie's antibacterial Dish Butter: a semi-solid, zero-waste alternative to liquid dish soap that comes in an adorable (and reusable) ceramic container.
A little goes a long way, so you don't need much - just scoop a small amount onto a sponge, brush or cloth and gently scrub.
Features a light cedar scent. Does doing the dishes get any butter?
Available in white ceramic (with a tint-of-mint).
TO USE
Using a dish brush or dish cloth, gently pick up a small amount of dish butter solution. This product is concentrated and should last the equivalent of 3 x bottles of leading brand liquid dish detergent. Leave lid off and air out your Dish Butter after every use. Imperfections, chips, cracks, fissures and roughness on the butter may occur when drying, this is normal.
INGREDIENTS
Coconut derived surfactants
Maker: Nellie's