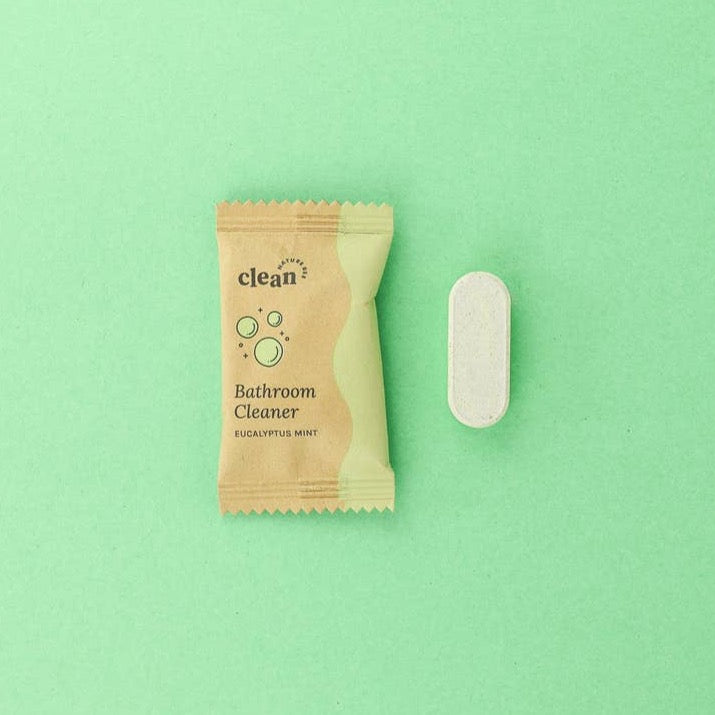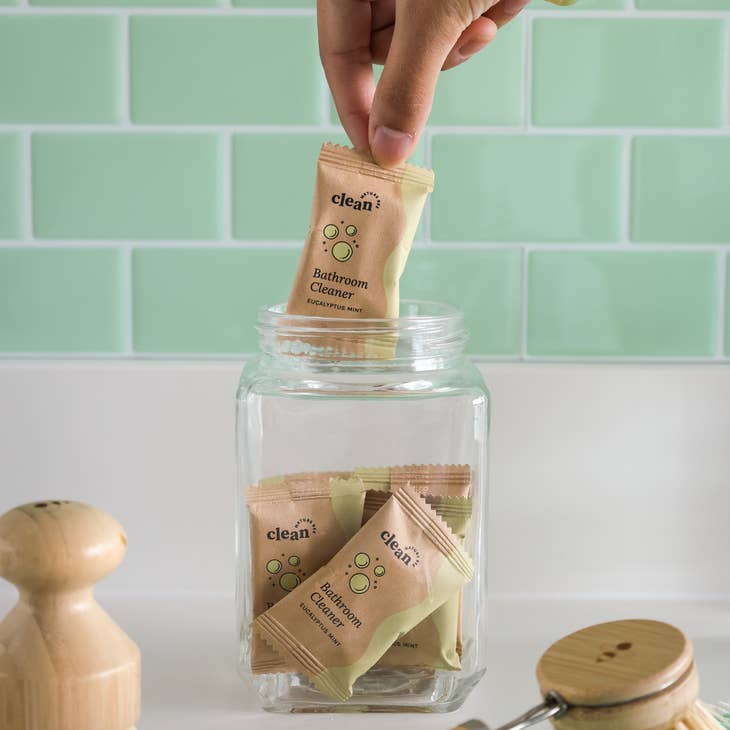 'Nature Bee' Bathroom Cleaner Tablet
Concentrated Eucalyptus Mint Bathroom Cleaner Refill Tablets.
Each tablet can be dropped into 500ml of water to produce a beautifully scented bathroom cleaning spray.
Vegan formula.
The color of the tab is a soft blue green and when placed in the water creates a beautiful light aquamarine color.
Maker: Nature Bee