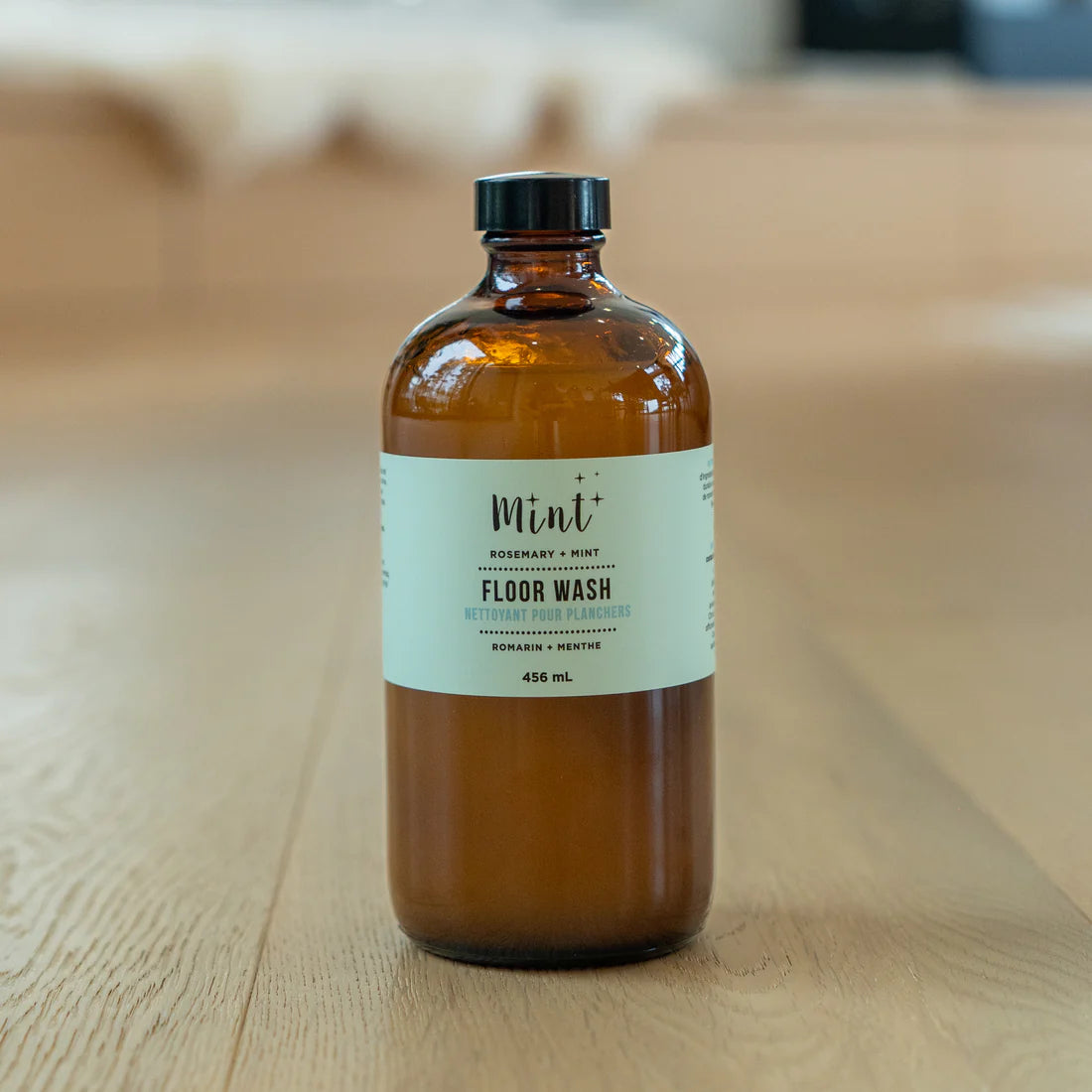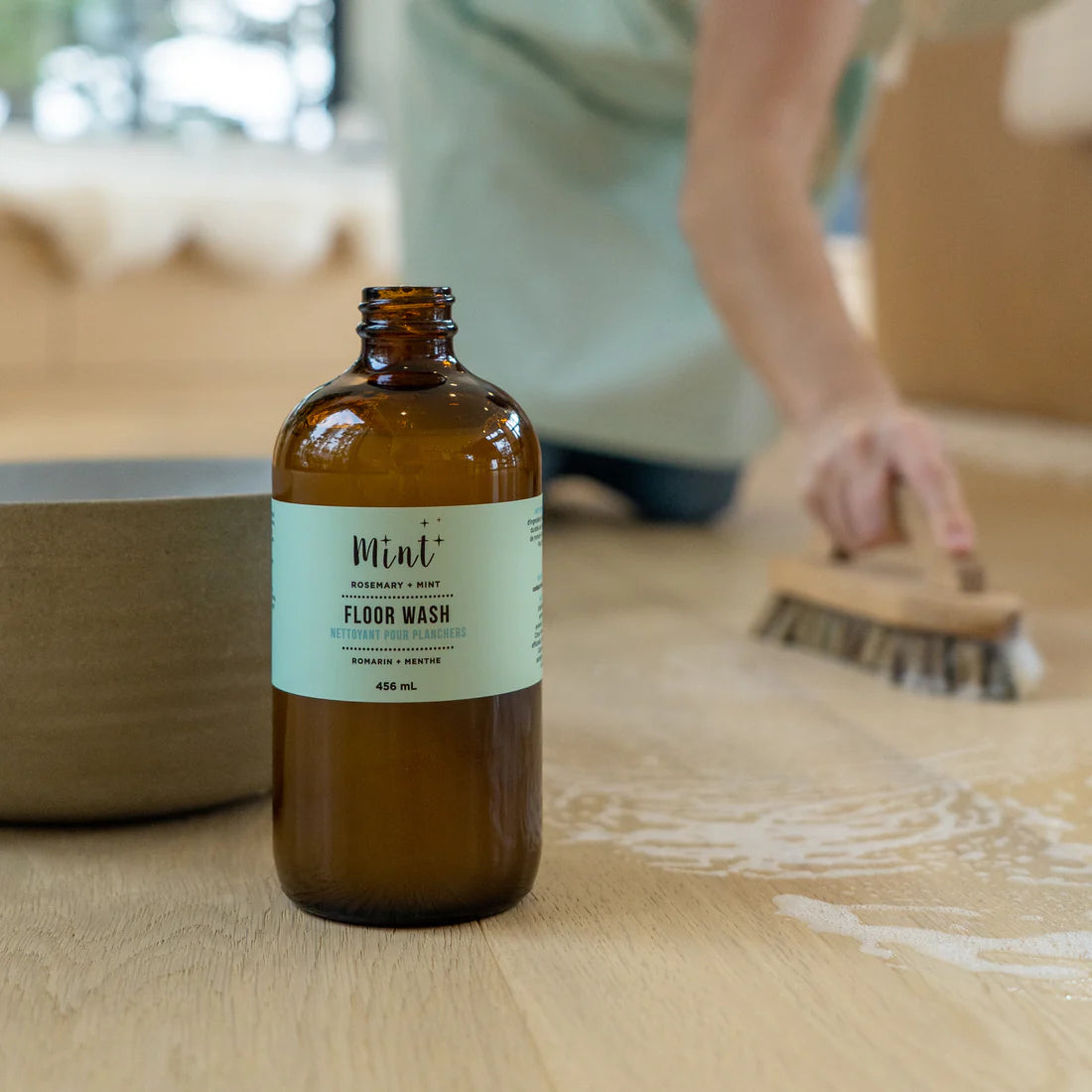 Mint Floor Wash is a concentrated formula that is tough on dirt and odours and leaves a lasting streak free shine. Made with 100% all natural plant based ingredients that is safe to use on all floor types. Scented with pure organic Essential Oils of Rosemary, Mint and Orange that will leave your entire room smelling fresh and clean.
456ml 
Directions: Add 1 tablespoon of floor wash per 2 litres of water. This formula can be used in buckets or spray mops. Or you can even get down on your hands and knees to hand wash your floors. 
Ingredients: Water, Cocamidopropyl betaine, Sodium (c14-16) olefin sulfonate, Vegetable Glycerine, Xanthan gum, Acetic acid, Isopropyl alcohol, Mentha arvensis, Citrus sinensis, Citrus limon, Rosmarinus officinale, Phenoxyethanol, Capryl glycol, sorbic acid. May contain citric acid.  
Maker: Mint