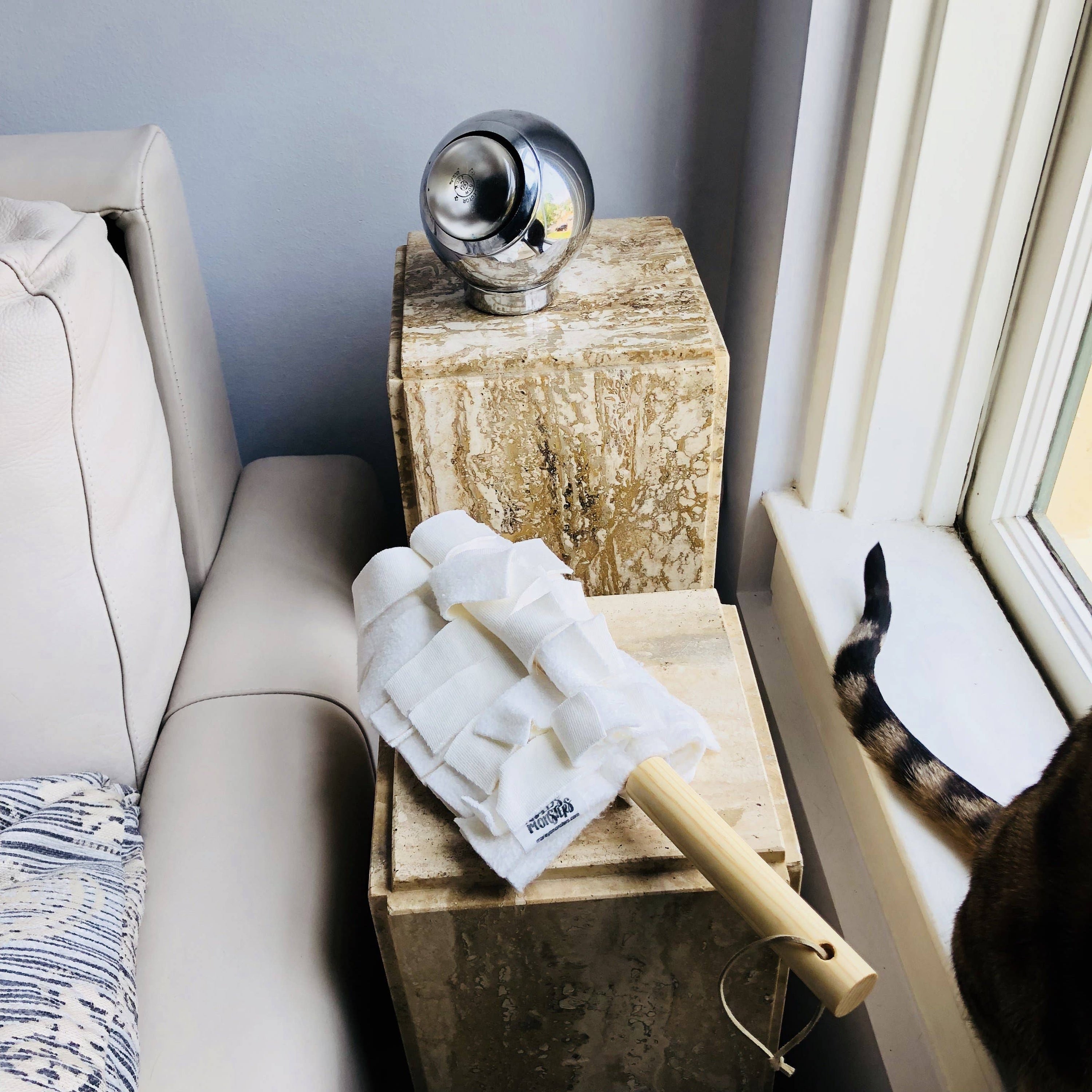 'Marley's Monsters' - Washable Bamboo Duster Set
Ditch your disposable dusters! This duster is made from multiple layers of bamboo & cotton blend fleece. Duster tendrils will curl after washing to make the collection of dust more effective. To wash, simply remove the duster from the custom made wood handle and slide back on once dry. Includes cotton cord for hanging.
Set includes one duster head and removable wooden handle
*wash prior to use
SIZE/DESCRIPTION: Assembled unit is 15.25" tall. 
DETAILS: Remove duster head from handle and machine wash warm with like colors, dry in dryer. 
INGREDIENTS: 70% viscose bamboo and 30% organic cotton fleece. Handle is common natural wood with a natural tung oil finish.
Made in Eugene, Oregon
Maker: Marley's Monsters