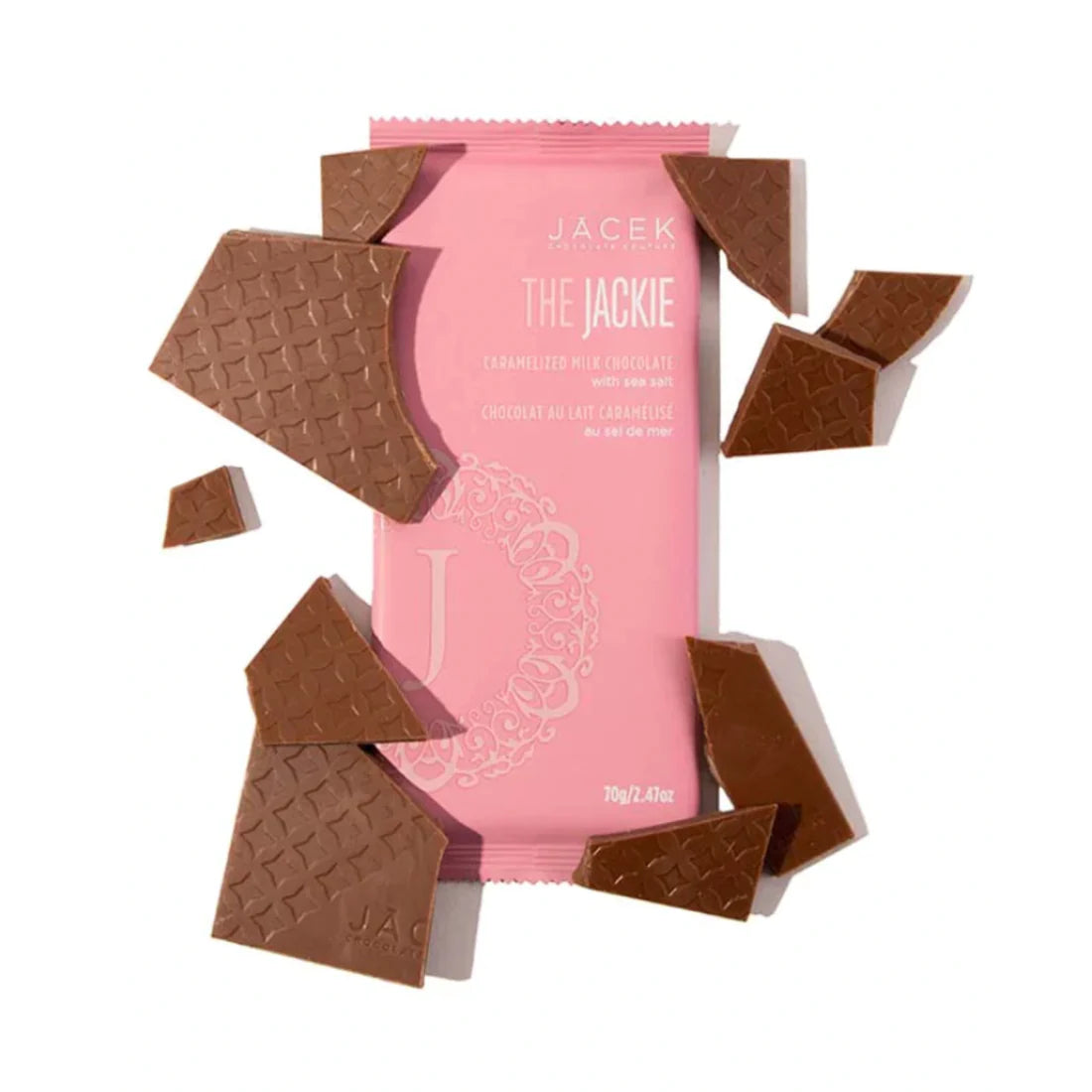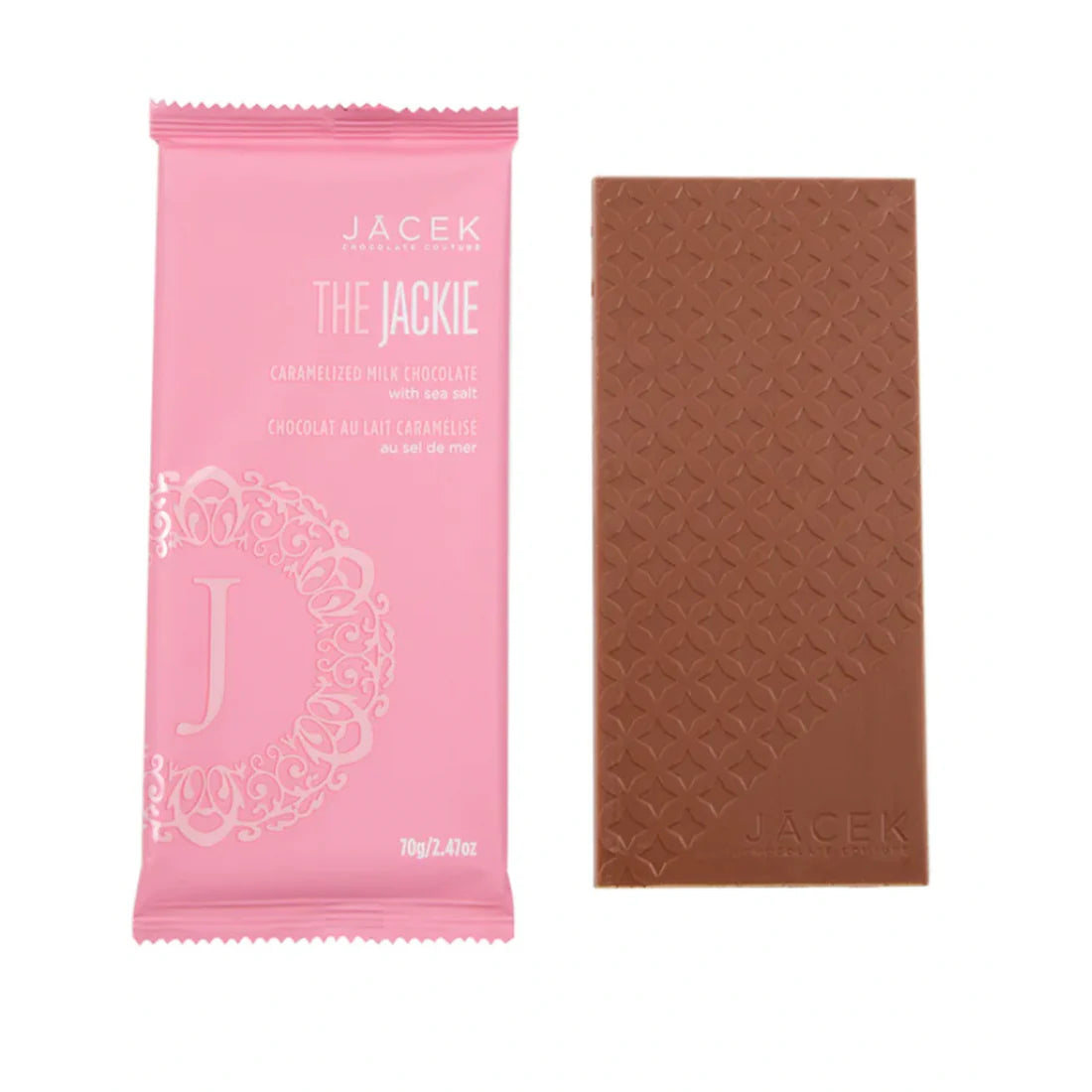 The Jackie embodies the classic taste and sophistication, like a perfectly tailored 'mami' pink Chanel suit with pearls of sea salt.
The Base: Caramelized Milk Chocolate
The Embellishments: Sea Salt
Weight: 70g
This product is shelf-stable. Please store in dry, cool place.
Contains: Milk, Soy. May contain: Nuts, Peanuts, Gluten.
INGREDIENTS: Sugar, Cocoa butter, Caramel (skimmed milk, whey, sugar, butter, flavouring), Whole milk powder, Cocoa beans, Sea salt, Soy/Sunflower lecithin.
Maker: Jacek