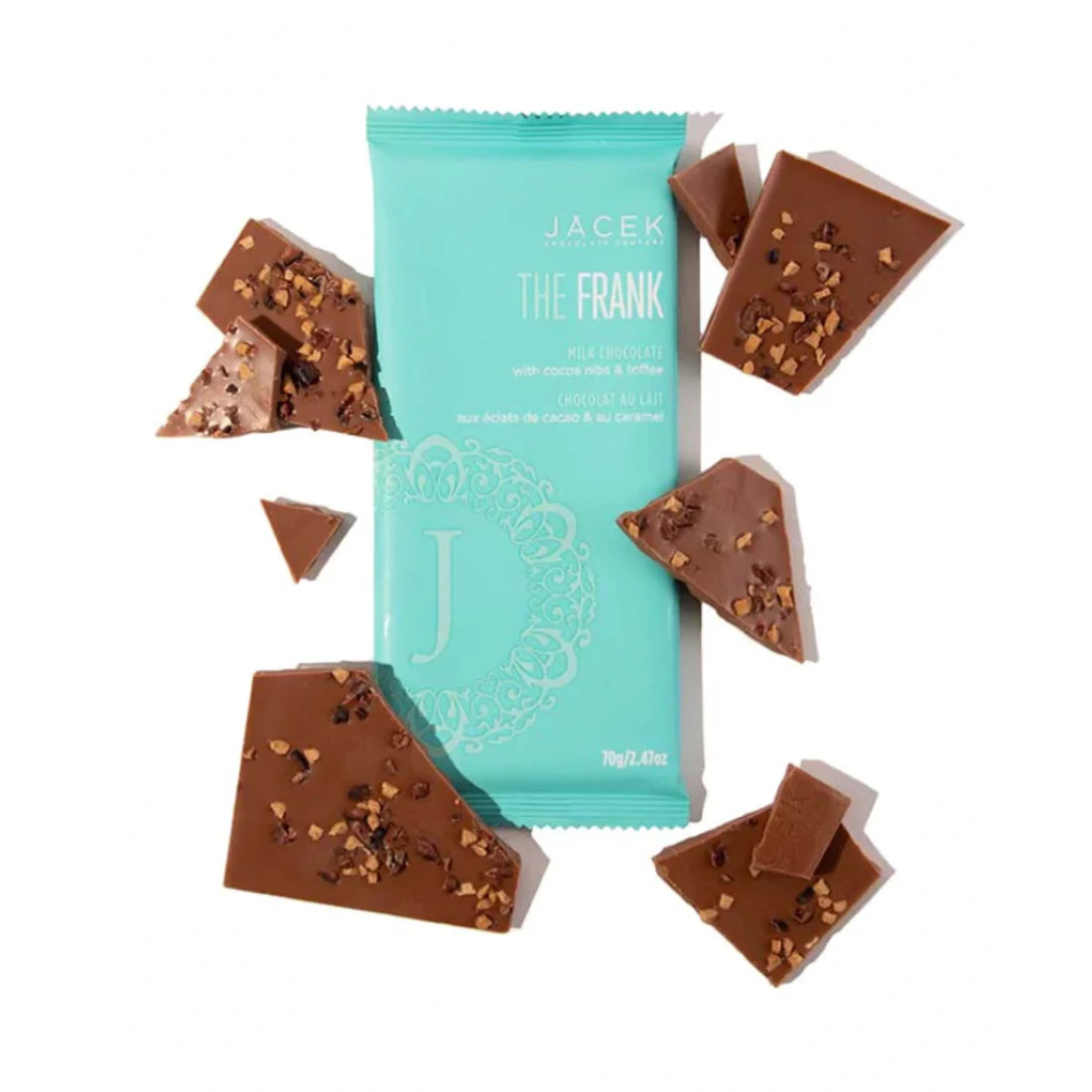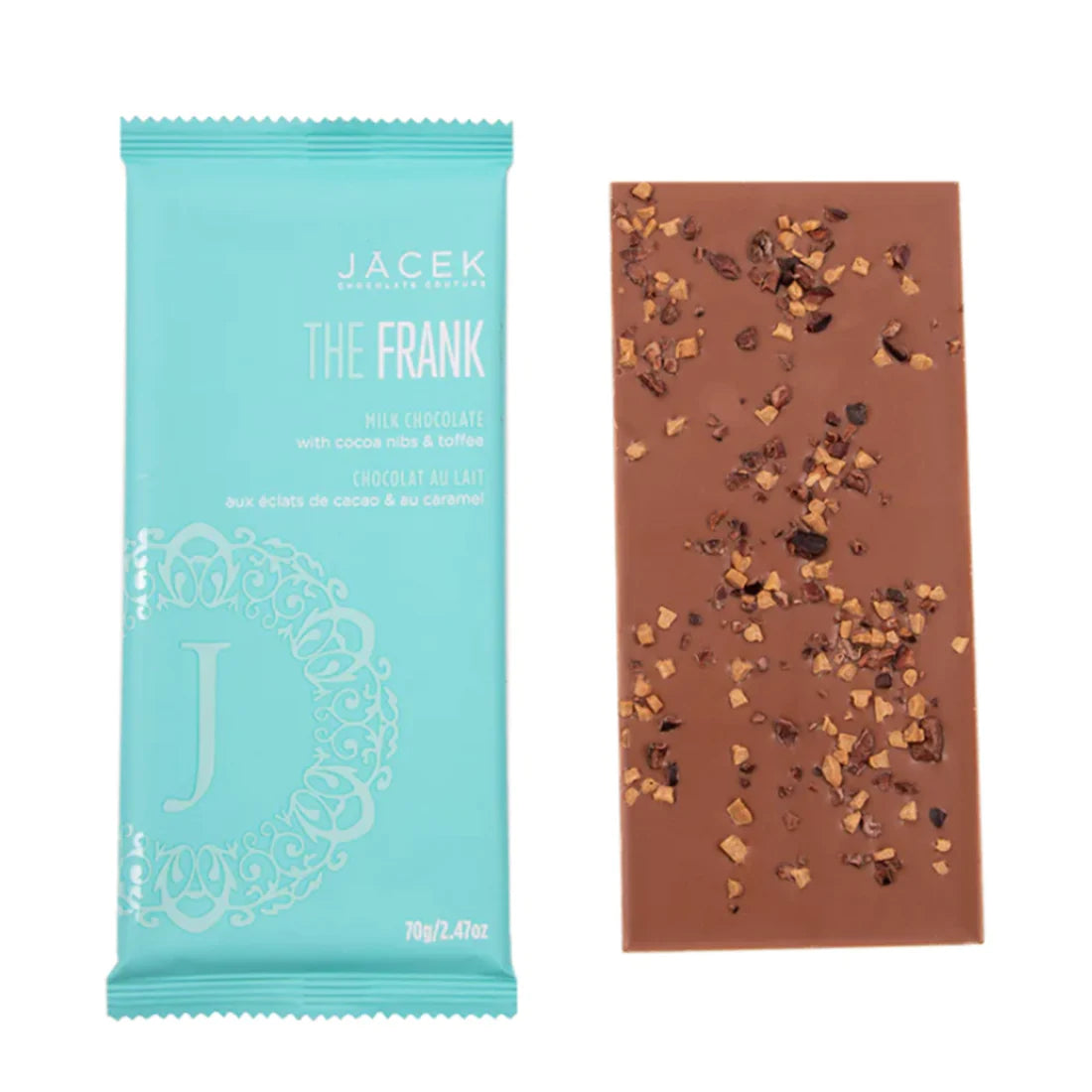 Meet Frank, the bar that puts a daring twist on milk chocolate.
The Frank showcases the potential of adventurous fashion accessories. Like a stylish hat or a striking tie, this milk chocolate bar is given a unique twist with the bold flavours of toffee & cocoa nibs.
The Base: Milk chocolate
The Embellishments: Toffee bits & Cocoa nibs
Weight: 70g
This product is shelf-stable. Please store in dry, cool place.
Contains: Milk, Soy. May contain: Nuts, Peanuts, Gluten.
INGREDIENTS: Sugar, Cocoa butter, Whole milk powder, Cocoa beans, Toffee (sugar, butterfat, vegetable oil (palm), milk powder, skimmed milk powder, salt, soy lecithin), Soy/Sunflower lecithin.
Maker: Jacek