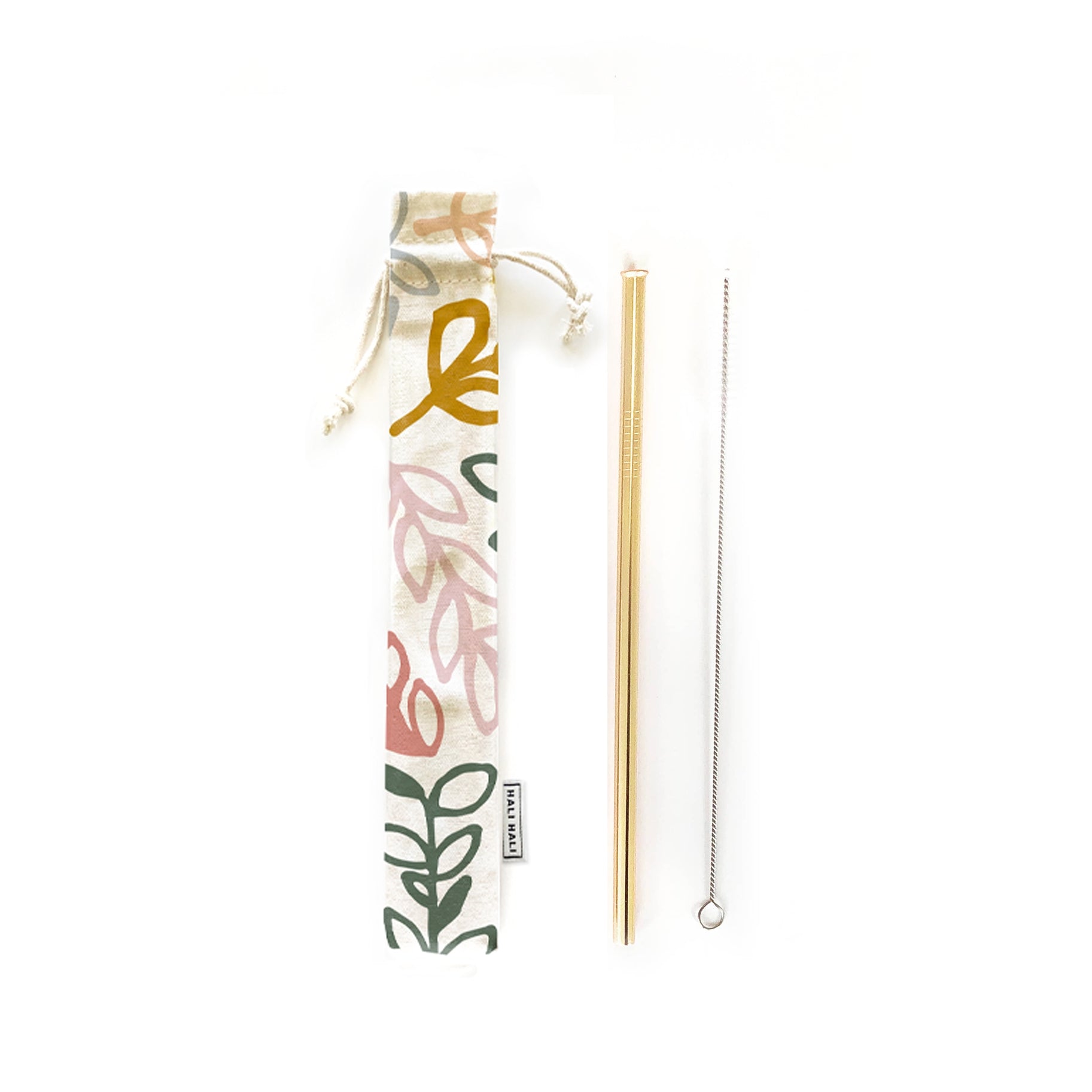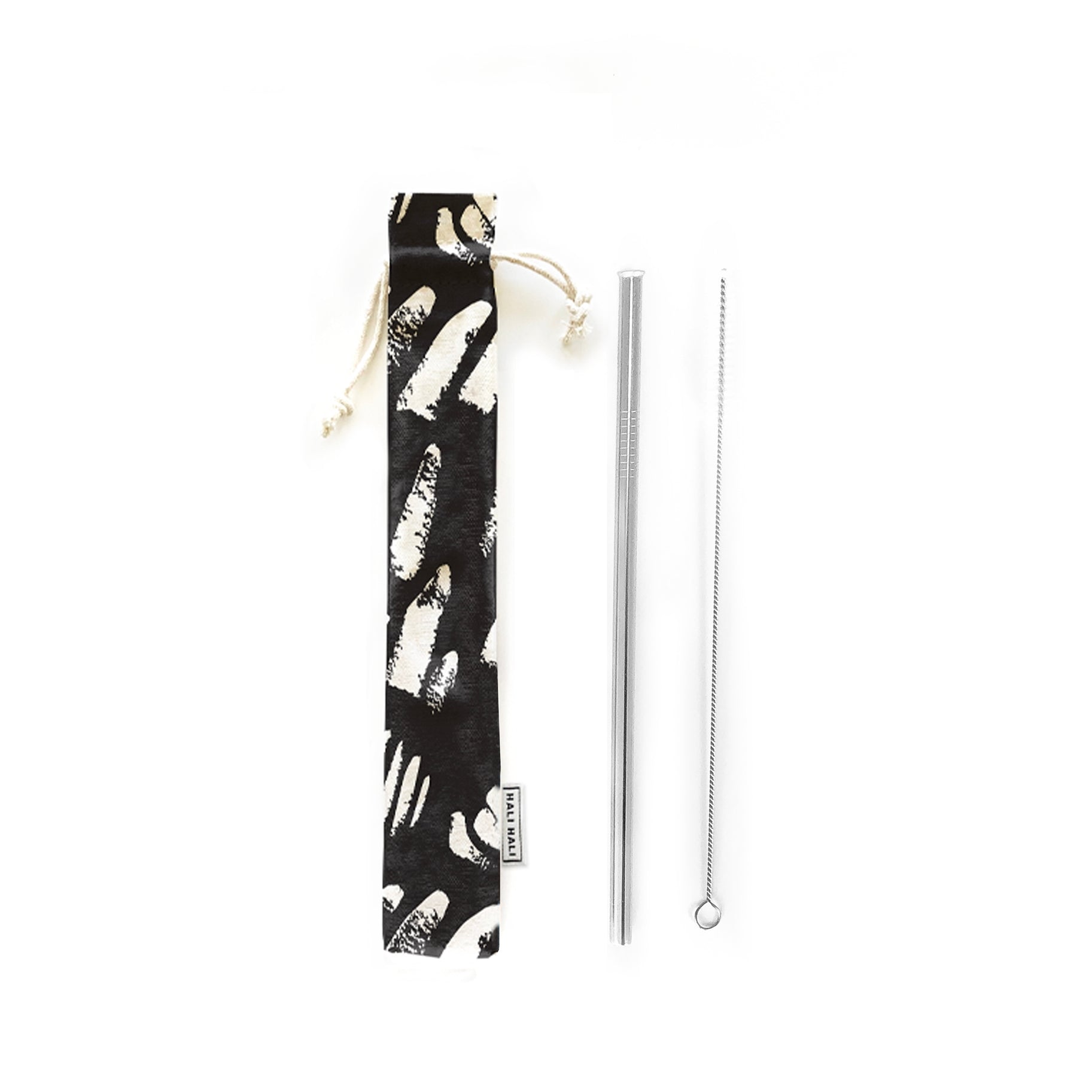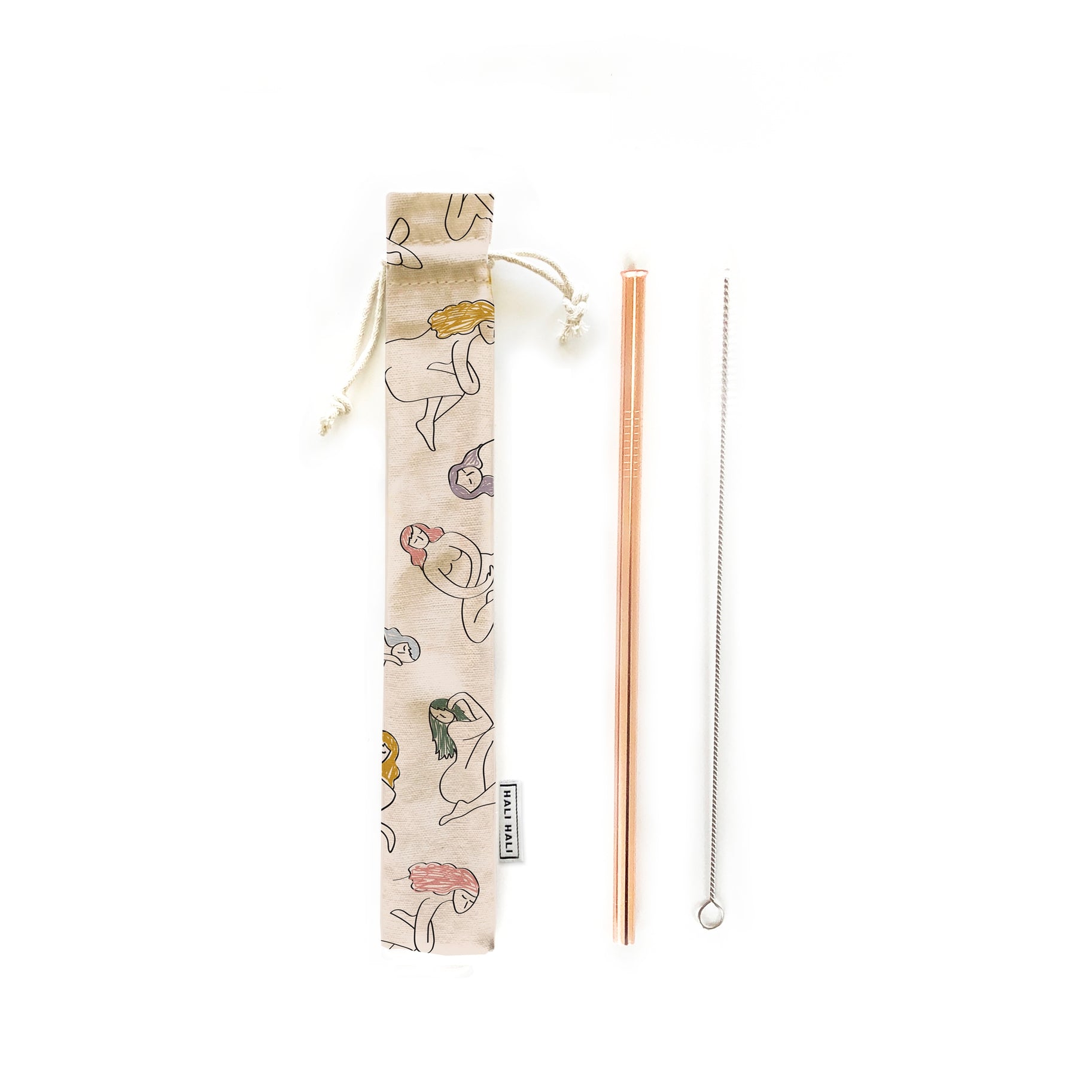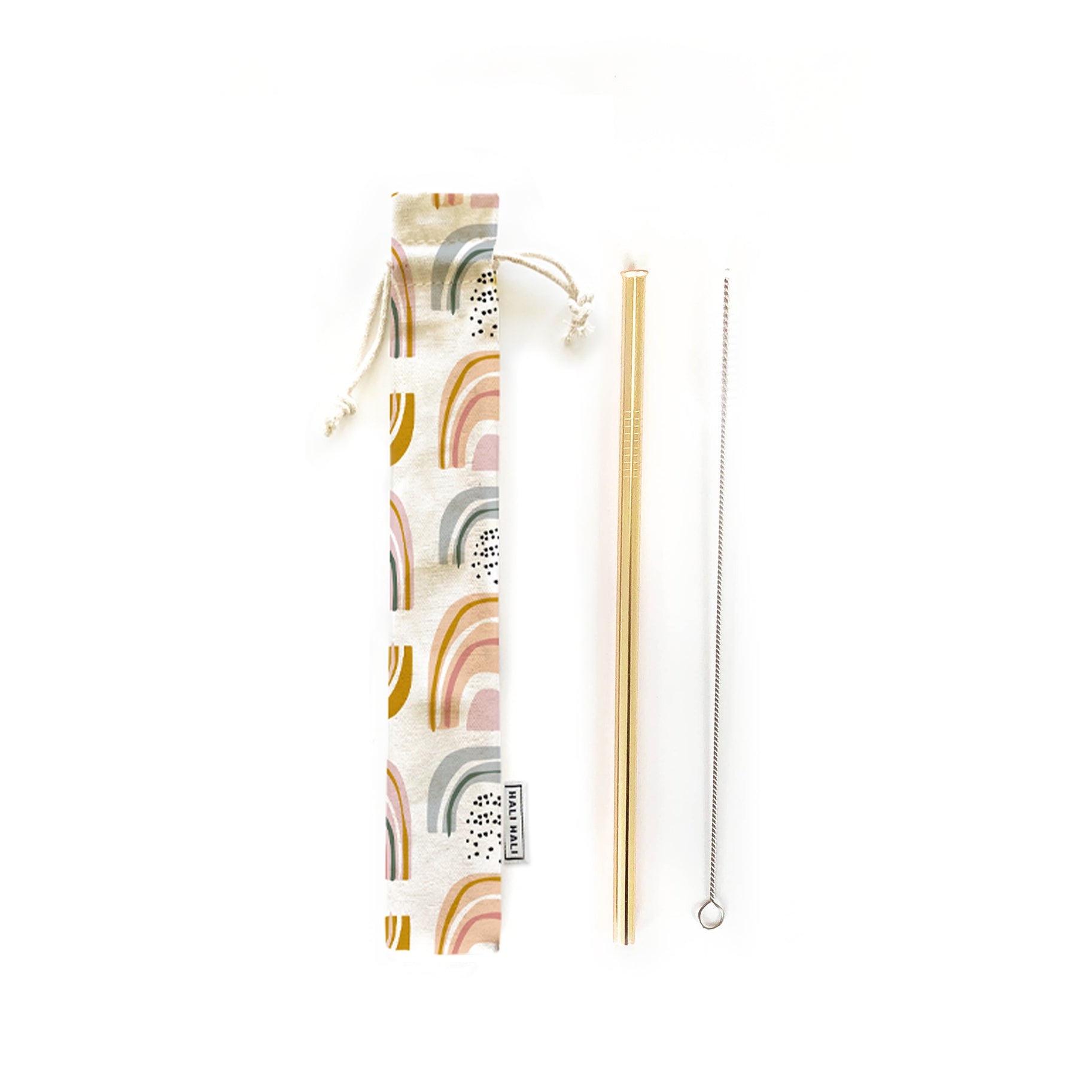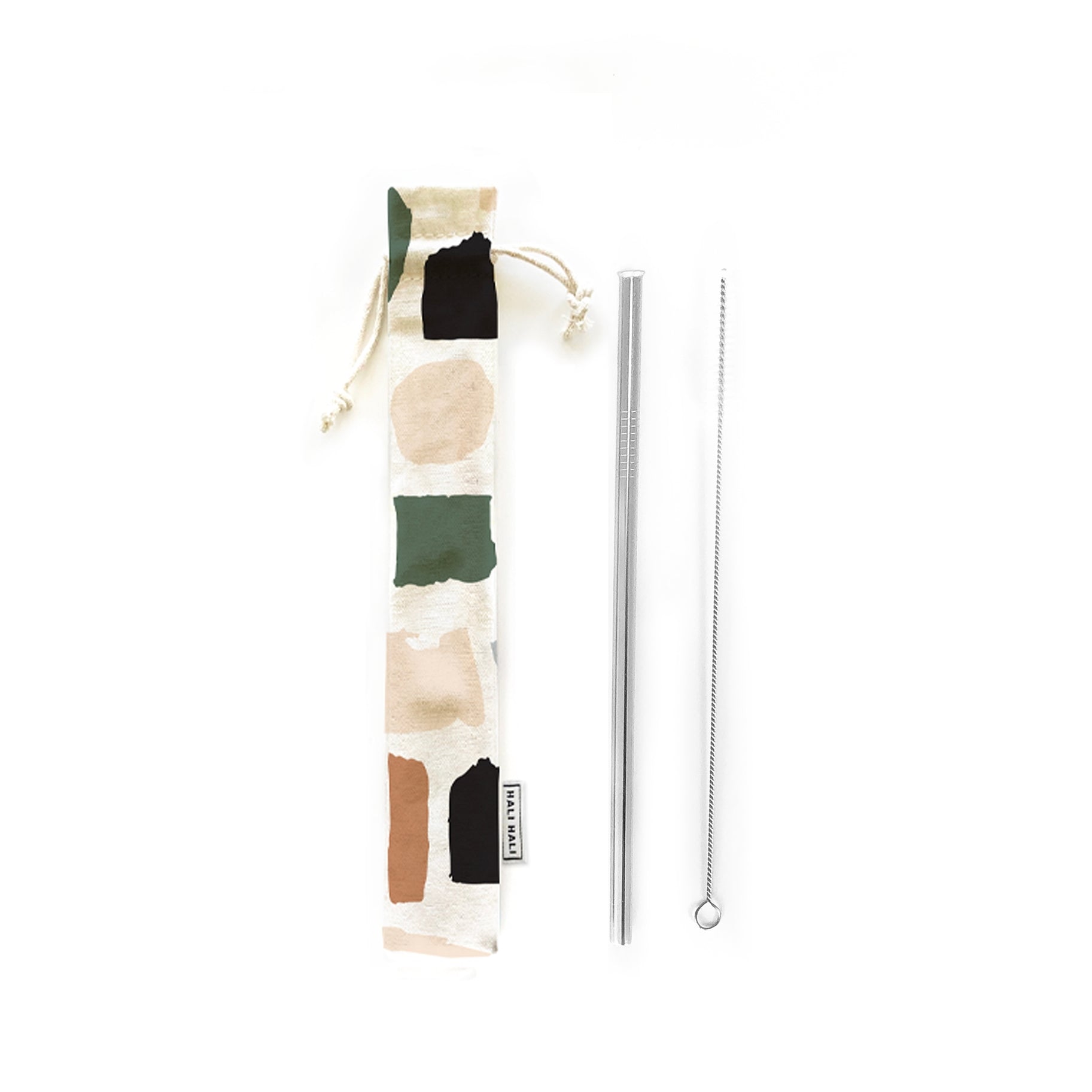 'Hali Hali' Reusable Straw 3 Pc Set
Millions of plastic straws are discarded everyday in North America alone. 
Hali Hali is working to make this figure a bit smaller with these beautiful reusable straw sets!
Set includes:
1 Straight 8.5" Straw (Food Grade)
1 Cleaning Brush
1 Reusable Cotton Canvas Pouch

*straws are not recommended for children and are not to be used with a fixed position lid.
Maker: Hali Hali LLC