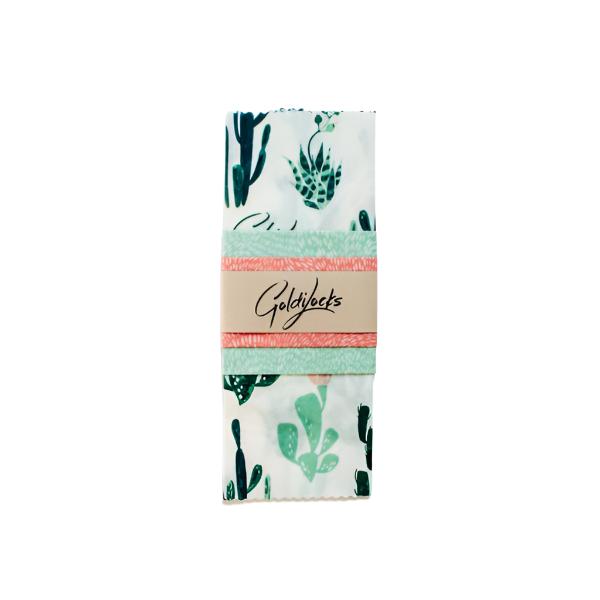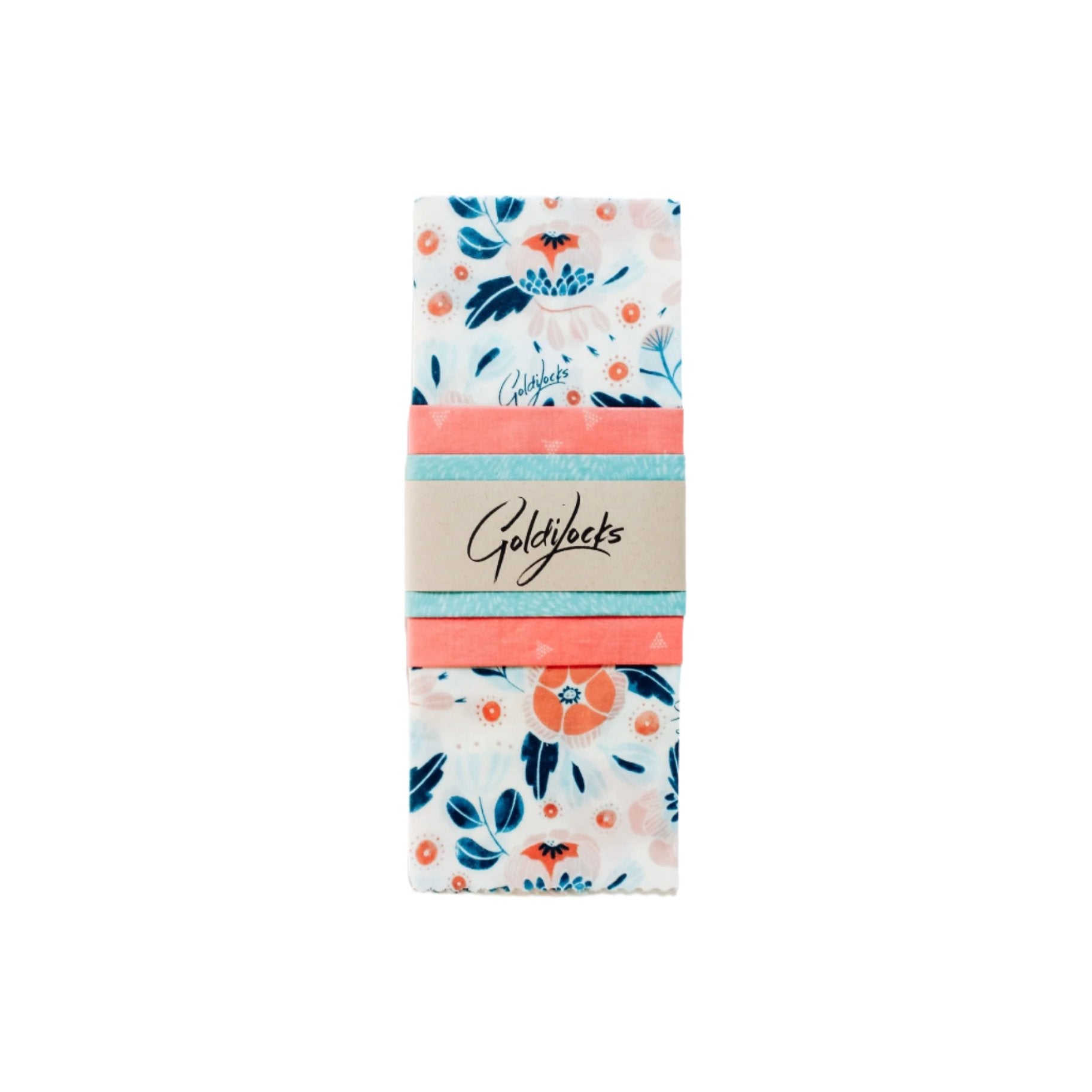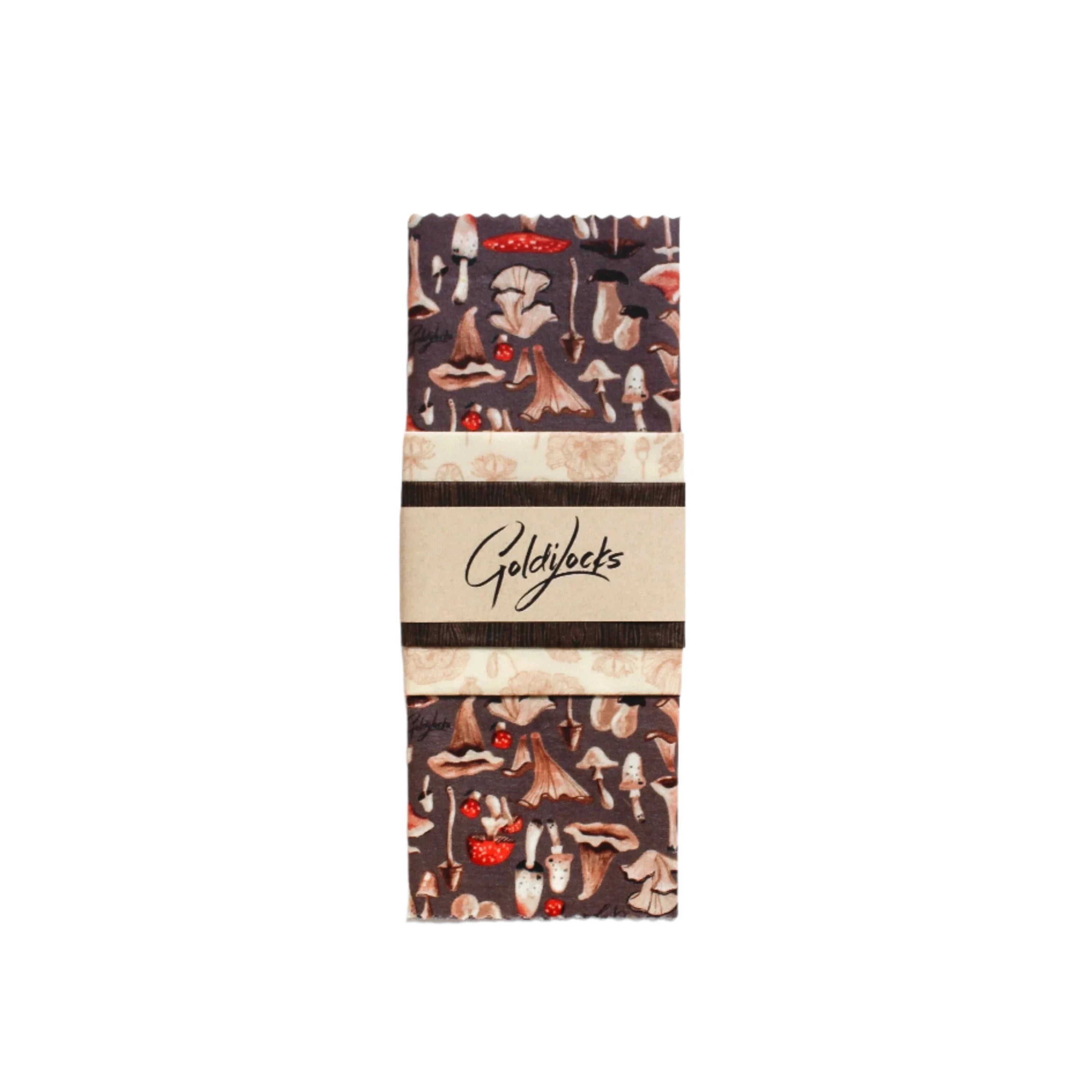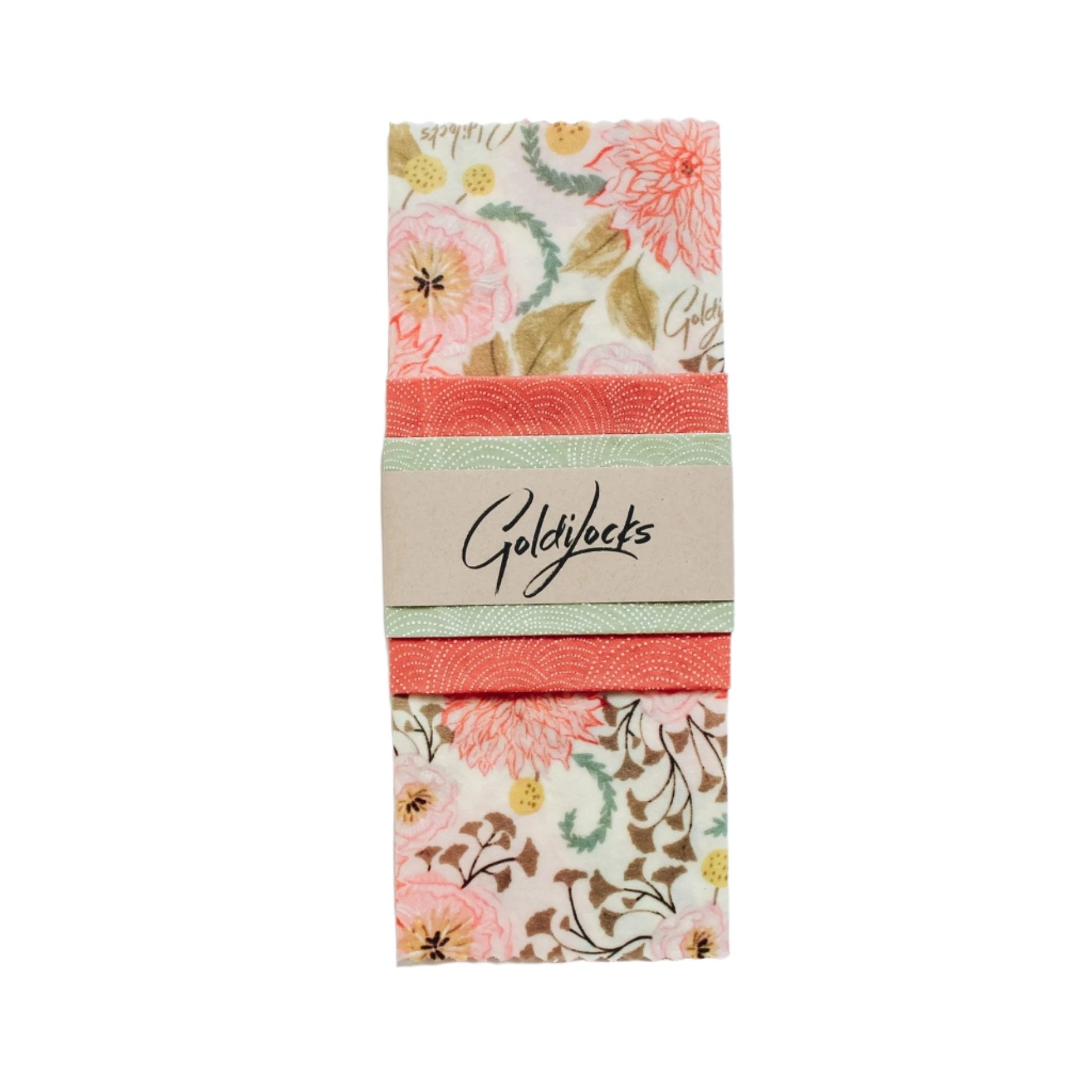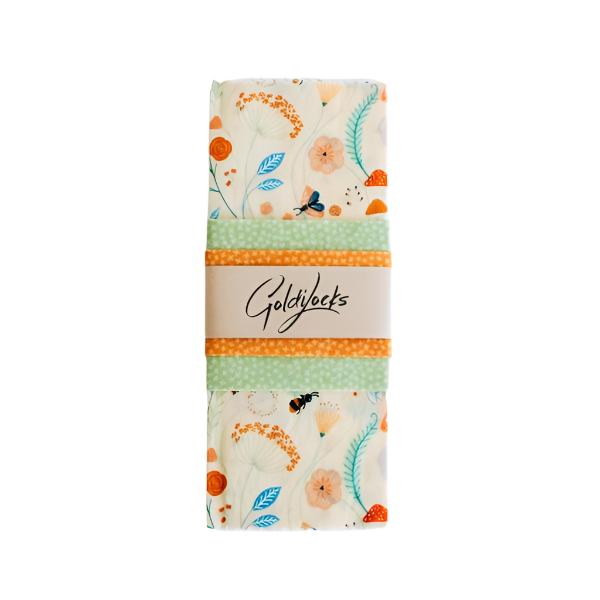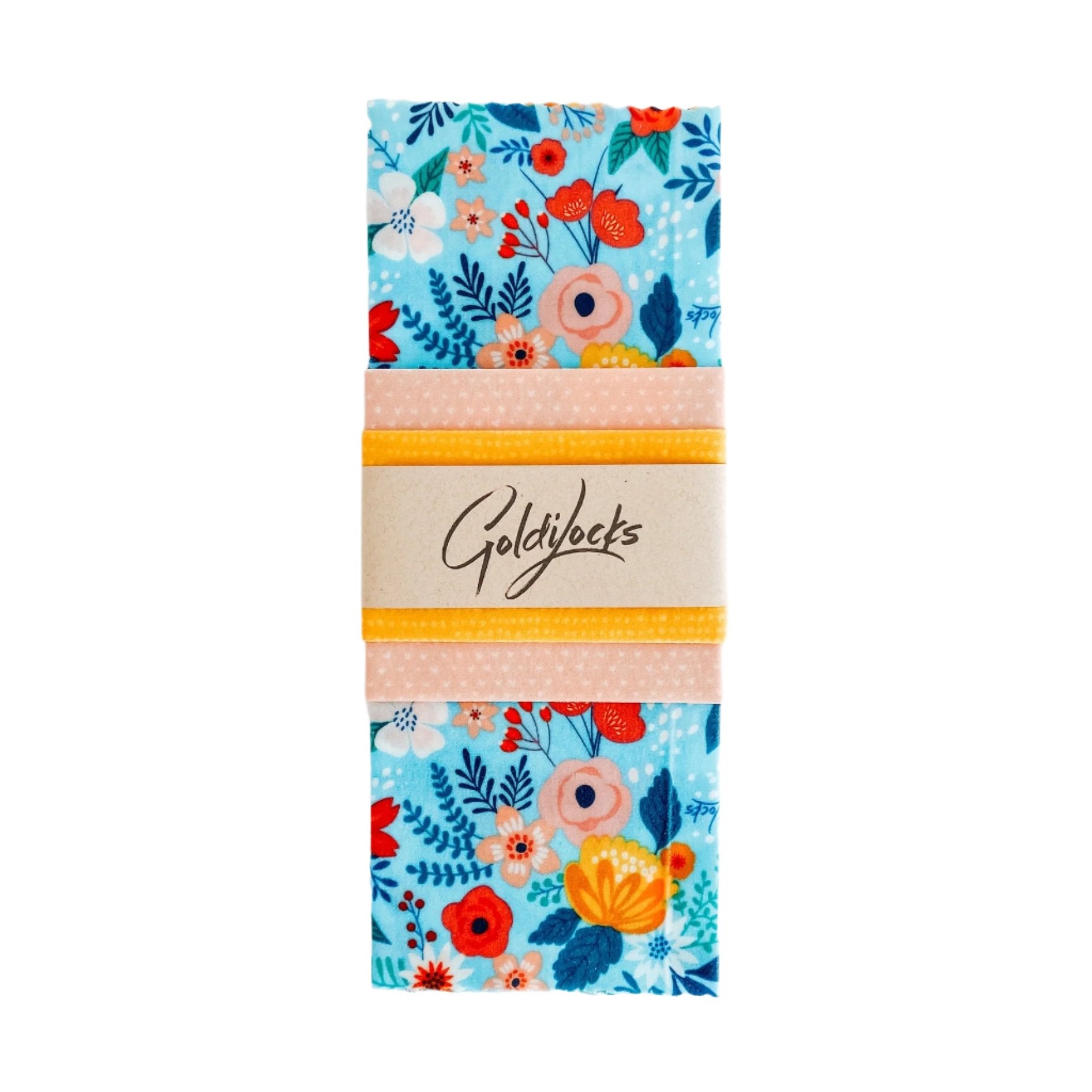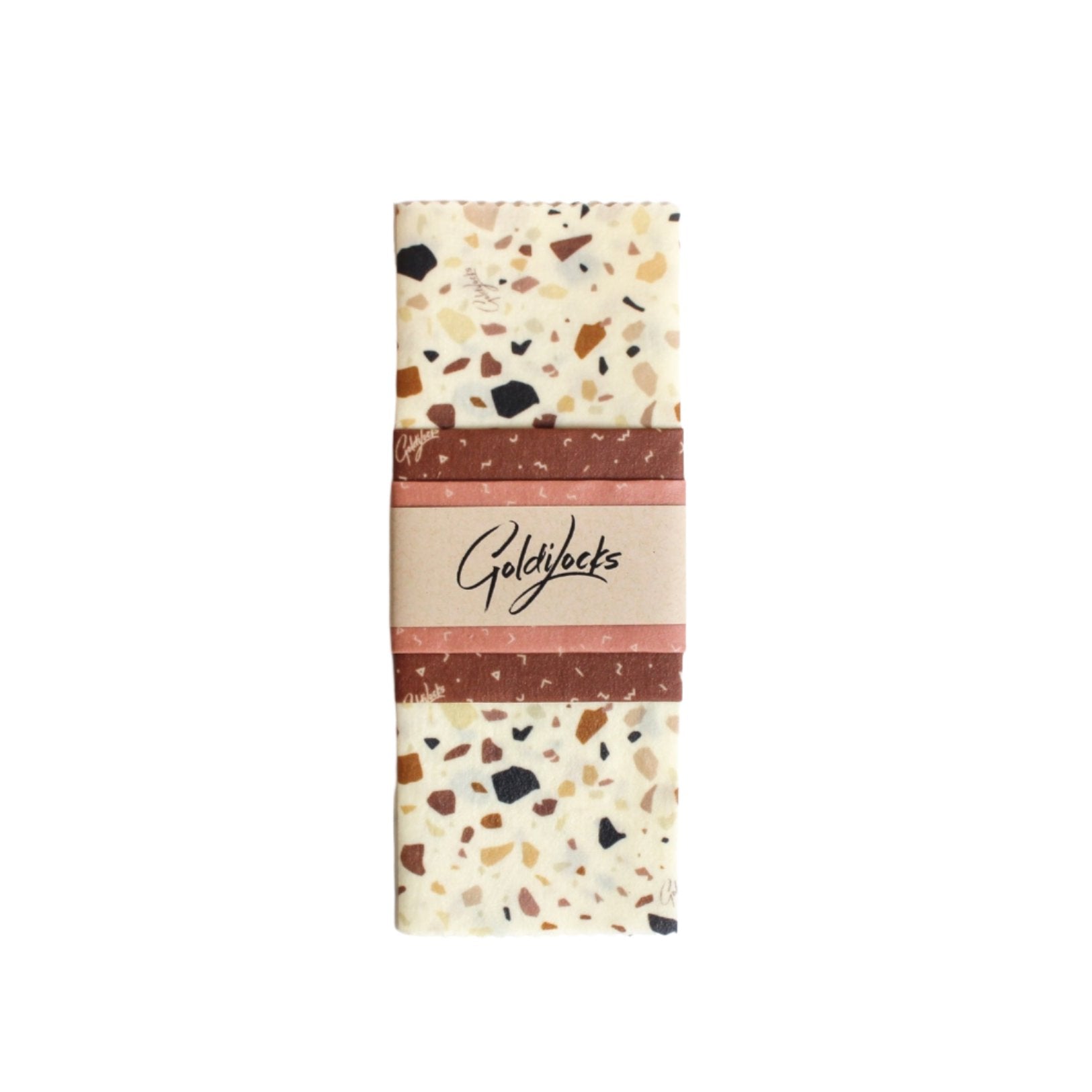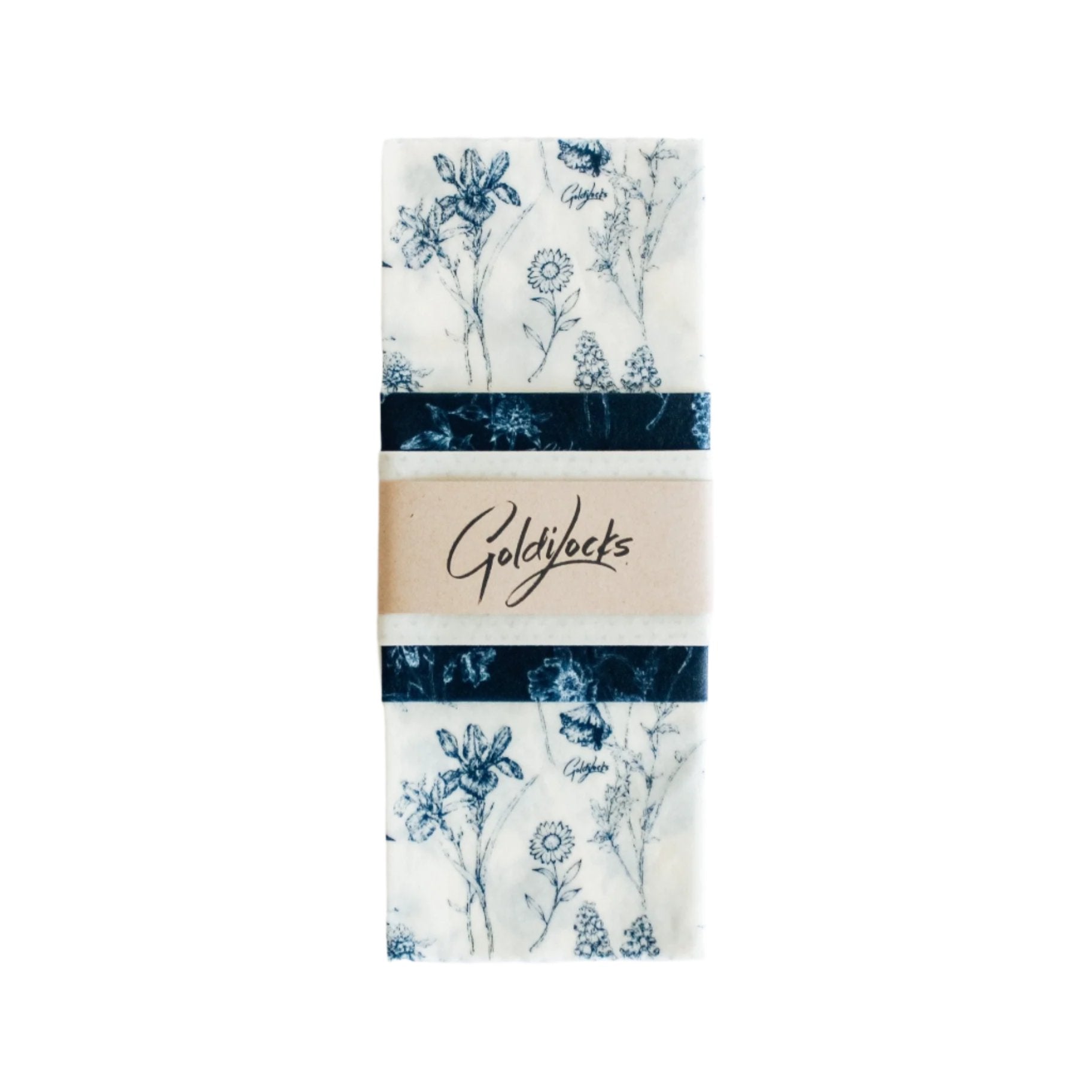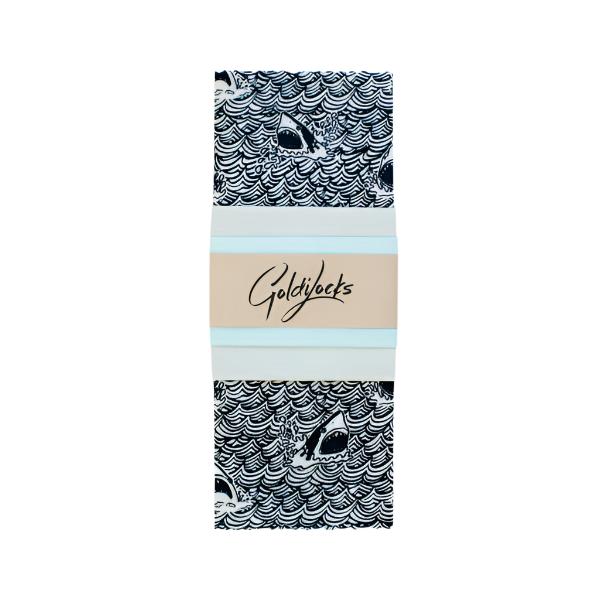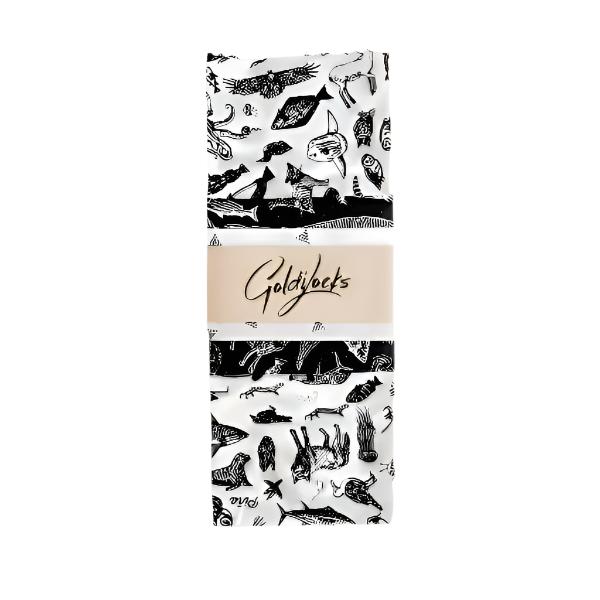 'Goldilocks Goods' Beeswax Wraps
Good for your food. Good for the earth.

reusable · keeps food fresher · compostable

An all natural, reusable & eco-friendly alternative to plastic wrap in the kitchen. 
Wash in cool, soapy water. Air Dry.  Do not heat.
Set of 3 Includes:

Large 11x14" | Medium 10x10" | Small 6x9"
Ingredients:

100% Cotton | Canadian Beeswax | Tree Rosins | Jojoba Oil
Made by hand in Victoria, BC.
Maker: Goldilocks Goods