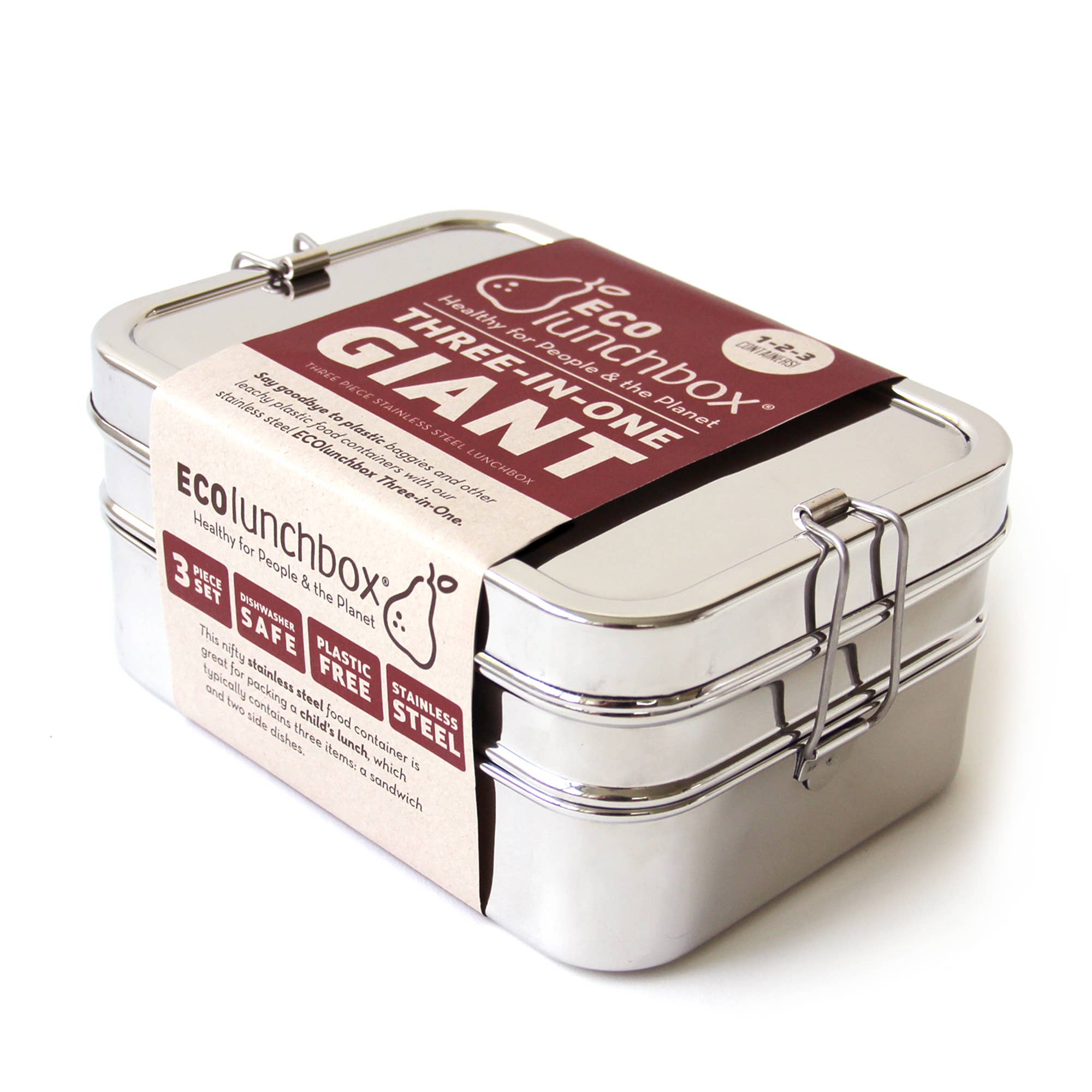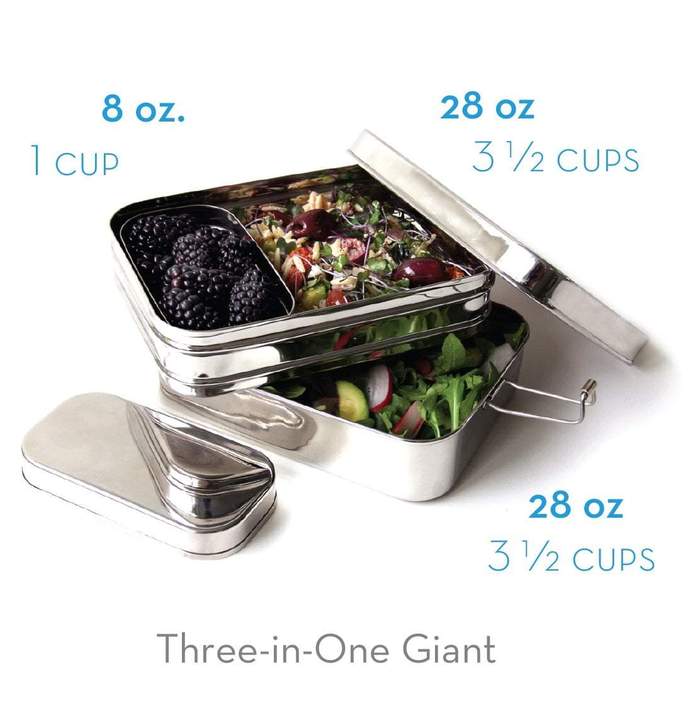 'ECOlunchbox' Three-in-One Giant
Our 100% stainless steel bento box, the Three-in-One Giant, holds an impressive 8 cups of food in three separate food containers that nest and clip together.
An amazing planet-friendly, non-toxic lunch container designed to handle generous portion sizes.
Details:
When clipped closed, the Giant measures all together 5 1/4"W x 7" L x 3" T 
The upper and lower levels of the two-tiered bento each hold 3.5 cups (28 oz).
The rectangular nesting container with lid measures 2 1/2 " W x 4 3/4" L x 1 5/8" T and holds 1 cup. This container can be either packed separately or tucked in the top level of the metal lunchbox.
Not leak proof. Lids do not have any plastic gaskets or other added synthetics to create a seal. Therefore, sauces and liquids may leak.
Not for use in the microwave. Food may be reheated in the metal containers in a medium-heat oven or over a campstove. 
Dishwasher safe.
Maker: ECOlunchbox