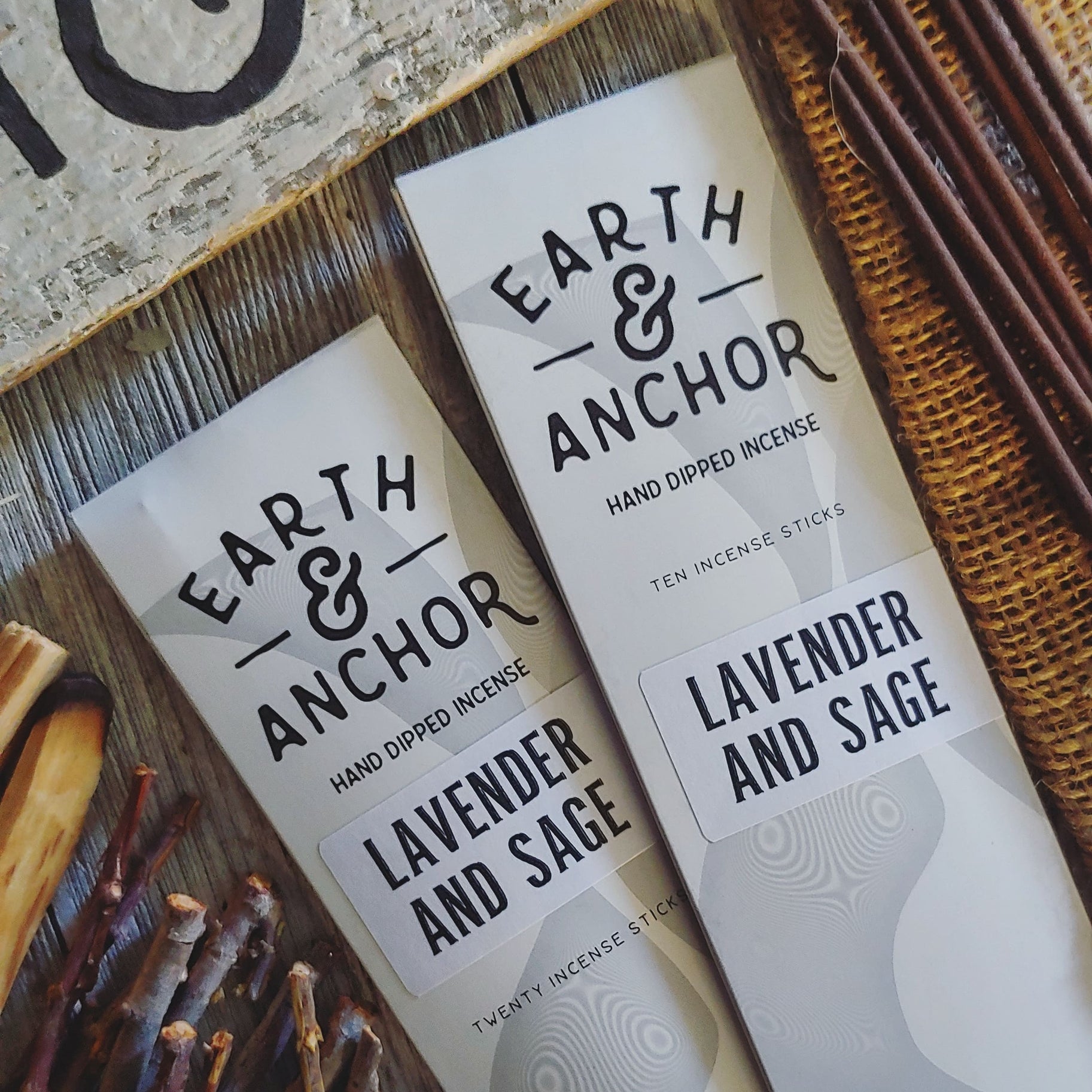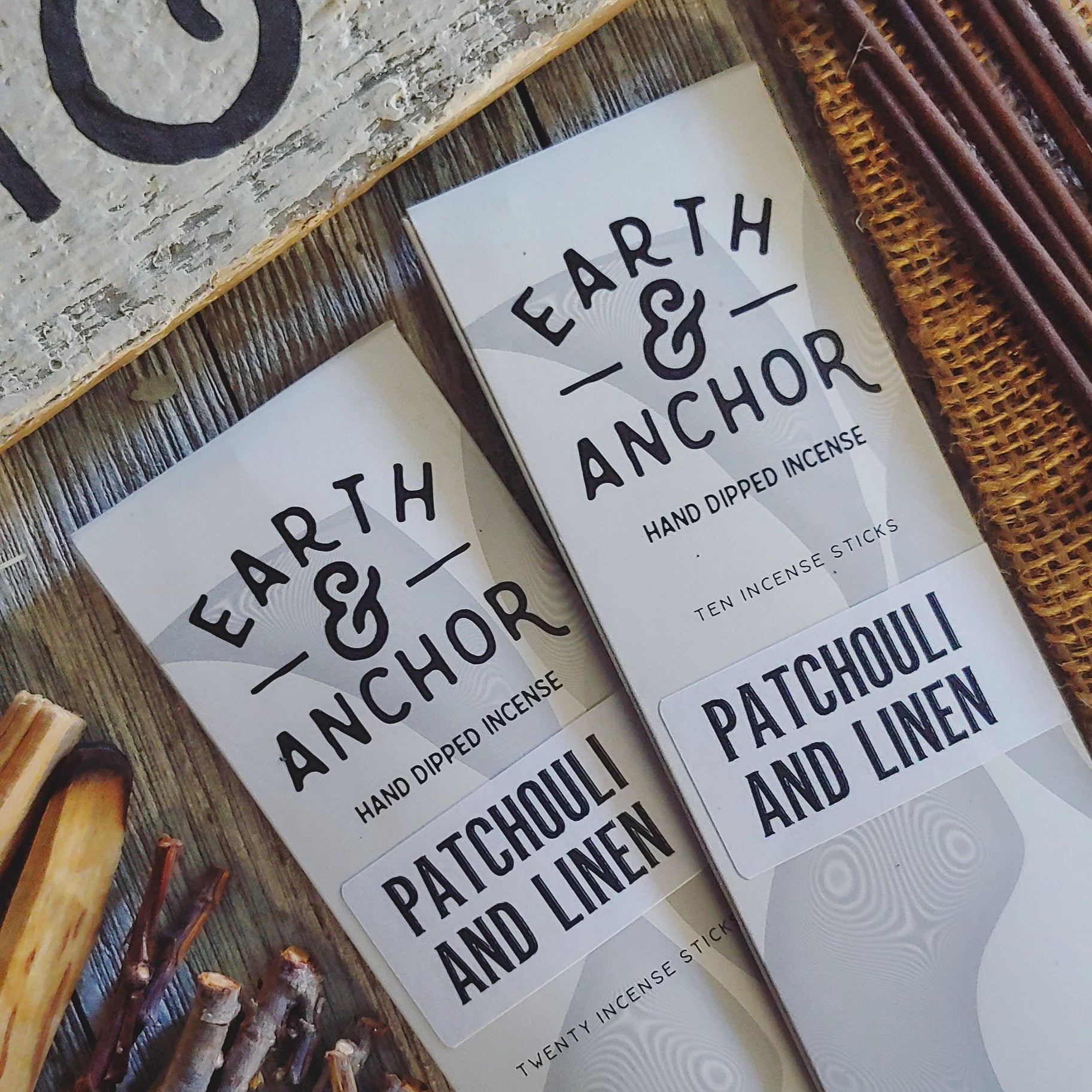 'Earth & Anchor' Hand Dipped Incense
E&A uses premium bamboo & hardwood incense sticks that are hand-dipped in custom blended fragrance. Vegan, and cruelty-free.

Filling the air with the fragrant smoke of burning incense is a quick & easy way to adjust the mood of your space, whether its for relaxation, meditation, or to simply change the scent.
Packets contain 10 sticks, approx. 11″ in length.
Burn time: 45-60 minutes.
WARNING: Burn incense with care & never leave unattended. Place incense stick in an appropriate container or holder on a heat-resistant surface. Light tip of stick, allow flame to catch, then gently blow out. Never leave burning incense unattended, if incense should relight, gently blow out and continue to enjoy. Keep out of reach of children.
Maker: Earth & Anchor