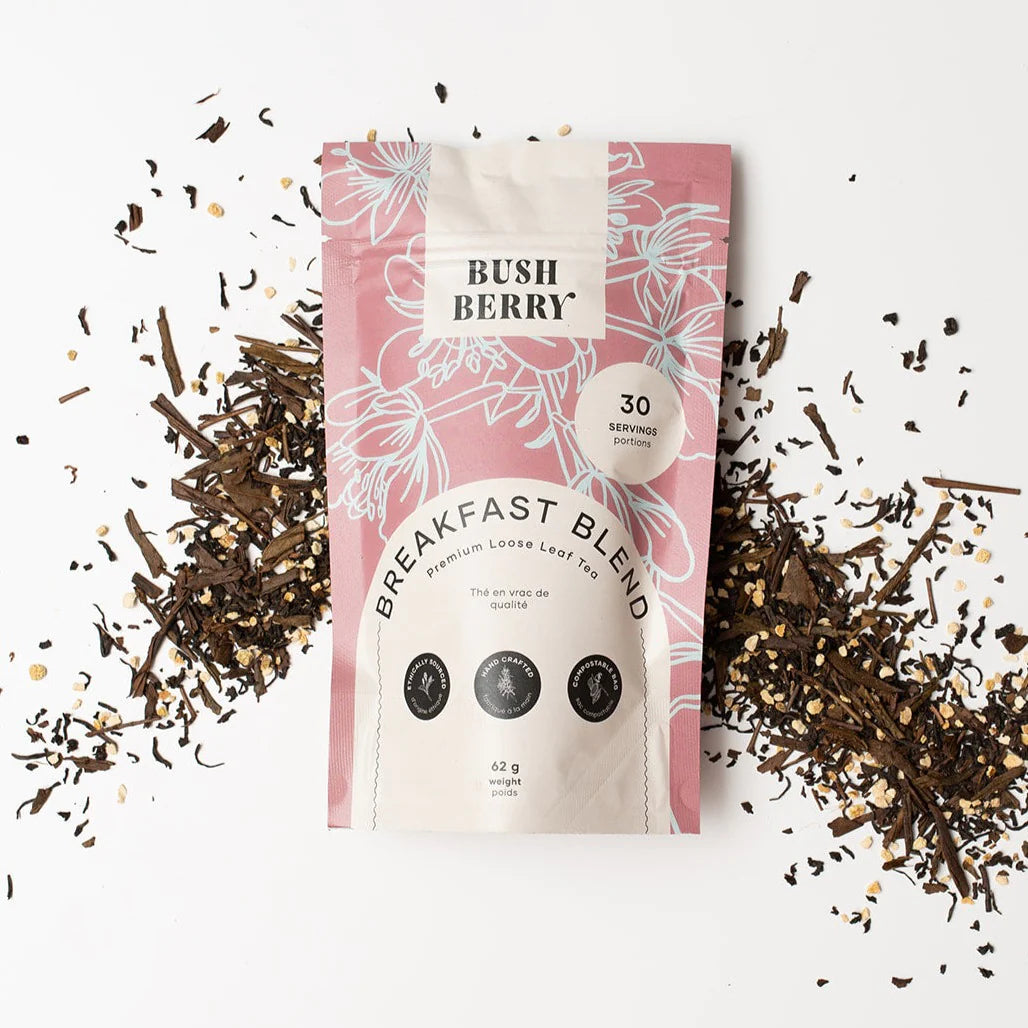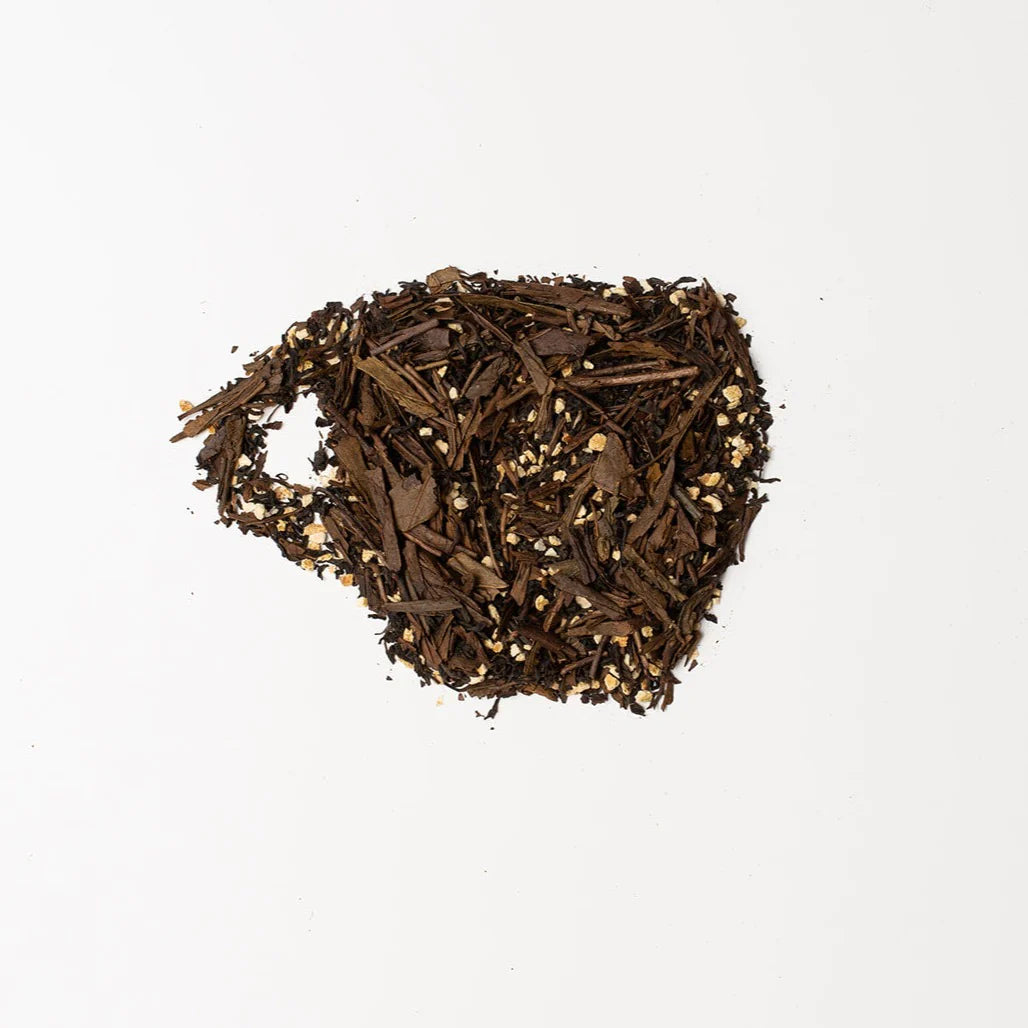 'Bush Berry' Breakfast Blend
Complimentary taste of Green Tea blended with Black Tea and hints of citrus create a soothing and malty flavour. A perfect breakfast blend.
60 g | 25-30 Servings

Ingredients: Black Assam Tea, Green Hojicha, Lemon Peel
Caffeine: High
Flavour: A malty and citrus aroma and taste
Allergens: Dairy free, gluten free, suitable for vegetarians and vegans.
Made in Canada
Maker: Bush Berry