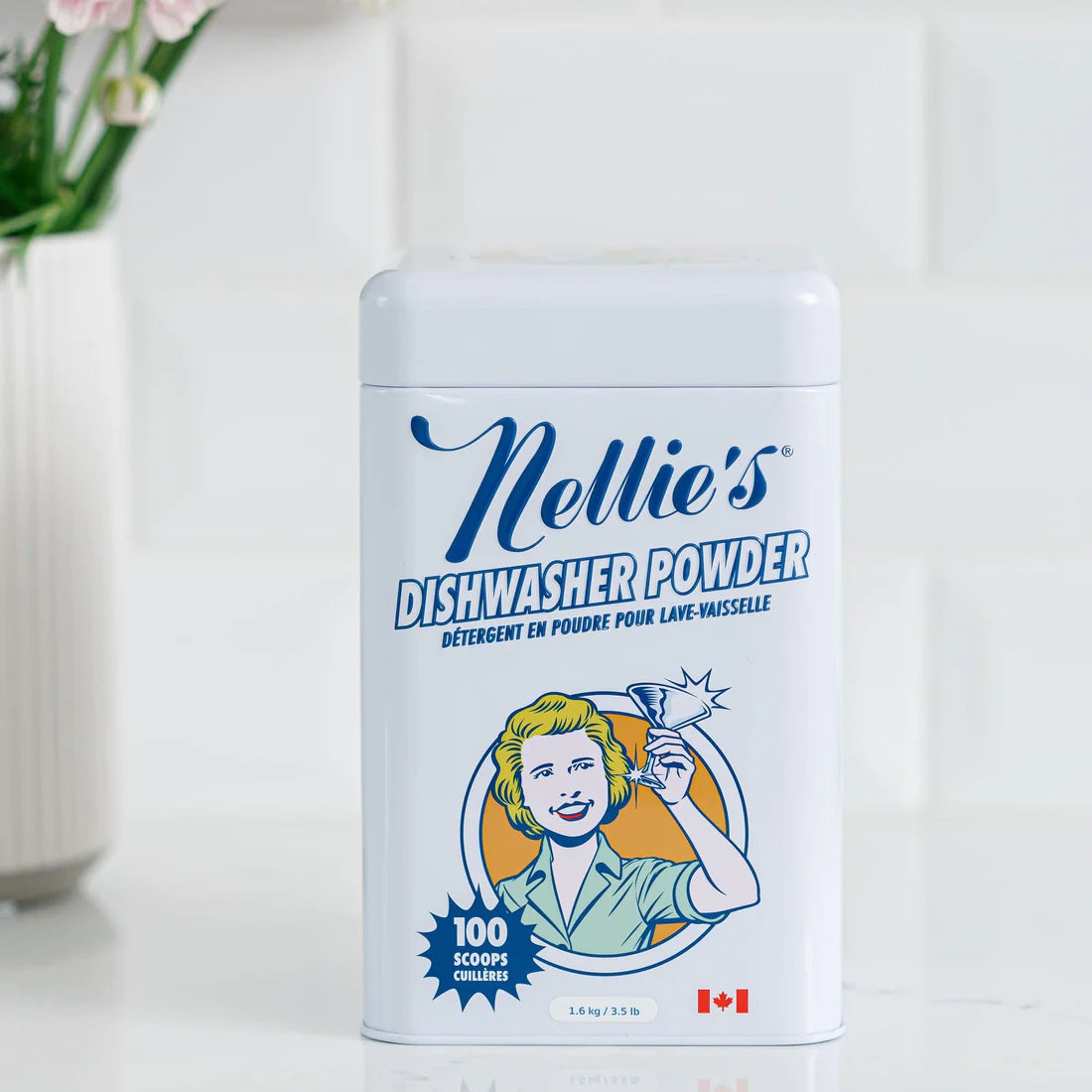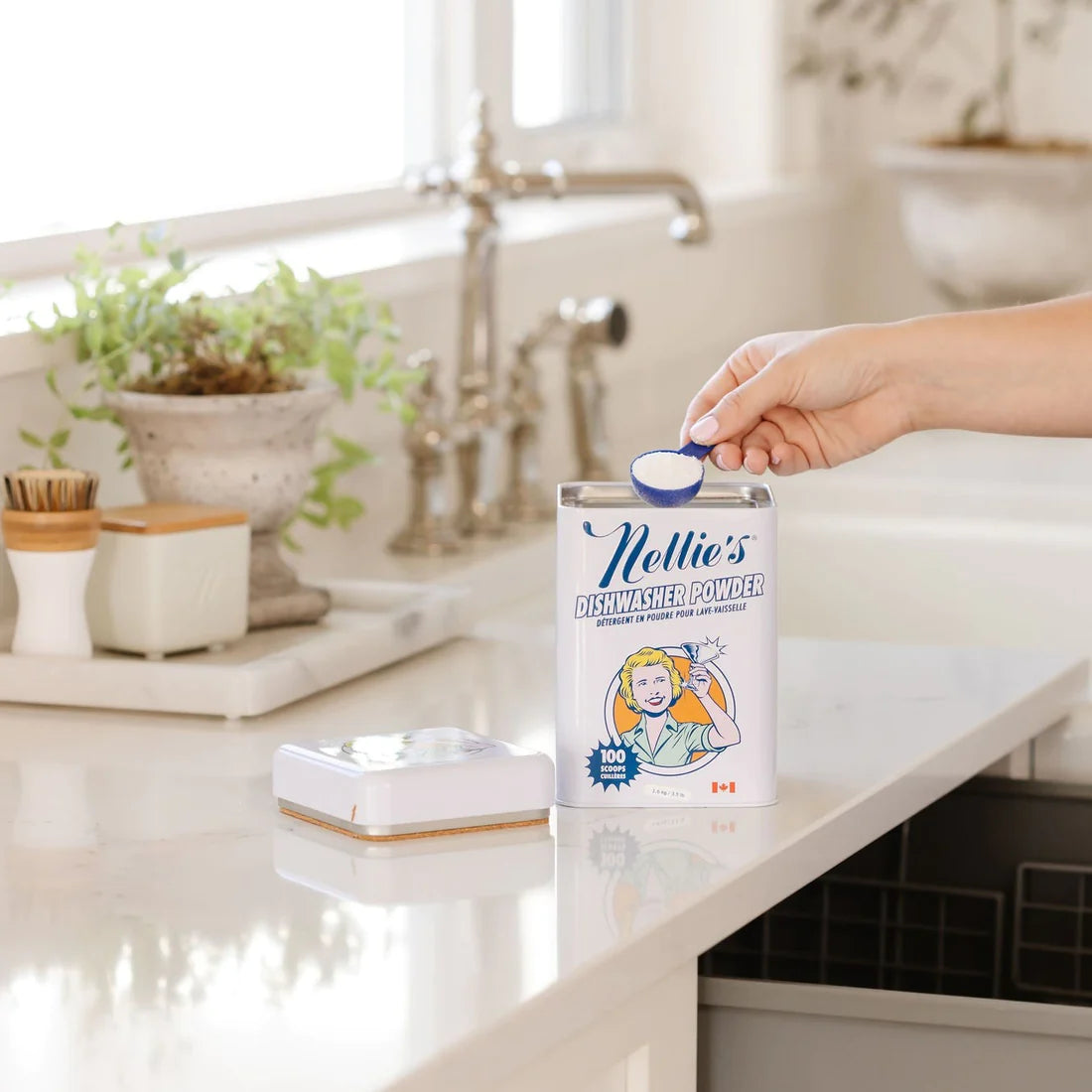 'Nellie's' Dishwasher Powder
This environmentally friendly, plant-based dishwasher powder easily penetrates grease, food particles & more, leaving every plate spotless! It is biodegradable, septic safe, and phosphate-free, so the only gross stuff going down the drain will come from your plates!
Ingredients: Sodium Chloride, Sodium Carbonate, Citric Acid, Sodium Sulfate, Sodium Percarbonate, Sodium Metasilicate, Cocamidopropyl Betaine, Sodium Silicate, Protease. Leaping Bunny Certified (no animal testing).
Size: 1.6 kg / 3.5 lbs / 100 scoops
Made in Canada
Maker: Nellie's