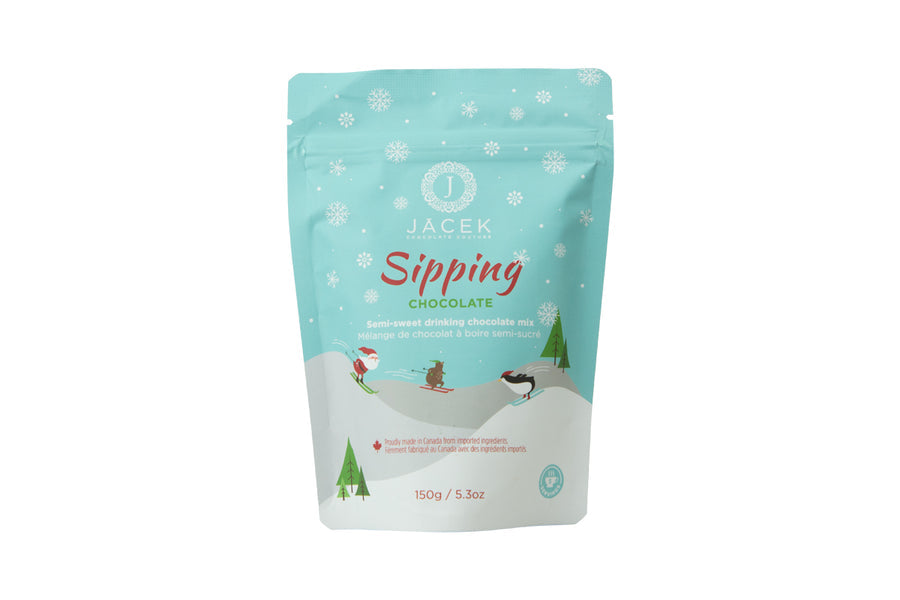 'Jacek' Sipping Chocolate
A sophisticated rich hot chocolate drink. 
Yields 5 servings per pouch, 1 serving = 1/2 cup of milk.
Other great ways to use JACEK Sipping Chocolate include: Sprinkle over dessert or ice cream, add to a latte to make a mochaccino or make a luscious chocolate fondue. 

This product is shelf-stable. Please store in dry, cool place.
Contains: Milk, Soy. May contain: Nuts, Peanuts, Gluten.
INGREDIENTS: Cocoa beans, Sugar, Whole milk powder, Cocoa butter, Soy lecithin, Natural vanilla extract, Salt.
Maker: Jacek