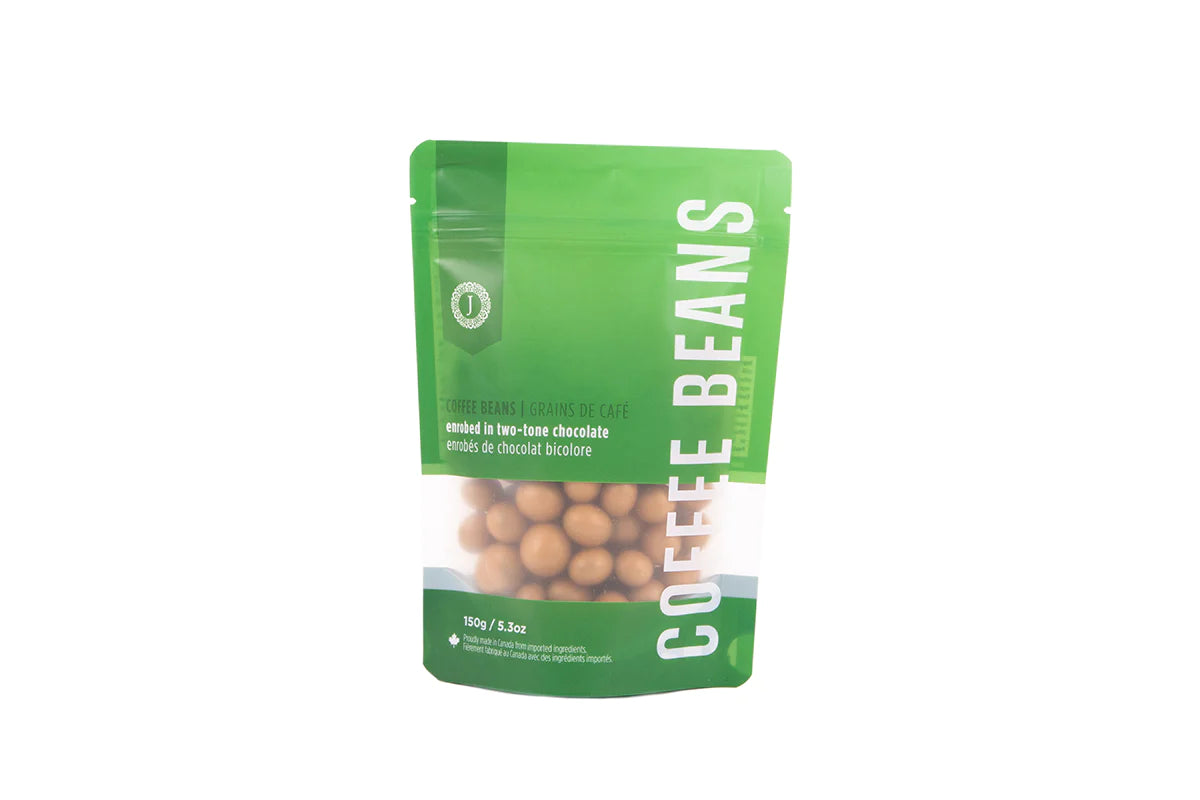 'Jacek' Choclate Covered Coffee Beans
Perfectly roasted coffee beans in 63% dark chocolate, and finished with a thin layer of caramelized white chocolate.
Weight: 150g
This product is shelf-stable. Please store in dry, cool place.
Contains: Milk, Soy. May contain: Tree nuts, Peanuts, Gluten. 
INGREDIENTS: Cocoa beans, Sugar, Coffee beans, Cocoa butter, Whole milk powder, Polish (tapioca syrup, tapioca maltodextrin, water, ethanol), Skim milk powder, Whey, Glaze (ethanol, corn protein, water, vegetable oil), Butter, Soy/Sunflower lecithin, Natural vanilla extract.
Maker: Jacek