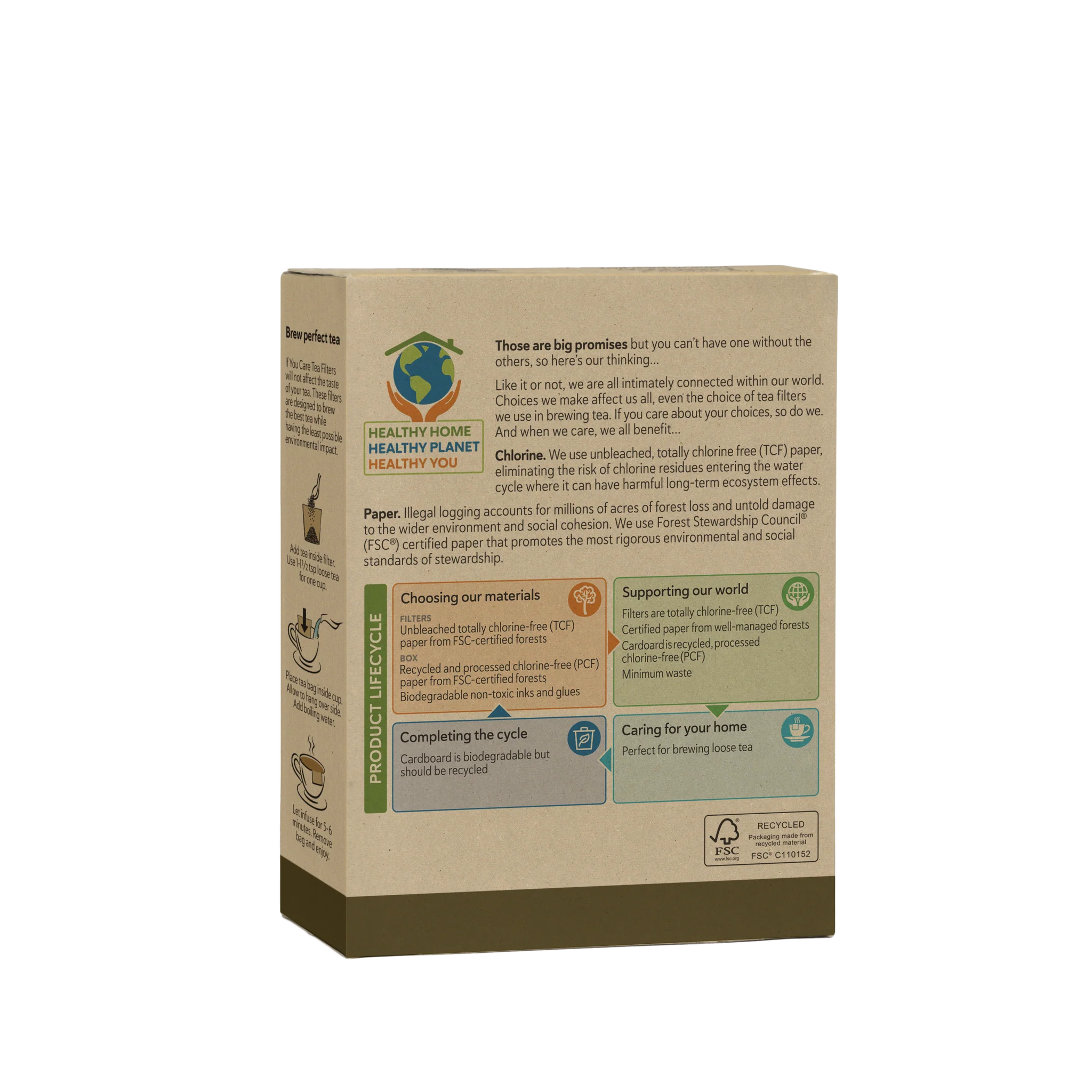 'If you Care' Tea Filters
If You Care Tea Filters are made from unbleached totally chlorine-free (TCF) paper. They are perfect for brewing loose teas. If You Care tea filters will not affect the taste of your tea, they are designed to give tea lovers maximum pleasure while having the least possible environmental impact.

Like all If You Care paper products, these Tea Filters are totally chlorine-free, so no chlorine or chlorine derivatives are dumped into our lakes, rivers and streams.
Material: unbleached totally chlorine-free (TCF) paper
100% Compostable
Maker: If You Care