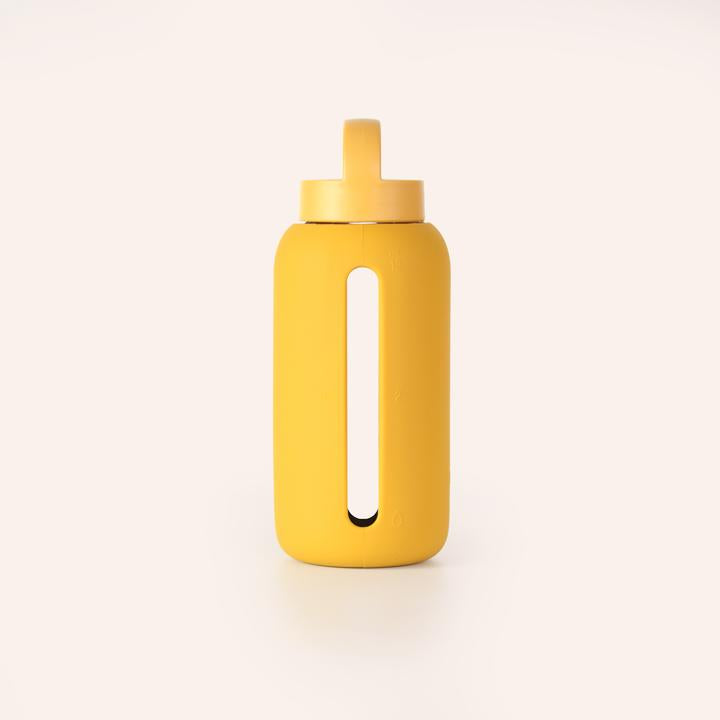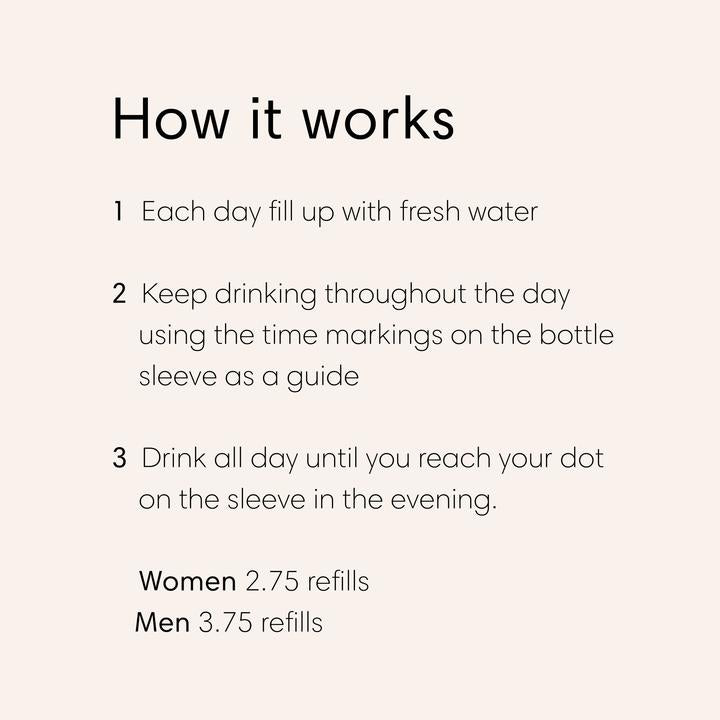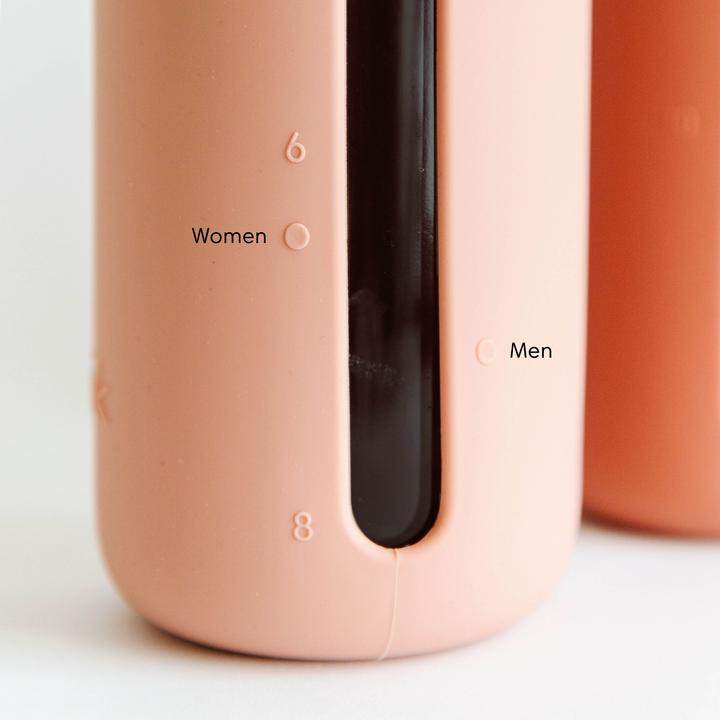 The Hydration Tracking Bottle, 800ml (27oz)

An ultra-minimal wellness tracking bottle designed to help you meet your daily recommended water needs. Because your health is your greatest asset, and drinking enough water should never feel abstract or unattainable. 
Day Bottle empowers you to be more mindful of the water you drink every day. It has simple to follow AM/PM time markings on the bottle sleeve which help you drink all day. Start meeting your daily recommended water needs.
A modern water bottle evolved to your needs. Stays with you, goes anywhere.
Materials: Glass, Silicone, Polypropylene
Wide Mouth, Ice Cube Compatible, Comfortable Carry Grip, Dishwasher Safe
Maker: Bink Made